Featured Editorials Home Slider
Could Bowles' History Lead Jets to Noah Spence?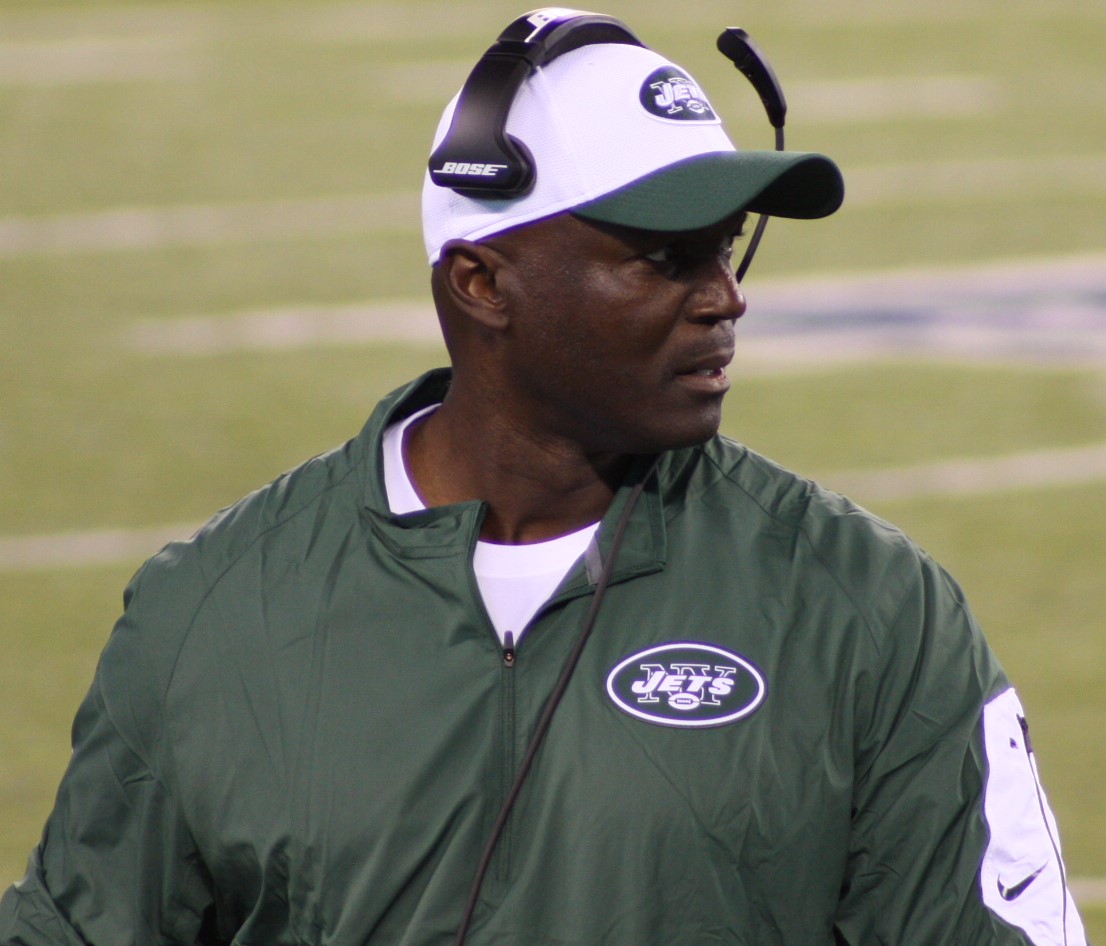 By Glenn Naughton
With NFL mock draft season in full swing, analysts, pundits, bloggers and draft experts are seemingly producing new mock drafts every hour on the hour and die-hard fans are tuned it to every name tied to their respective team.
One name that appears to be making regular appearances at the number 20 slot to the New York Jets is Eastern Kentucky outside linebacker Noah Spence, who some teams have undoubtedly taken off of their draft boards completely.  Not because of any shortcomings on the field, but for the trouble he's had off it.
Considered by many to be the top pass rusher in the draft, Spence comes with plenty of baggage, most notably having been suspended from the Ohio State football program for taking ecstasy and lying to the team about it.  The suspension led him to Eastern Kentucky where he racked up 11.5 sacks in 11 games, this after compiling 7.5 sacks in his second season at Ohio State.
A skill set that would justify a top-ten selection in the draft later this month has been overshadowed by his transgressions and that could leave him sitting there for the taking when the Jets are on the clock, or as some have speculated, the middle of round two.  Would Mike Maccagnan and company consider taking Spence?
If so, it's safe to say the presence of Todd Bowles would be a big reason for rolling the dice on such a high-risk/high-reward player.  Bowles' head coaching career may be in its infancy, but he's seen this once before as a defensive coordinator with the Arizona Cardinals.
Tyrann Mathieu, A dynamic young safety viewed as a surefire first round pick, who was suspended by LSU for marijuana use, fell all the way to the third round.  In just three pro seasons, two of which were under Bowles, Mathieu became one of the league's top defenders on a defense in which he was a perfect fit.
Now, with a glaring need at rush linebacker, and a defensive line loaded with enough talent to command double-teams on a regular basis, Gang Green could provide Spence with a perfect situation just as the Cardinals did with Mathieu.
Whether or not Spence can turn his life around remains to be seen, but reports have surfaced suggesting he's off to a good start according to NFL.com.
His issues are well-­documented, but his recovery and turnaround is what has NFL teams excited. Spence has been accountable for his actions and worked just as hard off the field as he has on the field to change his life and attack his problems.
Having lacked the presence of a true pass rusher since the days of John Abraham, the Jets are in need of similar presence and Spence may offer just that.  Now he'll have to wait and see if Todd Bowles and the Jets will use the recent success story of Mathieu as motivation to make him a Jet, or if they'll become one of the many teams to take a pass on a player who may very well be the next Josh Gordon or Randy Gregory.
Videos
Aaron Rodgers Injury Fallout & Jets/Bills Recap