Jets Take Penn State Quarterback Christian Hackenberg in Round 2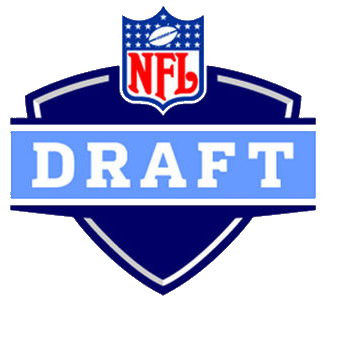 By Glenn Naughton
One day after surprising onlookers by passing on Memphis quarterback Paxton Lynch, the New York Jets got the quarterback they have "wanted for months" according to NFL network's Ian Rapoport in Penn State QB Christian Hackenberg.
A polarizing prospect who regressed after a strong Freshman year, Hackenberg would struggle through his Sophomore and Junior seasons, throwing 18 touchdownss to 21 interceptions to go along with his 54% completion percentage.
Hackenberg's CBS.com scouting report reads as follows:
STRENGTHS: Ideal physical build and height for the position. Loose and live arm to rip lasers with above average velocity and zip. Effortless deep ball thrower and able to make throws other quarterbacks are physically unable to make. Toughness isn't a question with the size to take consistent punishment and bounce back.

Quick-footed athlete for his size to easily move in the pocket or stretch his legs and throw from different platforms. Clean footwork in his three-, five- and seven-step drops. Experienced taking snaps under center with pro-style concepts. Two-year team captain (second youngest player to be elected captain in school history) and viewed as a leader in the locker room.

Well-respected on campus, especially for the way he handled adversity with the sanctions (helped keep the 2013 recruiting class together) and the struggles with the coaching change. Durable and didn't miss a start the last three seasons (21-17 record as a starter).

WEAKNESSES: Nonexistent feel or awareness in the pocket, struggling to navigate himself around the noise. Slow to process and late reading coverages due to questionable vision. Immature eye use, staring down targets and predetermining throws, which leads to inexplicable decisions.

Wasn't consistently asked to make whole field reads or work sideline-to-sideline in his progressions. Confidence needs rebuilt. Too relaxed and needs to show more urgency from snap to release.

Highly inconsistent ball placement and downfield touch, struggling to control his ball speeds. Upper and lower half mechanics are often on different pages, affecting his overall accuracy. Doesn't need to drive his hips to add zip on throws, but improved follow through motion will help his precision. Methodical set-up and delivery, but often out of rhythm.

Deer in headlights when blitzed – often sees it coming, but doesn't make the proper adjustments pre- or post-snap. Played behind a shaky offensive line (sacked 103 times in his career), but too many of those hits were of his own doing, holding the ball too long and clamming up under pressure.

Quick-footed athlete for his size, but won't routinely evade pressures with a bad habit of retreating and getting lost. Ball security needs improved (17 career fumbles). Didn't miss a game in college, but missed the second half of his final game in January due to a sprained right shoulder – not considered serious, but needs cleared. Completion percentage dropped each season.

COMPARES TO: Jay Cutler, Chicago Bears — Players with power arms and well-built frames, Hackenberg and Cutler have similar strengths, but also similar question marks as inconsistent ball placement and pocket awareness can limit their pro ceilings.

IN OUR VIEW: A three-year starter, Hackenberg had a promising freshman campaign in 2013 under the guidance of Bill O'Brien, but his development regressed with the new coaching staff the past two seasons. He didn't receive much help from his surroundings the past two years with questionable play-calling, inconsistent weapons and a leaky offensive line, but Hackenberg deserves plenty of blame as well.

Although he has special arm talent, the tape shows flawed decision-making, poor pocket awareness and streaky accuracy due to unstable mechanics. There is no question that Hackenberg will benefit from NFL coaching, but the game still moves at light speed for him and hasn't shown signs of slowing down – is he already damaged goods?

Overall, the physical traits and arm strength are ideal for the NFL, but Hackenberg doesn't show a natural feel for the game and lacks a strong grasp in three critical areas of playing the position: touch, placement and decision-making.
Should incumbent starter Ryan Fitzpatrick return, it could mean the end of the road for Geno Smith as the current regime will be working with Hackenberg and last year's fourth-round choice, Bryce Petty moving forward.
Want to discuss the selection of Hackenberg?  Click here to log in and join our forums.
Videos
New York Jets OTA Presser Takeaways, Aaron Rodgers' Impact and Summer Delusion