Featured Editorials Home Slider
Jets Risking Divided Locker Room in Fitzpatrick Negotiations?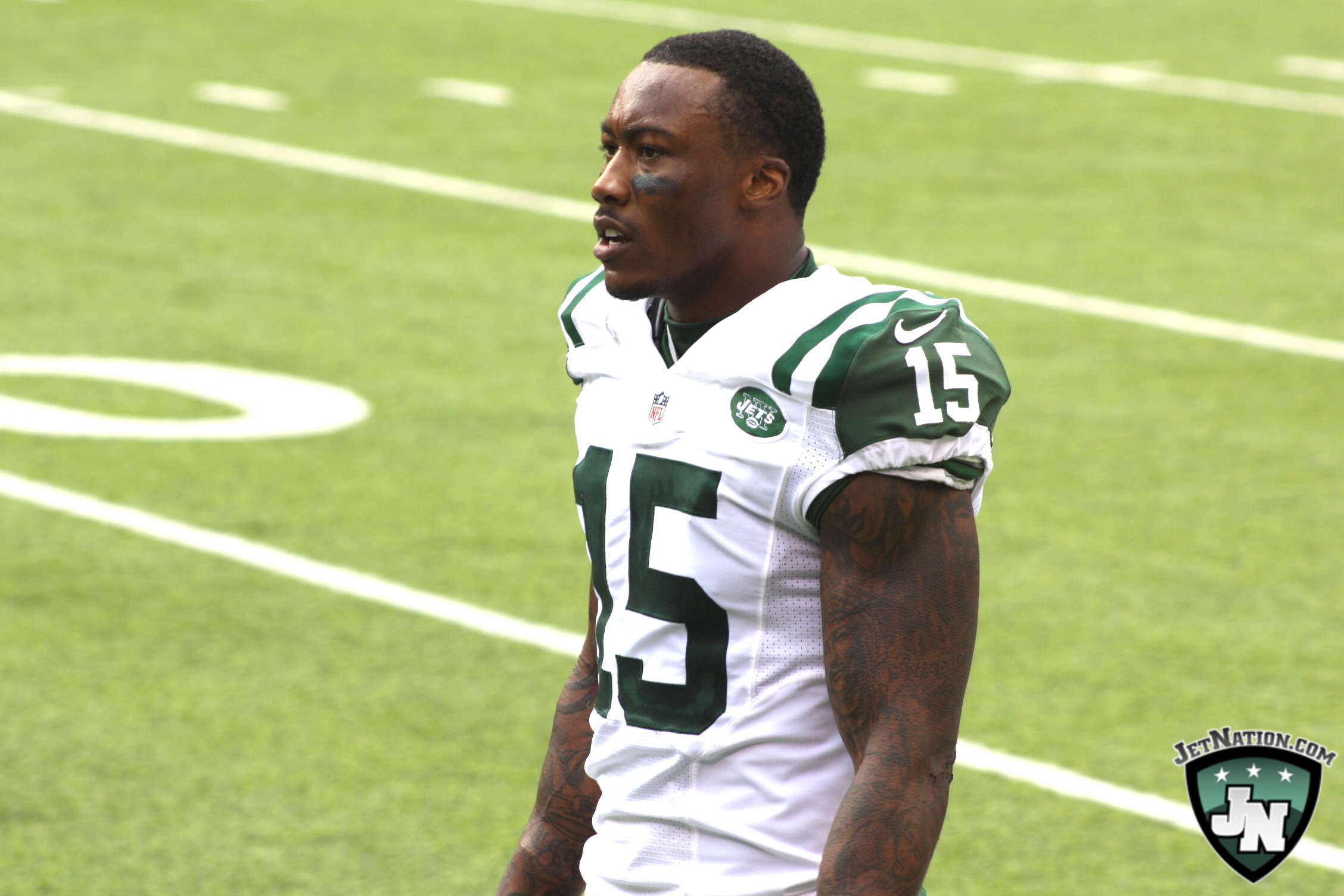 By Glenn Naughton
Well, it just wouldn't be the New York Jets if an off-field story didn't grab a headline during OTA's.
A time that should be spent basking in the optimism of a new season being just around the corner, a camp already overshadowed by Ryan Fitzpatrick's contract status is now completely overshadowed by one of Gang Green's best players.
Star Wide Receiver Eric Decker was absent from today's workout for reasons that were unknown at the time of head coach Todd Bowles' press conference, but now we know why.  Or, at least somebody is telling us they know why.
Brian Costello of the New York Post sent out a tweet earlier tonight, saying that Decker's absence is a direct result of not having Fitzpatrick under contract.  These are of course voluntary workouts, so Decker won't face any fines or other type of disciplinary action.
Eric Decker skipped OTAs this week because he is upset the organization has yet to sign Ryan Fitzpatrick, according to a source. #nyj

— Brian Costello (@BrianCoz) May 26, 2016
Not long after Costello's tweet, Kimberly Jones of the NFL network replied to Costello with a simple "confirmation".  So, like it or not, two reporters with access to the team are claiming Decker's absence is in fact out of frustration toward the organization.
Confirmation. https://t.co/7VL7P8INWS

— Kimberly Jones (@KimJonesSports) May 26, 2016
The question now is, how does this impact the team as a whole?
If players start choosing sides, is there a risk of dividing a locker room that had seemingly grown so close last season?  Of course a player skipping voluntary workouts in support of a teammate isn't going to make waves the way knocking out the starting QB would, but it's not exactly the type of start the Jets and their fans envisioned.
It's something the front office will have to consider in their negotiations with Fitzpatrick and whether or not they allow it to impact the offer they currently have on the table.  With nobody knowing for sure how much the Jets are offering or Fitzpatrick is demanding, one thing we know for sure is that the Jets themselves have said that both sides will have to find "middle ground" if a deal is going to be struck, implying that there is some wiggle room to up their offer.
Also absent from today's workouts, Decker's fellow-receiver, Brandon Marshall and center Nick Mangold whose wife gave birth yesterday. However, Marshall's absence was unexplained, but would it come as that much of a surprise if he and Decker were showing their joint support for Fitzpatrick?
With Todd Bowles in charge, there's no chance of the team dissolving into the chaos they experienced during the Rex Ryan era (and the early Bowles era), but with several young quarterbacks on the roster, a protest by one of their top targets in the name of the player they're all hoping to unseat, isn't an ideal start to a season that many will hope ends with a Jets playoff berth.
Never a dull moment.
Videos
Aaron Rodgers Injury Fallout & Jets/Bills Recap