Featured Editorials Home Slider JetNation Radio Podcasts
Joe, Vinny & the Jets: Player Rankings & Under the Radar Guys!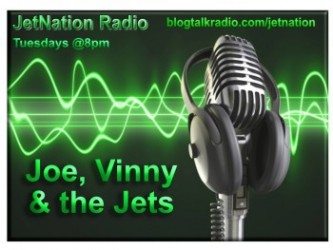 On this week's episode of Joe, Vinny & the Jets, the boys examine the latest Jet players to appear on NFL Network's top 100 list. They also examine and rank the top 10 players at the WR/CB/and DE positions through out the league. Will any Jets make Joe and Vinny's top 10?
The boys also look at some players on the roster bubble, and what under that radar guys can make a legitimate impact and make the roster!  The positions with arguably the worst depth on the roster, TE and OLB are another topic of conversation.
Videos
Aaron Rodgers Injury Fallout & Jets/Bills Recap