Featured Editorials Home Slider
Off-Season Addition Could Make Jets' Stacy odd man out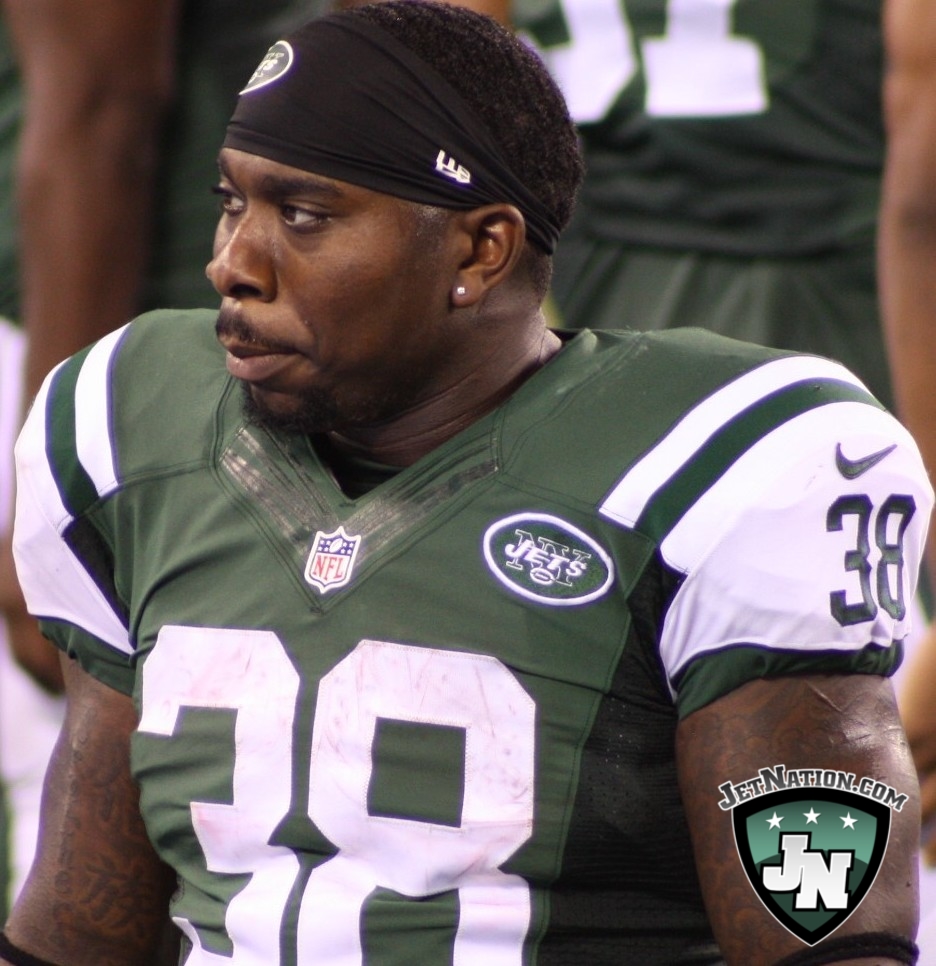 By Glenn Naughton
Last season was supposed to be an opportunity for New York Jets running back Zac Stacy to prove that the 973 rushing yards he produced as a rookie with the St. Louis Rams were more indicative of the player he is than the 293 he put up in season two.  Even though Stacy posted identical yards per carry averages in both seasons at 3.9 YPA, he was essentially phased out of the Rams offense in 2014, averaging fewer than 3 rushes per contest over the year's final 9 games, going without a single carry in four of those.
The Rams shipped Stacy to the Jets for a 7th round pick on the final day of the NFL draft last May after a trade request was placed by Stacy's camp.  The move was far from surprising with the Rams having taken running back Todd Gurley with the 10th overall selection.  It was after that choice that Stacy sent out a one-word tweet reacting to the pick, simply saying "Yikes".  Stacy would later delete the tweet, but his feelings were clear.
With Chris Ivory, Bilal Powell and the newly signed Stevan Ridley under contract, a move to the Jets was never going to allow Stacy to be a featured back, but it was a fresh start and a chance to earn more playing time than he was likely to see in St. Louis, but things didn't quite pan out that way.
Ivory was cemented as the teams starter and Powell played well right out of the gate.  As a result, as in St. Louis, Stacy's reps were once again few and far between.  From weeks 2 through 10, Stacy was on spot duty as he saw double-digit carries just once, a week-six 34-20 win over the Washington Redskins in which he toted the rock 13 times for 46 yards.
Stacy's 2015 came to an abrupt halt just over a month later, his season ending prematurely when he fractured his ankle in a week 10 contest against the Bills.  His final stat line for the season could have warranted a "Yikes" tweet from the Jets official account, as his 31 carries for 89 yards, a 2.8 YPA average was more salt in the wound.
With one season still remaining on his rookie deal, Stacy may have viewed 2016 as another chance to prove himself, but the acquisition of former New Orleans Saints running back Khiry Robinson could simply make him the odd man out.
As of this moment, Forte and Powell own the team's top two spots on the depth chart, while Stacy will battle it out with Robinson who has averaged 4.1 YPA in reserve duty with the Saints through his first three pro seasons.
A versatile small-school back out of West Texas A&M, Robinson is a punishing runner at 6′ 220 lbs, can move the pile in short yardage situations.  Robinson hasn't been asked to catch the ball out of the backfield all that often, but it's something he shouldn't struggle with if asked to do so according to his college coach, Mike Nesbitt, whom we recently interviewed about Robinson and fellow Jet and West Texas alum Craig Watts.
Barring a great pre-season performance, Stacy, who was viewed as somewhat of a steal having cost the Jets only that 7th round choice, may find himself looking for redemption elsewhere in 2016.
Videos
Aaron Rodgers Injury Fallout & Jets/Bills Recap