Featured Editorials Home Slider
Mo's Deal set to Help fit Fitz?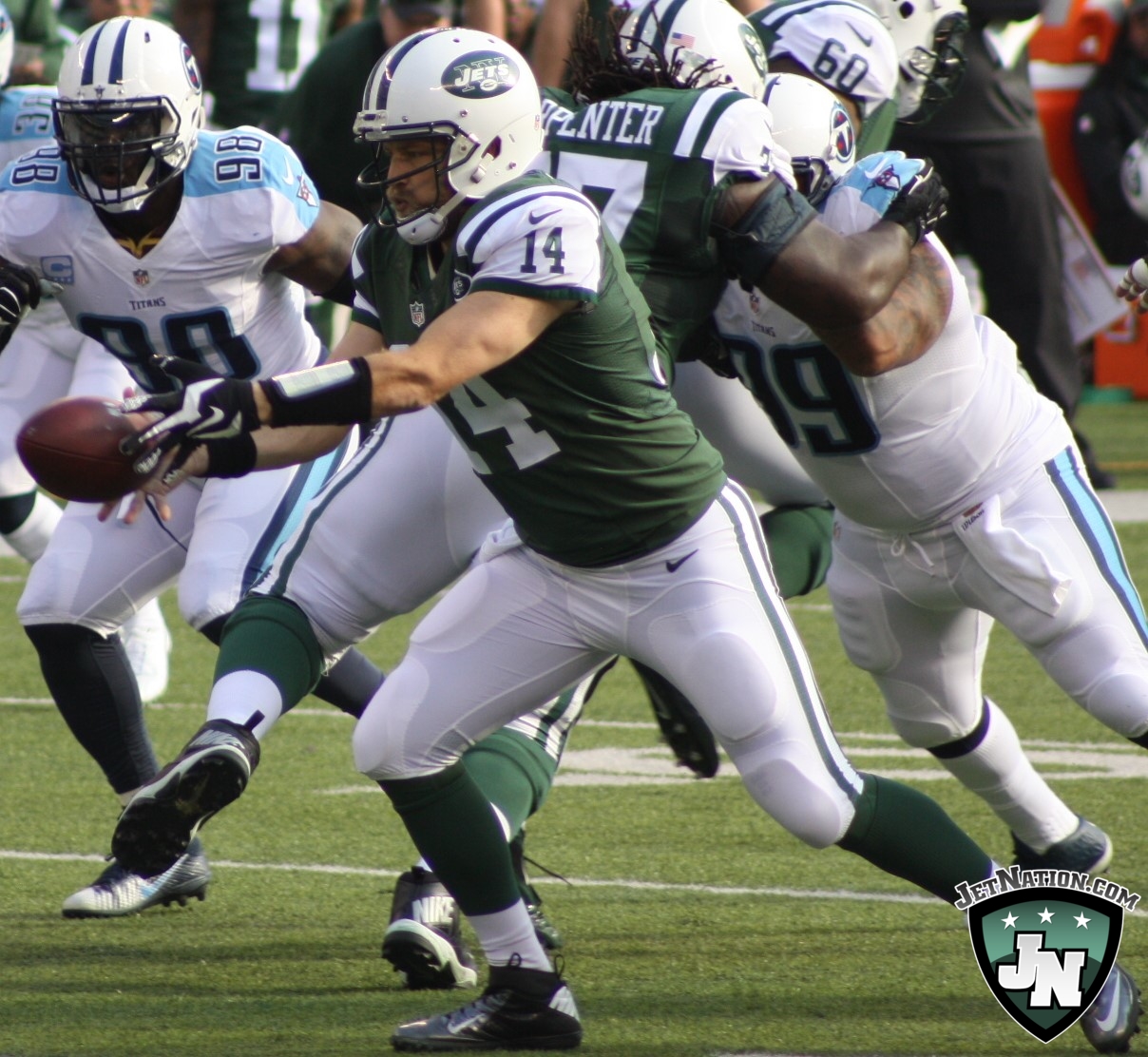 By Glenn Naughton
Immediately after beating yesterday's league-mandated deadline to sign players slapped with the franchise tag by inking defensive end Muhammad Wilkerson to a shocking 5-year contract extension, talk of what the deal would mean for the team's quarterback situation began to pick up.
With roughly $3 million in salary cap space to work with, fans waited to find out just how much flexibility Wilkerson's deal would give Gang Green moving forward, and now we have our answer, courtesy of Rich Cimini of ESPN New York who claims the deal will free up an additional $5.7 million.
The Mo Wilkerson deal creates $5.7 million in cap room for the Jets. His new cap charge is $10 million, per… https://t.co/bF8nzq53iB

— Rich Cimini (@RichCimini) July 16, 2016
If Cimini's numbers are right, the Jets will have between $8-9 million in cap room, a figure that would likely mean only a few deals would have to be slightly re-worked to fit Fitzpatrick and still unsigned first round draft choice Darron Lee under the cap.
While Fitzpatrick and the Jets have been engaged in a standoff for the majority of the off-season, things have remained mostly civil between the two parties as the Jets have stated on several occasions that the Jets starting job belongs to Fitzpatrick upon return, and the  veteran has stayed in the local area, keeping in regular contact with several teammates.
Fitzpatrick's return has been endorsed not only by Maccagnan and head coach Todd Bowles, but many of the biggest names in the Jets locker room.  When pressed on the issue of Fitzpatrick's return back in May, wide receiver Eric Decker weighed in, saying  "We have the pieces right now to win, I just think we need to plug [Fitzpatrick] in, we need to move forward. Again, the organization has to make the best decision for them long term, but as players, we know what's going to give us success and that's why we want him back."
Decker may wind up looking a bit prophetic when it comes to likely imminent Fitzpatrick re-signing.
With training camp just under two weeks away and the newly freed up funds, we may see a deal right around the time Decker predicted, saying a couple of months ago that he thought "It might be before training camp, the day or two before, but I believe that he'll be back on the team come this fall."
The Jets are said to be offering Fitzpatrick three deal that averages $8 million per year with $12 million coming in season one, and six million in each of the next two seasons.
When Fitzpatrick eventually does return, it may stand to mark the last Jets fans have seen of Geno Smith in Green and White.  With just one season remaining on  his rookie contract and a pair of signal callers (Bryce Petty and Christian Hackenberg) drafted by Mike Maccagnan since his arrival, Smith will likely test free agency in 2017.
Videos
Aaron Rodgers Injury Fallout & Jets/Bills Recap