Featured Editorials Home Slider
Brandon Marshall Challenges Antonio Brown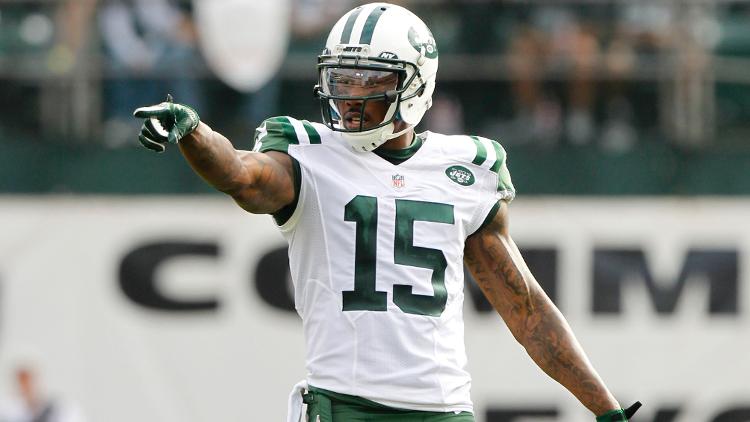 Can Brandon Marshall best Antonio Brown this season?
Marshall wasted no time expressing his confidence with his starting quarterback in the building. Thursday morning Marshall issued a challenge to Pittsburgh Steelers wide receiver Antonio Brown from the Jets' facility via Instagram. Marshall wagered his Porsche that he'll top Brown in receiving yards this season, if he does then Brown would turn over his Rolls Royce and vice versa. Last season Marshall totaled 1,502 receiving yards while Brown was second in the league with 1,834, that's a 332 yard difference. While out gained in yards, Marshall had 14 touchdown receptions last season whereas Brown only had 10. Marshall would have been better off making a wager for touchdowns as opposed to yards. The odds aren't in his favor, at age 32 Marshall would likely need to conjure up a career season to best Brown.
See Antonio Brown's Rolls-Royce? So did Brandon Marshall. And he's putting his Porsche on the line to try to get it: https://t.co/16m7VRTw4Q

— ESPN (@espn) July 28, 2016
"AB man, I seen your boys driving those Rolls Royces at camp. We'll show you how we do it in New York, man. We ride these Porsches, bro. Talk about going fast, Let's race for pinks bro, any day. Or, you know what I'm saying, if you have more receiving yards than me, I'll give you the Porsche. If I have more receiving yards than you, then you gotta give me the Rolls-Royce. Check it out."
Marshall added a little extra emphasis to the bet by adding another post to Instagram directed towards the Steelers' star wide receiver: "@ab I've never seen you back down from a challenge. #race4pinks." TMZ was able to reach Brown regarding the wager. Brown seemed willing to accept, but also hesitant by the way in which Marshall proposed the bet: ""He don't really wanna do that. He just wants some PR. He's too old to be doing that." Brown said "The RR is about $100k up (compared to the Porsche) If he's really serious, call me… I'll gladly accept. Don't Internet it." It was a bold move by Marshall who will be joining his teammates, including Ryan Fitzpatrick, for their first training camp practice Thursday.
Videos
Aaron Rodgers Injury Fallout & Jets/Bills Recap