Featured Editorials Home Slider
53-Man Roster Projections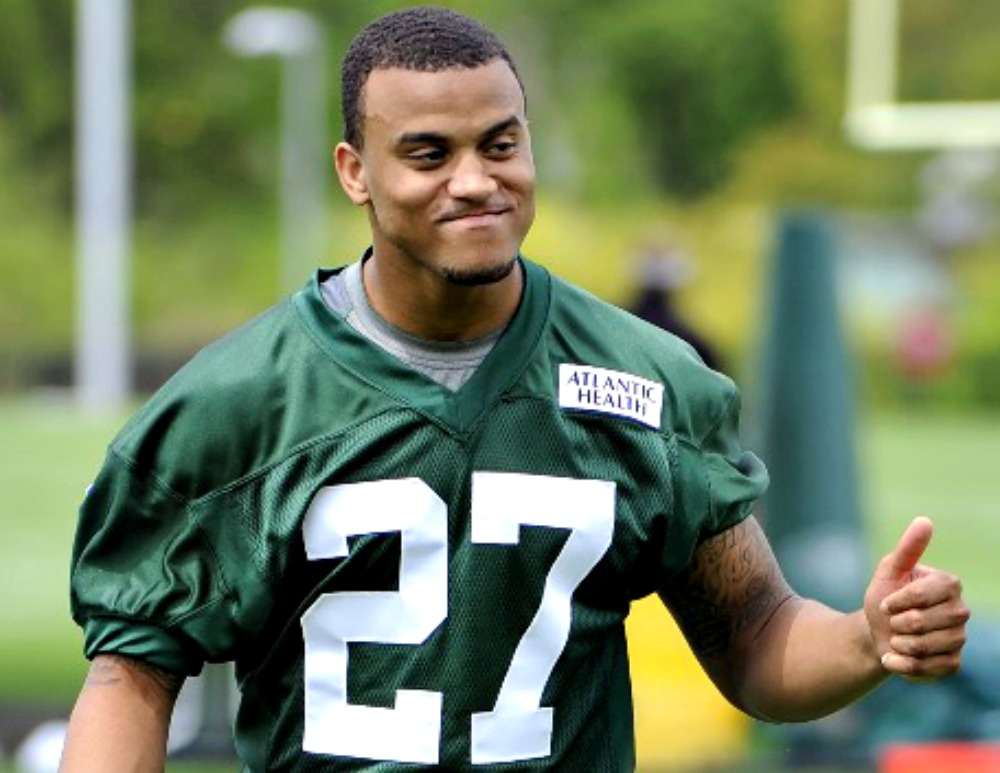 Who will make the cut(s)?
With training camp well underway, the first round of cuts aren't far off. The Jets will have their first preseason game against the Jacksonville Jaguars on Aug. 11. After the first three preseason games all 32 teams must have their rosters trimmed down to 75 players by Aug. 30. On Sept. 3 the final 53-man roster will be in place. The Jets have a couple of interesting position battles at cornerback and outside linebacker. Here are position-by-position projections for the 53-man roster:
Offense:
Quarterback: Ryan Fitzpatrick, Geno Smith, Christian Hackenberg – 3
cuts: Bryce Petty
In an ideal world Mike Maccagnan could keep four quarterbacks with two projects in Christian Hackenberg and Bryce Petty. The problem is that the NFL is far from an ideal world, and there isn't much wiggle room on a 53-man roster. Petty was a fourth round investment while Hackenberg was a second rounder, it's as simple as that. Petty has shown inconsistency again so far in training camp and that will continue into the preseason. Geno Smith will be safe this year due to his starting experience, while Hackenberg gets a pass as a second round pick.
Running back: Matt Forte, Bilal Powell, Khiry Robinson, Bernard Pierce – 4
cuts: Romar Morris, Dominique Williams, Matthew Tucker
Both Khiry Robinson and Matt Forte have been dealing with injuries. Robinson is on the PUP list while Forte has yet to practice other than some light work on Tuesday. This has given more reps to the unproven guys in Morris and Williams. So far Morris has made some noise, but at the end of the day the Jets will keep their four most proven running backs on the roster.
Fullback: Tommy Bohanon – 1
cuts: Julian Howsare
Not much to say about this position, Bohanon will get the nod again for his workmanlike consistency.
Wide Receiver: Brandon Marshall, Eric Decker, Quincy Enunwa, Kenbrell Thompkins, Jalin Marshall – 5 (+1)
Reserve/PUP: Devin Smith
cuts: Charone Peake, Robby Anderson, Titus Davis, Jeremy Ross, Kyle Williams, Chandler Worthy
The Jets will start the season with five wide receivers and Devin Smith on the reserve/PUP list. It's looking doubtful that Smith will be ready to go by Sept. 11 leaving the Jets with little choice but to stash him on the PUP. Smith will be eligible to return after the first six weeks, but won't count towards the 53-man limit until he's activated. Once Smith returns the Jets can cut a depth player at another position for room. Jalin Marshall has been impressing with his quickness and is a strong candidate to make the squad as a return man.
Tight End: Jace Amaro, Kellen Davis, Zach Sudfeld – 3
cuts: Wes Saxton, Brandon Bostick, Jason Vander Laan
Wes Saxton has been making plays in training camp since he was brought in as an undrafted free agent last year, but won't make the cut. He'll likely spend another year on the practice squad. Tight end is an underutilized position in Chan Gailey's offense, and three might even be too many.
Offensive Line: Nick Mangold, James Carpenter, Ryan Clady, Brian Winters, Breno Giacomini, Brent Qvale, Brandon Shell, Ben Ijalana, Dakota Dozier -9
cuts: Jesse Davis, Kyle Friend, Jarvis Harrison, Wesley Johnson, Mike Liedtke, Craig Watts
The only other candidate for the reserve/PUP list as of now would be Giacomini, who is week-to-week with a back injury. Giacomini has likely been ruled out for the first preseason game, and could miss most of training camp. Newcomer Ryan Clady has a history of being injury-prone, but could be an upgrade if he manages to stay healthy.
Defense:
Defensive Line: Muhammad Wilkerson, Sheldon Richardson, Leonard Williams, Steve McLendon, Jarvis Jenkins, Deon Simon – 6
cuts: Mike Catapano, Tarow Barney, Shelby Harris, Helva Matungulu, Julien Obioha, Claude Pelon, Lawrence Thomas
Todd Bowles will be hard-pressed to use more four man fronts seeing as Wilkerson, Richardson, and Williams are all defensive ends. With McLendon being the only other true tackle, Simon will make the squad as a backup.
Linebacker: David Harris, Erin Henderson, Darron Lee, Lorenzo Mauldin, Jordan Jenkins, Trevor Reilly, Freddie Bishop, Deion Barnes, Taiwan Jones – 9
cuts: Bruce Carter, Josh Martin, Julian Stanford
This is easily the youngest position on the roster, and the most inexperienced. David Harris will have his hands full trying to bring along multiple young players in Lee, Jenkins, and even Mauldin. As of right now Mauldin and Jenkins will start outside while Harris and Henderson will start inside. Lee will be rotated around, mostly in nickel packages. Taiwan Jones makes the cut with some upside, and possibly a chance to replace Harris down the road.
Secondary: Darrelle Revis, Buster Skrine, Marcus Williams, Calvin Pryor, Marcus Gilchrist, Dexter McDougle, Dee Milliner, Juston Burris, Rontez Miles, Dion Bailey – 10
cuts: Kevin Short, Darryl Morris, Doug Middleton, Ronald Martin, Bryson Keeton
The last time Dee Milliner played a defensive down in an NFL game was Oct. 12, 2014. Last season after returning from an injury Milliner was relegated to special teams duty. This could be Milliner's last chance to earn a spot. Buster Skrine looks to be the favorite to start opposite Revis, but Marcus Williams will get a shot as well. Juston Burris has impressed so far in camp, and could be a dark horse to work his way into a starting role.
Special Teams:
Specialists: Nick Folk, Lachlan Edwards, Tanner Purdum – 3
cuts: Ross Martin
Todd Bowles claims there's a competition between Nick Folk and undrafted free agent Ross Martin. It would be a foolish move to go with an undrafted free agent over a seasoned kicker like Folk. Lachlan Edwards won the Aussie punter battle before it even started with the departure of Tom Hackett. The silent iron man Tanner Purdum returns as the long snapper once again this season.
Videos
NY Jets Phase 3 OTAs, Expectations and a Minor Calf Tweak with Greg Renoff