Home Slider NY Jets Training Camp
Jets Training Camp Weekend Wrap-Up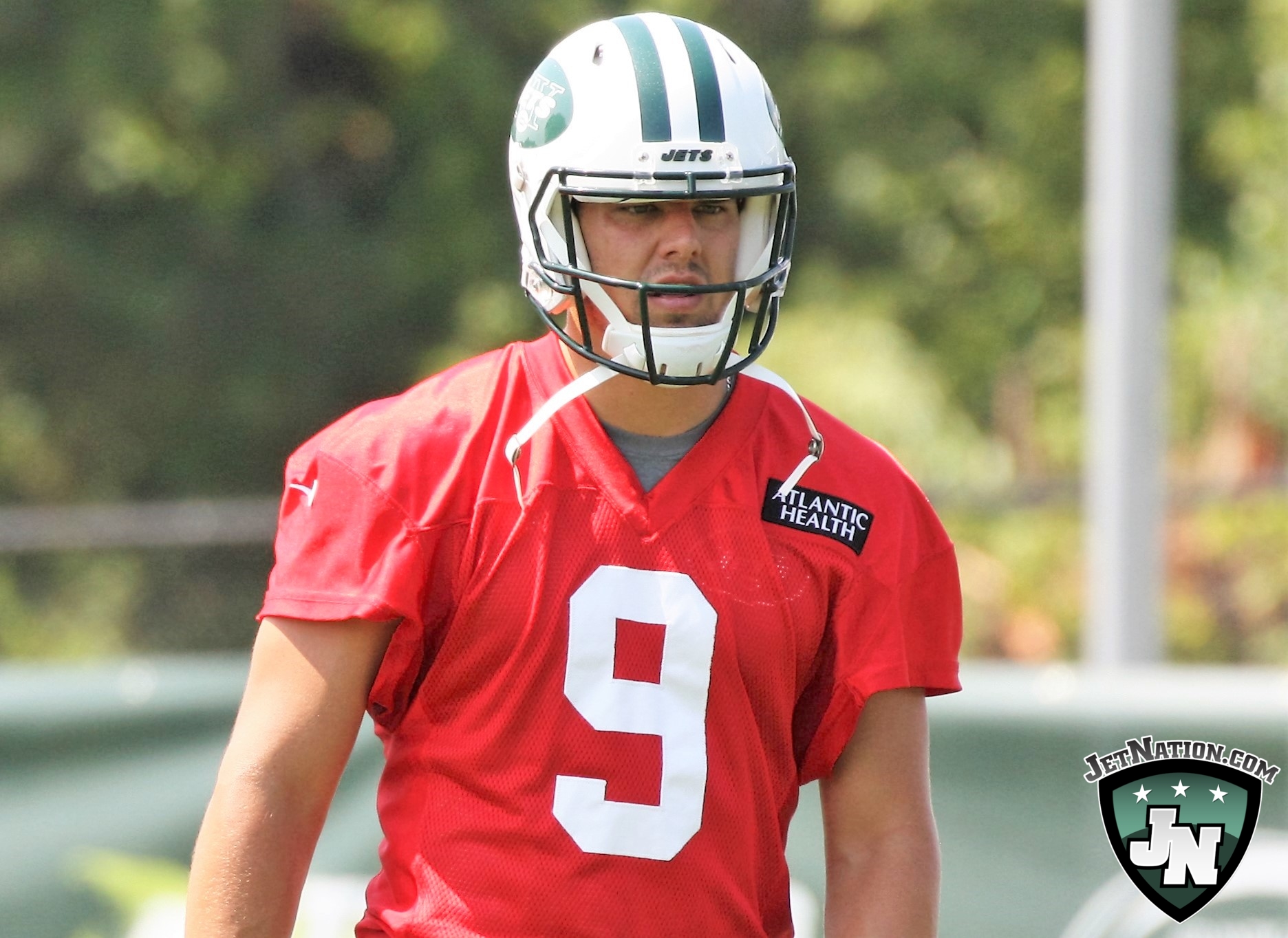 By Glenn Naughton
The New York Jets wrapped up a weekend of practices following their pre-season opening win against the Jacksonville Jaguars and while it was business as usual for the most part, there were a few noteworthy developments.
During Saturday's session, a big hit from safety Rontez Miles to running back Romar Morris left Morris with a shoulder injury, and the Jets down yet another back as Matt Forte, Bernard Pierce, Dominique Williams and Khiry Robinson were all out or limited.  As a result, fullbacks Tommy Bohannon and Julian Howsare were called upon to get some rare carries to avoid overworking the few healthy available backs as temperatures soared over 100 degrees.
We have signed DL Jake Ceresna and RB Terry Williams. DL Christo Bilukidi left camp and we have waived WR Anthony Kelly.

— New York Jets (@nyjets) August 14, 2016
Robinson and Forte did take part in individual drills, but neither was available for team periods.  In an effort to bolster the position, the team did announce the signing of running backs Terry Williams and Baylor product, Lache Seastrunk, both of whom saw some action on Sunday.
The most intriguing story of the day on Sunday was current third-string quarterback Bryce Petty following starter Ryan Fitzpatrick most of the day, clearly seeing more reps with the second team than Geno Smith.  Just a few days in to camp, head coach Todd Bowles declared the back-up spot "up for grabs", and it's beginning to look as if Gang Green is giving Petty every chance to gain ground on Smith.  Petty also had one of the best throws of the day when he hit tight end Jace Amaro up the right seam for an 81-yard catch and run TD.
Geno Smith saw limited reps but hit on multiple deep balls and Ryan Fitzpatrick had his ups and downs.  The down was a pick-6 to cornerback Buster Skrine but made what may have been his best throw of camp on Saturday when he hit Eric Decker in stride on a 50+ yard pass.
The best catch of the day belonged to tight end Zach Sudfeld when he hauled in what appeared to be an errant Bryce Petty pass in the end zone during tight end drills when he reached back and behind himself while leaping toward the back of the end zone.
Defensively, cornerback Buster Skrine continued his strong camp when he picked off a Ryan Fitzpatrick pass and streaked down the sideline for a pick-six, and Canadian import Freddie Bishop flashed on several plays, picking up at least one "sack" and multiple QB pressures.
Rookie outside linebacker Jordan Jenkins also continued to play well, coming up with several stops at or behind the line of scrimmage while second-year lineman Leonard Williams continued to cause problems for the offensive line.
After a frustrating day on Saturday in which back-up safety Dion Bailey took himself out of practice for a brief period, removing his pads and voicing his frustration to coaches and teammates, he closed out today's session by intercepting a Bryce Petty pass just two plays after nearly coming up with another pick.
The team will have an off-day on Monday before resuming practice on Tuesday the 16th.
Videos
Aaron Rodgers Injury Fallout & Jets/Bills Recap