Featured Editorials Home Slider
Jets' Shelby Harris Searching for Sacks and Stability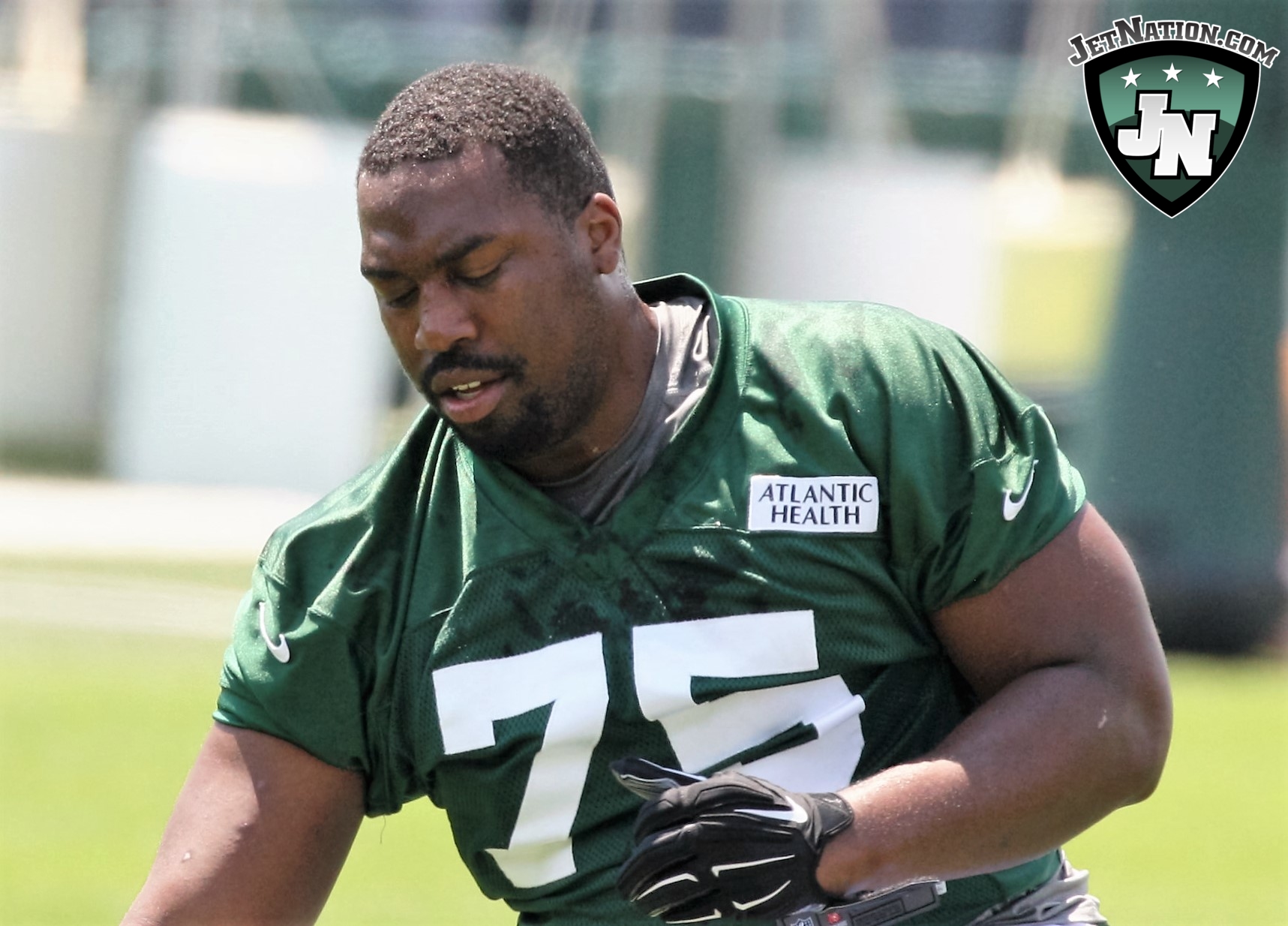 By Glenn Naughton
During their pre-season opening win against the Jacksonville Jaguars last week, the New York Jets had several young players carry over what had been strong starts to their training camp in Florham Park, New Jersey.  One player however, came from out of nowhere to earn a few mentions and raise a few eyebrows among Jets fans.
Defensive lineman Shelby Harris came within inches of picking up a pair of sacks against the Jaguars but had to settle for a pair of QB pressures as the passers were able to break free from Harris' grasp.  Still, an impressive start for a player who hadn't generated much chatter among Jets coaches so far this pre-season.
Harris may have allowed a pair of early sacks to get away, but one would assume that following years of being plagued by character concerns off the field, and failing to stick with the team who drafted him, the Oakland Raiders, he's going to be fighting as hard as he can get back on the field.  With an opportunity to make a roster that already has what is widely viewed as a top-3 unit in the NFL, Harris will have his work cut out.
A native of Thiennsville, WI, Harris committed to stay home and suit up for the Wisconsin Badgers where he was slated to play defensive end as a four-star recruit who was ranked 16th in the nation at his position according to Rivals.com.  Things didn't go according to plan as trouble soon followed.
After his freshman season at Wisconsin, Harris, along with a pair of teammates, was suspended by the team for an undisclosed incident that reportedly did not require police involvement, but was investigated internally by the university, leading to the suspension.  It later learned that Harris had been warned by the university the previous off-season for his involvement in an incident that involved him and a teammate dumping a moped in the middle of the road to flee on foot when they spotted a police patrol car.
Following a violation of team rules a short time later, Harris was off the team and forced to transfer to Illinois State where he hoped to start fresh.  Things were going well early on.  So well that Harris was all-Missouri Valley Conference selection in 2012, with seven sacks and 16 tackles for losses, but then, once again, Harris was in trouble for "violation of team rules" and suspended by head coach Brock Spack.
After taking a year off to wait tables, Harris managed to get drafted by the Raiders who chose the 6′ 2" 288 lb lineman in the 7th round of the 2014 draft (235th overall).  During his two seasons with the Raiders, Harris managed to play in just 8 games as a back-up, picking up 10 tackles and just 1 sack.
Eventually let go by the Raiders in May of 2016 before the Jets scooped him up.  Now, with the Jets having offered him an opportunity to impress by keeping an open mind, Harris hopes to continue opening eyes.
Videos
New York Jets OTA Presser Takeaways, Aaron Rodgers' Impact and Summer Delusion