Featured Editorials Home Slider
Mauldin Motivated by Naysayers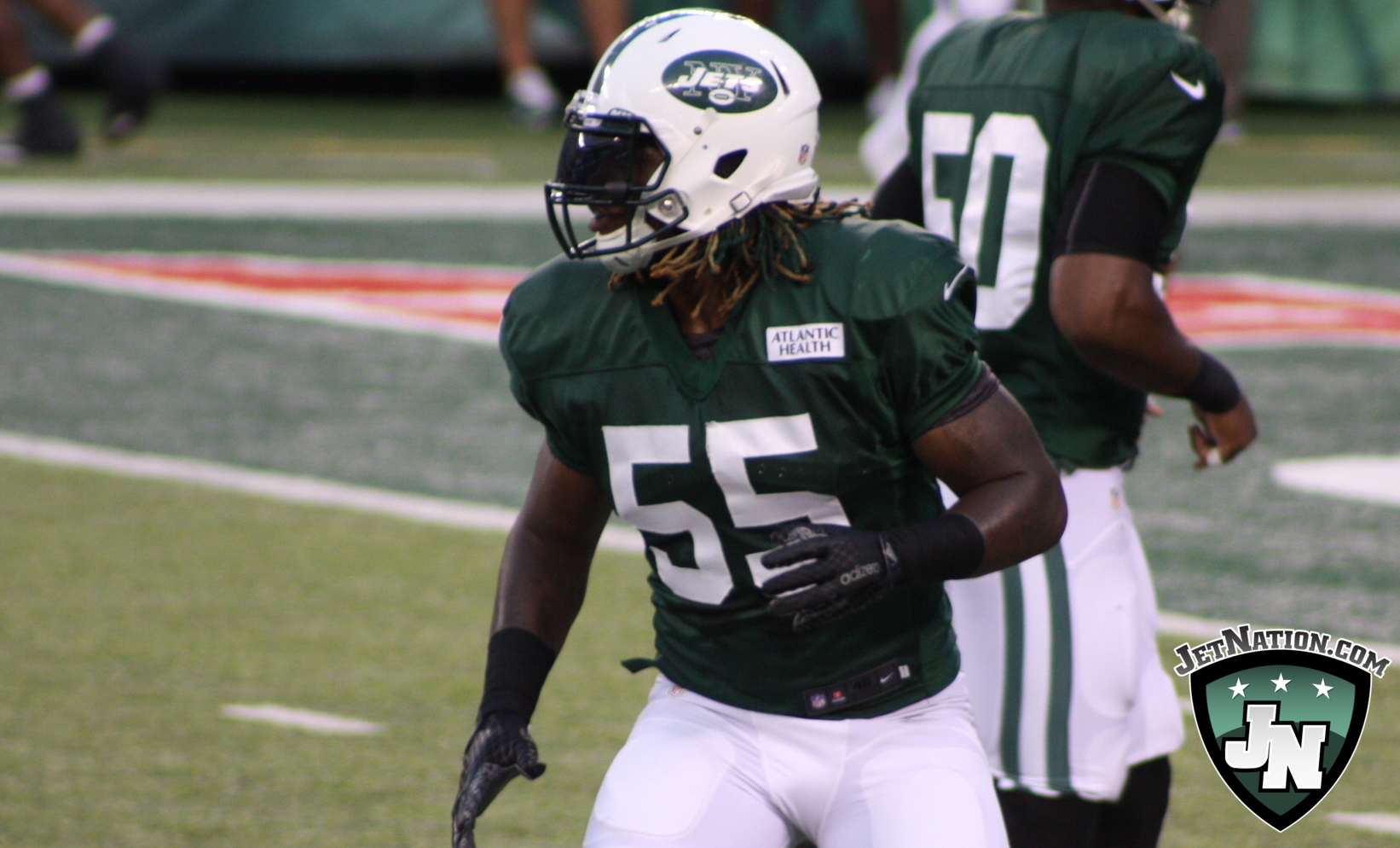 By Glenn Naughton
Just two games in to the exhibition season, Todd Bowles' defense has looked nothing like the Jets and their fans expect as the 2016 season approaches.  In two games, the Jets have surrendered 741 yards of total offense, 197 of which has come on the ground.
Second-year linebacker Lorenzo Mauldin has whiffed on some tackles in the backfield that have led to big runs, apparently leading some to call his play in to question early on, and it appears Mauldin is listening and took to his official twitter account to respond.
Say what you want! I'll prove you wrong! I've been doubted before, I've taken advantage of it. I'm an over comer. #StrongWilled

— Lorenzo Mauldin IV (@LozoIV) August 21, 2016
A pass-rush specialist last season, Mauldin added ten pounds of muscle this off-season to better prepare himself to be an every-down linebacker in the Jets' attacking defensive scheme.
Two pre-season games is hardly enough to pass judgement on a player, especially with the lack of tackling allowed in practice under the current CBA, but Mauldin clearly feels as if he's under the microscope already.
Mauldin's personal story is easily one of the single-greatest examples in perseverance under less than ideal circumstances in the NFL, but that doesn't mean every hiccup won't be over-analyzed by Jets scribes along the way.
Videos
New York Jets OTA Presser Takeaways, Aaron Rodgers' Impact and Summer Delusion