Featured Editorials Home Slider
Bowles: Jets have "A lot" of Trade Talks Going on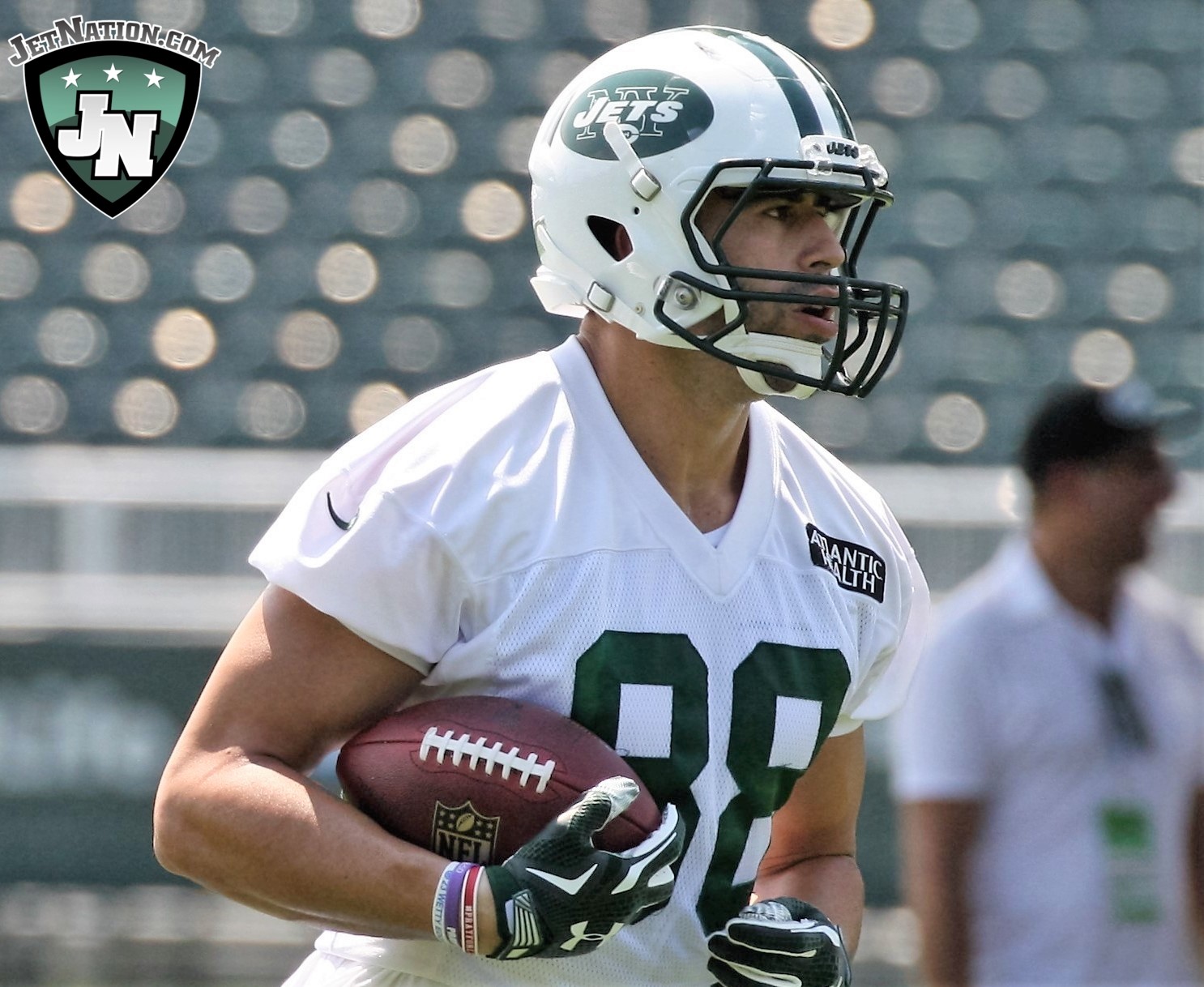 By Glenn Naughton
According to Kimberly Martin of Newsday, Jets head coach Todd Bowles says the Jets are involved in "a lot" of trade talks as the deadline for final roster cut-downs to 53 approaches.
Bowles: "A lot" of trade talks going on. Ppl calling doing their due diligence, we're calling doing our DD. It's just chatter at this point

— Kimberley A. Martin (@KMart_LI) September 2, 2016
While major trades between teams are a rare NFL occurrence, it's not uncommon for a team to part ways with a player for a late-round draft pick to add depth at a position of need before final cuts.
The Jets do have a few players who may have some value in any late-round swaps or another bottom of the roster player.  Here are a few to keep an eye on.
QB Geno Smith- There were rumors earlier this week that the Jets were receiving calls regarding Smith's availability, but no word on what the Jets were expecting in return or what clubs were offering, if anything at all.
The Jets HAVE gotten calls on Geno (as @MMehtaNYDN said). The question is: do they trust Petty as their backup? Still think answer is "no."

— Chris Lopresti (@CLoprestiWFAN) August 29, 2016
TE Jace Amaro- Amaro looked good early on in training camp but that hasn't translated in to games.  The tight end has dropped several passes in the preseason and coughed up a costly fumble in last nights preseason finale, possibly sealing his fate with the Jets.  A team intrigued with the skill set of the former second-round pick may be willing to fork over a late-rounder to see if they can get him trending in the right direction.
ILB's Bruce Carter and Taiwan Jones- With David Harris and Erin Henderson set to start for the Jets at inside linebacker, they have a glut of options to back the pair up.  First of course would be first-round draft pick Darron Lee, with Bruce Carter and Jones behind him. Carter is a solid pro who has had himself a good preseason with the Jets, while second-year player Taiwan Jones was the best player on the Jets defense last night.  Jones would be a candidate to be poached by another club if Gang Green wanted to carry him on their practice squad as they did last season, but  a team with a need for some depth at ILB might want to give the Jets a call.
RG Brian Winters- Owner of 28 career starts, Winters enters the final season of his rookie deal as a solid but unspectacular player.  With fellow guard Craig Watts quietly enjoying a solid camp, Winters could be expendable for a team in need of an experienced interior lineman.
OLB Trevor Reilly- Reilly had the Jets' lone sack against the Eagles, but has garnered very little playing time this pre-season and was truly under-utilized in 2015 as well.  A special teams standout who sits firmly on the bubble with other, younger linebackers making a strong push, Reilly wouldn't likely fetch any more than a conditional 7th round choice.
When all is said and done, we may not see any deals at all, but there's no denying that for the first time in years, the Jets could be looking at the possibility of parting ways with legitimate NFL-level talent thanks to a roster that's been well-built for the most part by GM Mike Maccagnan who will be a busy man over the next 24 hours while the Jets get their roster down from 75 to 53.
Videos
Aaron Rodgers Injury Fallout & Jets/Bills Recap