Featured Editorials Home Slider
Jets 53 Man Roster/Practice Squad Observations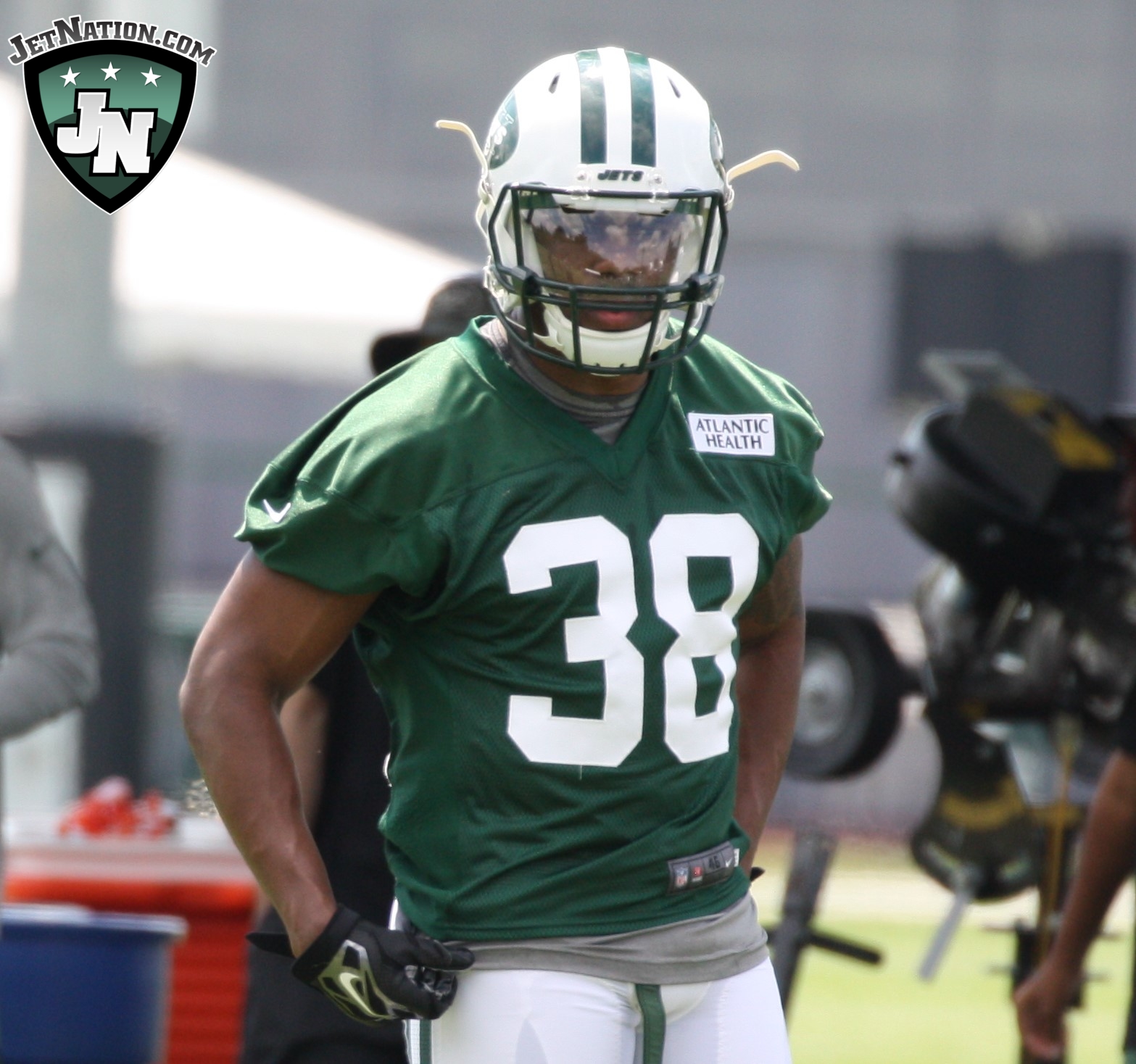 By Glenn Naughton
Week 1 kickoff is less than a week away and the Jets have their 53-man roster (and part of their practice squad) in place, at least for now.  So here are a few things you might want to know about the most current edition of Gang Green's roster from top to bottom.
Quarterbacks (4)- Ryan Fitzpatrick, Geno Smith, Bryce Petty, Christian Hackenberg
No change to the Jets quarterback situation despite rumors of a few clubs contacting the Jets to touch base on a price tag for second-string QB Geno Smith.
With Smith still slated to carry the clipboard behind Ryan Fitzpatrick, it shows that preseason results don't always carry a lot of weight in the eyes of the front office.  Third-string QB Bryce Petty posted superior numbers to Smith as both quarterbacks faced other team's reserves, but in the end, the Jets opted to go with Smith who has completed just 57.9% of his passes as a pro.
Outside of an impressive first drive in his debut during week 3, Hackenberg was nothing short of a train wreck from that point on.  Saying the second-round choice is a "project" would be a lot like saying the Patriot's integrity is "questionable".
Running Backs (4)- Matt Forte, Bilal Powell, Troymaine Pope, Julian Howsare
Forte and Powell give the Jets a pair of multi-dimensional veterans who can run, catch and block while doing all three very well.  This should give coordinator Chan Gailey a multitude of options on offense.
Pope, who can also return kicks, was added yesterday after being let go by the Seattle Seahawks despite averaging 6.8 YPC during the pre-season.
Howsare sticking around makes sense.  The Jets rarely use a fullback and his background as a college linebacker and special teams ace give him more value than Tommy Bohannon.
Wide Receivers (6) – Brandon Marshall, Eric Decker, Quincy Enunwa, Robby Anderson, Charone Peake, Jalin Marshall
The top three come as no surprise, but the fact that the bottom three are made up of a 7th round draft choice (Peake) and a pair of undrafted
free agents  says a lot about the work Jets scouts put in this offseason.  Once Devin Smith returns, the Jets will have three receivers who run legitimate sub-4.4 40's in Anderson, Peake and Smith.  Quincy Enunwa's 4.45 isn't all that shabby either.
Tight End (4)-  Kellen Davis, Brandon Bostick, Braedon Bowman, Brian Parker
This is clearly a temporary set-up.  Hopefully adding Bowman and Parker are moves to jettison Davis who is advertised as a pass blocking tight end who, last season, couldn't block.  Bostick surprised some by sticking as well, but having played wide receiver in college, he's more athletic than he gets credit for.
Bowman and Parker were picked up off the waiver wire from the Jaguars and Chiefs respectively.  Bowman is a former college teammate of recently released tight end Wes Saxton.  Parker has appeared in just 9 career games, logging just one reception.
Offensive Line (9)- Ryan Clady, James Carpenter, Nick Mangold, Brian Winters, Ben Ijalana, Brent Qvale, Dakota Dozier, Wesley Johnson, Brandon Shell
Again, no surprises among the starters no matter who gets the nod at RT between Ijalana and Qvale.  The guards are set and Mangold is Mangold.  The concern comes with the lack of depth.  Dozier is versatile and athletic, but untested.  Johnson filled in for an injured Mangold several times last season and the running game came to a halt as a result.  Shell was unlikely to get waived given his status as a rookie whom the Jets traded up to grab in the 5th round this season, surrendering a 4th rounder in next years draft.
Defensive Linemen (6)- Muhammad Wilkerson, Leonard Williams, Jarvis Jenkins, Steve McLendon, Deon Simon, Lawrence Thomas (Sheldon Richardson–suspended for week 1)
The unquestioned strength of the team led by Wilkerson, the only complete unknowns in the group are Deon Simon and Lawrence Thomas.  Simon spent most of last season on the practice squad while Thomas is an undrafted free agent out of Michigan State.  Despite an underwhelming college career in which he logged 72 tackles (24 solo) and 6 sacks in 38 games, the Jets took a gamble on Thomas.  One Thing worth noting is that Thomas should be quite raw and athletic after converting to the D-line after coming to Michigan State as a fullback.
As most fans are aware of by now, Sheldon Richardson will serve a one game suspension to start the season.
Outside Linebackers (4)- Lorenzo Mauldin, Jordan Jenkins, Mike Catapano, Josh Martin
This is a position that should be under the microscope early on.  The only returner in the group is Mauldin who had a shaky preseason to put it mildly.  He played far more than you might expect for a starter in the final preseason game and has come under fire for sloppy tackling and technique early on.  His job may not be as safe as some think if he doesn't clean things up a little bit.  With so few real reps in training camp, this isn't exclusive to Mauldin so the time to panic isn't now.
Jenkins has been inserted as a starter from the day he arrived and hasn't given the coaching staff any reason to reconsider that decision. Catapano had a short stint at defensive end with Gang Green last season before going down with an injury and being converted to linebacker during the off-season.
Martin is one of the surprises to make the roster out of camp as a fourth-year pro who has spent time with the Chiefs and Bucs before catching on with the Jets last season.  In 21 career games (1 start), Martin has 21 tackles, 1/2 sack and a forced fumble.
Inside Linebacker (5)- David Harris, Erin Henderson, Darron Lee, Bruce Carter, Julian Stanford
David Harris remains the leader of the unit and the quarterback of the defense in the middle, while Henderson, who saw increased playing time as the season went on last year enters 2016 as a starter with the Jets.  Lee should be Bowles' most valuable chess piece as he finds ways to allow the Ohio State product to utilize his 4.47 speed to chase down quarterbacks and cover backs and tight ends.
Carter is this season's version of Henderson as an experienced veteran who has played in 63 career games (35 starts), picking up 211 tackles, 5 sacks and 5 interceptions.
Stanford gave the Jets coaching staff no choice but to carry him on the 53-man roster as he was outstanding on defense and special teams for the majority of camp.
Cornerback (5)- Darrelle Revis, Buster Skrine, Marcus Williams, Juston Burris, Darryl Roberts
For what many considered a "down year" for Revis, he was still one of the top corners in the NFL.  Skrine will play on the outside in base formation, sliding back inside to the slot with Williams manning the boundary in sub packages.  Burris has been hot and cold in camp but showed enough to make the 53 and will likely get a chance to contribute on a regular basis.
Roberts was  a seventh-round pick of the Patriots last season and a candidate for their practice squad this season if he'd cleared waivers, which he didn't as the Jets scooped up the 6′ 190 lb Marshall product.
Safeties (3)- Calvin Pryor, Marcus Gilchrist, Rontez Miles
Pryor and Gilchrist look to build on what was a solid season in 2015 with Pryor being the enforcer in the secondary and Gilchrist making the calls and adjustments.  Miles, or the "Tezmanian Devil", has fast become a fan favorite as an intense in-the-box safety who hits big in sub packages and on special teams.
If no more additions are made before the season starts, depth will be an issue at safety, so it's worth noting that Burris played some safety early on in his college career and may be a better option in a pinch than Marcus Williams who isn't as physical as you'd like a safety to be, whereas Burris has shown no hesitation to stick his face in the fan.
Specialists (3)- Nick Folk, Lac Edwards, Tanner Purdum
Nick Folk remains in place as one of the top kickers in team history, and rookie Lac Edwards has Jets fans more excited than they've ever been about a punter.  His consistently deep punts in the pre-season with hang times in the 5-second range made some of the nightmares of Ryan Quigley era go away.  Purdum, as with most long snappers, could probably walk through the parking lot of MetLife an hour before kickoff without anyone knowing who he was…and that's a good thing.
Practice Squad:
OLB Freddie Bishop– A project pass-rusher imported from the CFL, Bishop didn't register a sack during the pre-season, but showed enough for the Jets to continue working with him on their practice squad.
CB Bryson Keeton- A big cornerback at 6′ 2", Keeton gives the Jets a developmental project who some reports have as posting a 4.4 40 time.
S Doug Middleon- Don't be surprised to see Middleton bumped up to the active roster if the Jets don't make a move to add a safety at some point in the near future.
DL Claude Pelon- The Jets invited Pelon to camp as an undrafted free agent out of USC.  Pelon didn't have a particularly productive college career, but he did show impressive agility for a guy who checks in at 6′ 4", 300 lbs.
OL Craig Watts- A personal favorite of mine heading in to camp, a quick peek at twitter during cut down day told me I wasn't alone. Several reporters who cover the team felt Watts played well enough to make the roster.  As it turns out, he didn't, but the Jets liked him enough to put him on the practice squad.  Watts played exclusively at guard with the Jets, but could fill in at RT in a pinch.
WR Myles White- With six receivers already on the roster, carrying a 7th on the practice squad comes as somewhat of a surprise.  White spent 2014 with the Packers and 2015 with the Giants.  He was in camp with the Giants this season and has played in 19 career games, picking up 16 catches for 154 yards and 1 touchdown.
DL Victor Ochi- Ochi's availability came as somewhat of a surprise.  A dominant college player at the lower levels with Stony Brook University, Ochi went undrafted but picked up 3 sacks during preseason play with the Baltimore Ravens.  Definitely a small-school player worth working with over the long-term.
Three practice squad spots remain unfilled at this time.
Injured/Suspended list:
Both Dee Milliner and Trevor Reilly cleared waivers after being let go by the Jets.  Having been given an injury designation, both players return to the Jets and go in injured reserve and could be joined by Khiry Robinson if he clears waivers after suffering a broken leg.  The remaining players on IR consist of DL Jake Ceresna, RB Romar Morris, DE Julien Obioha, RB Matthew Tucker.
PUP List:
RT Breno Giacomini
WR Devin Smith
While the Jets roster currently shows the required 53 players, it's far from set in stone, but in six days, fans just hope they're ready to go.
Videos
Aaron Rodgers Injury Fallout & Jets/Bills Recap