Featured Editorials Home Slider Jets Report Card
New York Jets Report Card: Week 3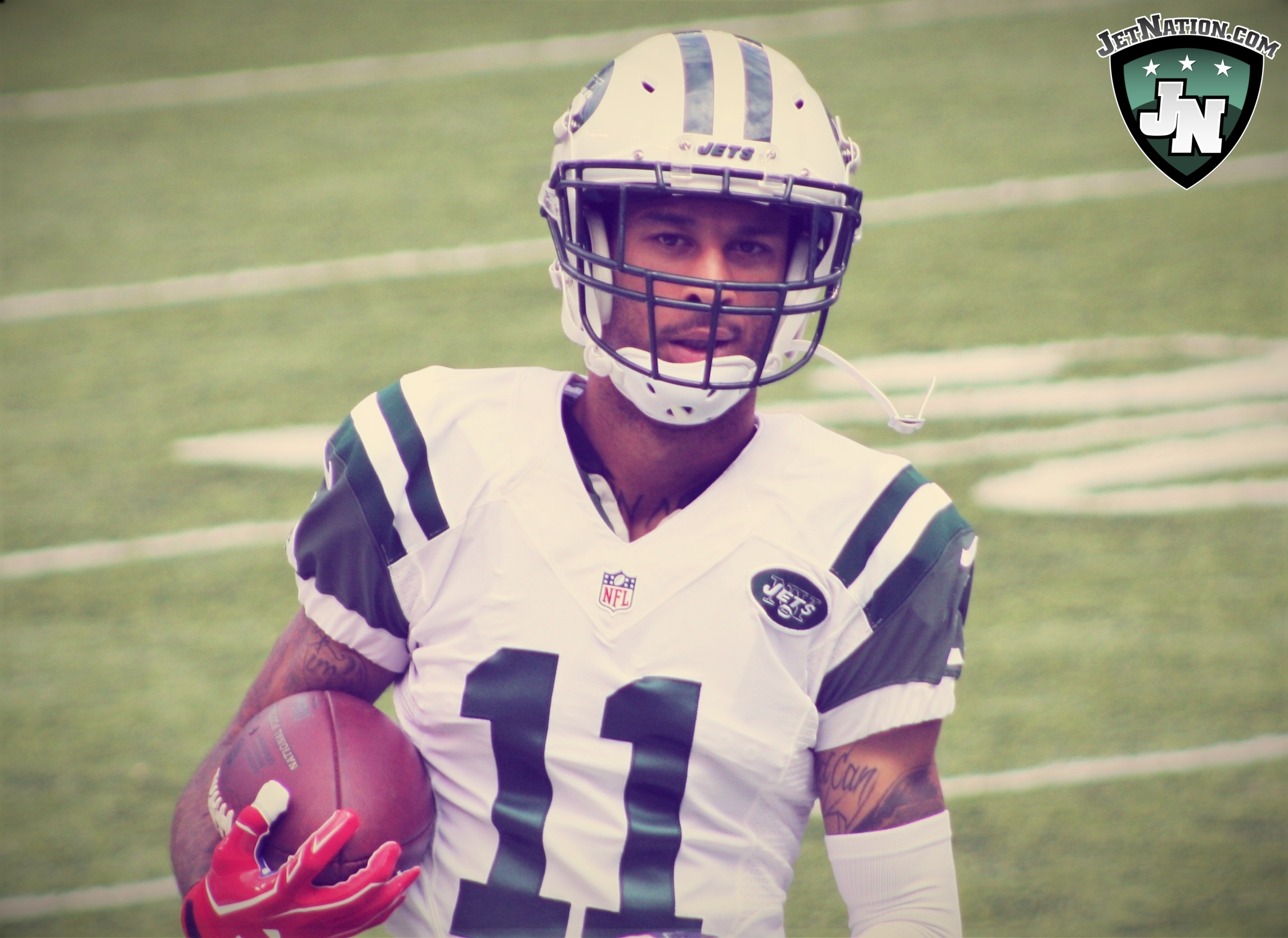 New York Jets Report Card
Week 3: New York Jets @ Kansas City Chiefs
9/25/16
Quarterback: F
Fitzpatrick: 20/44, 188, 0/6, 3 rushes for 22 yards
I'm not sure if I've ever witnessed a poorer performance by a Jets QB other than, say, Geno's 3 consecutive picks. That's saying a lot, considering the kinds of performances the Jets have had at QB in the past. Not even listed in the stat line is one fumble which he did recover. It got so bad towards the end of the 4th that it was almost as if he was trying to throw interceptions. Someone needs to look into whether he put any money on this game in Vegas, and investigate to find out if he was replaced by a look-alike robot that replicated his appearance in every way but had never met nor interacted with any of his linemen, coaches or receivers.
Running Backs:
CForte: 15/65/0, 2 receptions for -1 yard
Powell: 4/30/0, 6 receptions for 41 yardsPowell put one on the ground early and that was a momentum enhancer for the Chiefs, but the ruling should have never gone that way: he pretty clearly had possession of the football to the ground. It was nice to see him get more involved in the offensive gameplan and let's look for him to take more carries as the season progresses. Forte had a solid if not spectacular game as he continues to take the majority of the carries early on in 2016.
Wide Receivers/Tight Ends:
DB. Marshall: 3/27/0
Decker: 1/31/0
Enunwa: 4/37/0
Anderson: 2/34/0
J. Marshall: 2/19/0Robbie Anderson finally saw some time on the field and was successful in limited targets. Marshall, Decker, Enunwa & co. struggled with miscommunication and were responsible for numerous drops and deflected passes that led to interceptions. Off of 2 straight excellent performances, Enunwa was particularly disappointing.
Offensive Line:
C+
Fitzpatrick wasn't sacked, but felt the heat often. The push in the ground game wasn't there, though the Jets got away from the run early.
Defensive Line: C+
Leonard Williams and Sheldon Richardson had a half a sack each, and the line bounced back quite a bit from the performance in Buffalo but it would be nice to see them truly take over a game like they did at home against Cincinnati in week 1.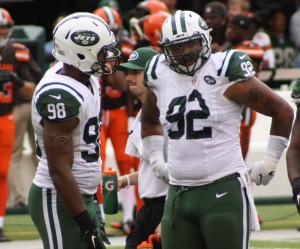 Linebackers: B-
An active game for rookie Lee and 2nd year player Mauldin who both contributed half a sack. The Jets limited the Chiefs to 72 yards on the ground, quite a feat considering the large lead that KC got out to early on in this contest. Guarding the screen pass and sealing the edge remain major concerns moving forward.
Secondary: C
Alex Smith had a very efficient game, going 25/33 for 237 yards, 1 TD and 0 picks. But then, that's kinda what Alex Smith does. As a small comfort, the Jets weren't really bit by the big play over the top, the 50+ yard bomb that they were victimized by against the Bengals and Bills.
Special Teams: D
Turnovers on special teams are the absolute worst – major momentum swings that are simply tough to stomach. Jalin Marshall has breakout special teams star potential, but he's shown a propensity for putting the ball on the ground and he did it again here.
Coaching: D
For 3 straight games now, the Jets have made sloppy errors that suggest poor preparation. You can't blame coaching for execution, but you can blame it for preparation. No adjustments were made at halftime that showed any significant impact.
Videos
Aaron Rodgers Injury Fallout & Jets/Bills Recap