Featured Editorials Home Slider
Jets vs. Chiefs Final Pre-Game Notes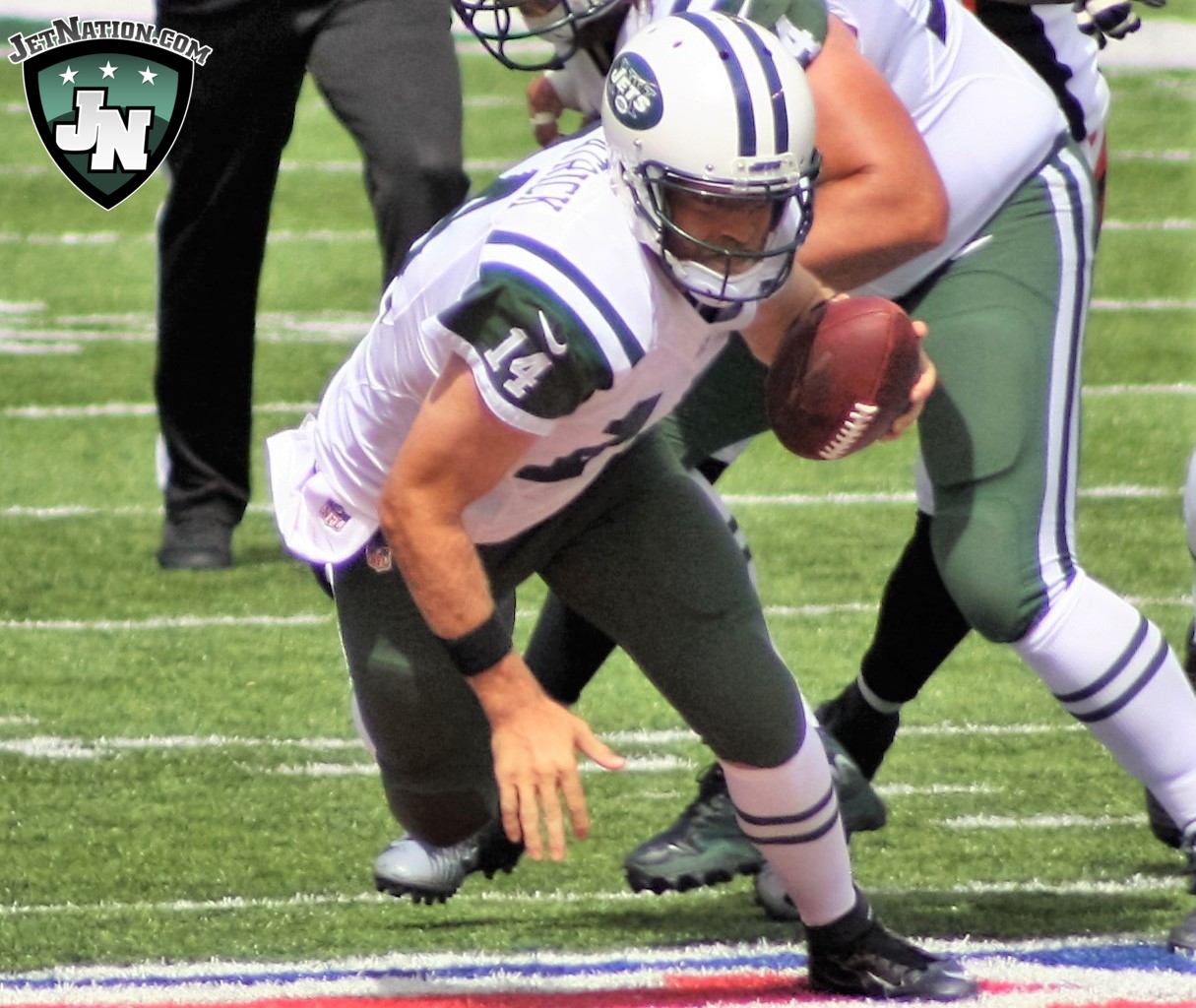 By Glenn Naughton
The Jets and Chiefs are set to do battle at 4:25 this afternoon and unpredictable weather patterns have the game conditions varying from heavy rains with high winds to cloudy with a light breeze.  We won't know for sure until kickoff, but here are a few things we do know about the match-up.
1- Ryan Fitzpatrick and Chan Gailey have been through a lot together, to include four showdowns against the Chiefs.  Fitzpatrick and Gailey own a 3-1 record in those meetings.  More importantly, the pair have won two out of three at Arrowhead Stadium.  In their most recent appearance, Gailey and Fitzpatrick came away with a 41-7 win in front of a fired up crowd for the Chiefs home opener in 2011. Fitzpatrick thew for just 208 yards that day, but also had 4 touchdown passes to zero interceptions.  Former Jets wide receiver David Nelson hauled in 4 passes for 66 yards that day, both tied for team highs.
2- The last time these two teams met was  a down time for Gang Green.  The Jets dropped a 24-10 contest to the Chiefs with Michael Vick under center who was starting for the struggling Geno Smith who had thrown 3 interceptions on just 8 pass attempts in a 43-23 loss the week before.  Looking back, the best thing to come out of that game was the surprisingly effective performance of then-rookie cornerback Marcus Williams, who would finish the day with 7 tackles in his NFL debut.
3- As the Arizona Cardinals defensive coordinator, Jets Head Coach Todd Bowles faced Andy Reid's Chiefs two years ago in Kansas City and the Cards came away with a 17-14 win.  Chiefs running back Jamaal Charles, who has been ruled out for today's game, accounted for both Chiefs scores that day.  One on a 63-yard run, and the other on an 18-yard reception.
4- Charles being ruled out isn't the only break the Jets get today as Justin Houston who has 3 sacks in two career games against the Jets, including two in their last meeting, will not be suiting up.
The crowd noise at Arrowhead is one of Kansas City's top allies, so having a veteran quarterback who has weathered that storm and played at a high level in the past could help the Jets take a one-game lead in the all-time series between the two teams which currently stands at 17-17-1.
Videos
Aaron Rodgers Injury Fallout & Jets/Bills Recap