Featured Editorials Home Slider Jets Report Card
New York Jets Report Card: Week 4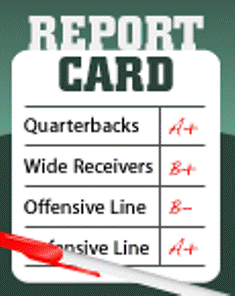 New York Jets Report Card
Week 4: Seattle Seahawks @ New York Jets
10/02/16
Quarterback: D
Fitzpatrick: 23/41, 261 yards, TD, 3 INT, 2 rushes for 5 yards
The offense has struggled mightily in the red zone and, though they did take advantage at times, the Jets really needed to capitalize on their opening drive today and instead had to settle for another Nick Folk field goal. Fitz was largely efficient early on against a tough Seattle defense but needs to finish drives stronger. Later in the game, the turnover woes surfaced. Though his receivers are partly to blame, a 3 turnover performance is still a problem – he also put a ball on the ground, but Peake recovered it.
Running Backs: C-
Forte: 14/27,  2 receptions for 16 yards
Powell: 4/26, 6 receptions for 54 yards
Neither Forte nor Powell were able to get it going on the ground against a stout Seahawks front. This is the kind of game where the Jets miss Chris Ivory, a yards after contact specialist. It was nice to see Powell get more looks in the passing game and the Jets are going to need to look to him more with a banged up wide receivers corps and no tight end options to speak of.
Wide Receivers/Tight Ends: D
B.Marshall: 4/89/1
Enunwa: 6/60/0
R. Anderson: 2/12/0
Peake: 3/30/0
Decker and Jalin Marshall sat with an injury. The Jets missed Decker but Jalin's fumble per game? Not so much. Brandon Marshall has been wildly inconsistent this season. It seems almost unfair to give this group a D considering the gaudy numbers Brandon Marshall put up on Richard Sherman and Enunwa's solid performance, but Brandon Marshall made several mistakes including one that could have easily led to a pick and receiver Robby Anderson did cause a pick on a deflected ball. If Decker is out for a while, the Jets really need to find someone to become the 3rd target among receivers and tight ends. Give Peake credit for recognizing that Fitzpatrick fumble and returning it all the way for a touchdown while everyone was napping around him. Go figure that the Jets score in that way when scores are so hard to come by in the traditional manner.
Offensive Line: C-
They mostly held their own in pass blocking against a tough defense up front. But numerous penalties and an inability to get the ground game hurt the team today.
Defensive Line:  C+
This is a superbly talented defensive line, but one that is yet to assert itself in any game except the home opener against the Bengals. Williams was credited with a sack, but we should've seen more against an injured Russell Wilson who had limited mobility.
Linebackers:  D
The Seahawks never got their ground game going. However, they hardly needed to: missed tackles and penalties were big problems with this unit. Early on, Jets linebackers haven't had much success rushing the passer or in coverage.
Secondary: F
The Jets have been horrible in coverage this year and seem to give up big play after big play to anyone and everyone down the field. The Seahawks capitalized when Calvin Pryor fell down by grabbing an easy touchdown. Pryor struggled more in this game than he ever has. The problem is that no one else has really stepped up to lead this unit… not even with Darelle Revis on the field. To add to the problems for the Jets – they haven't really been turning over the ball against opposing offenses.
Special Teams: B
A solid day for Folk and for punter Edwards who placed 3 punts within the 20. Returns and coverage were adequate, but not spectacular.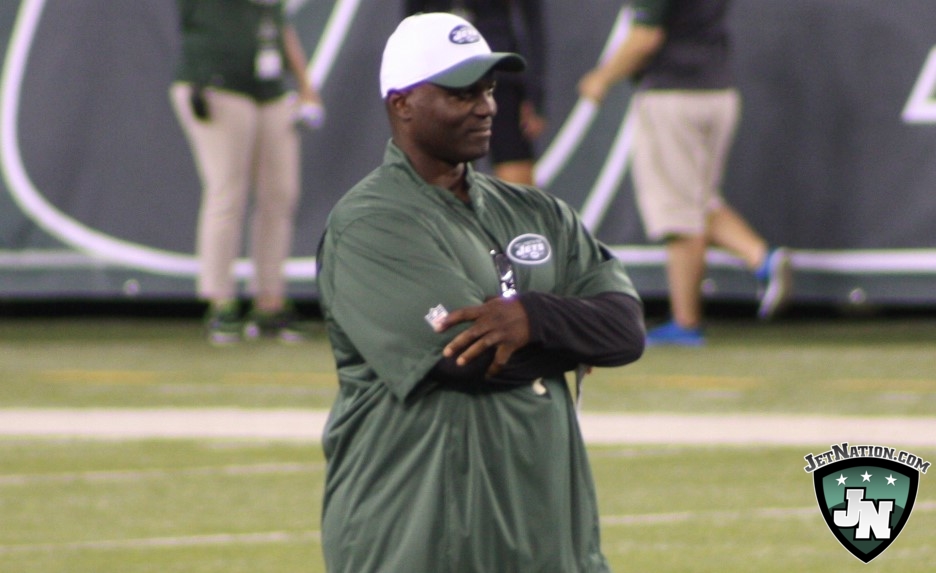 Coaching: D
The Jets do not look prepared or disciplined. They haven't looked prepared or disciplined in any of the first 4 games, to be honest. Adjustments by the coaching staff are either unsuccessful or non-existent.
Videos
Aaron Rodgers Injury Fallout & Jets/Bills Recap