Featured Editorials Home Slider
Jets Take a Step Back on the Field, and in Time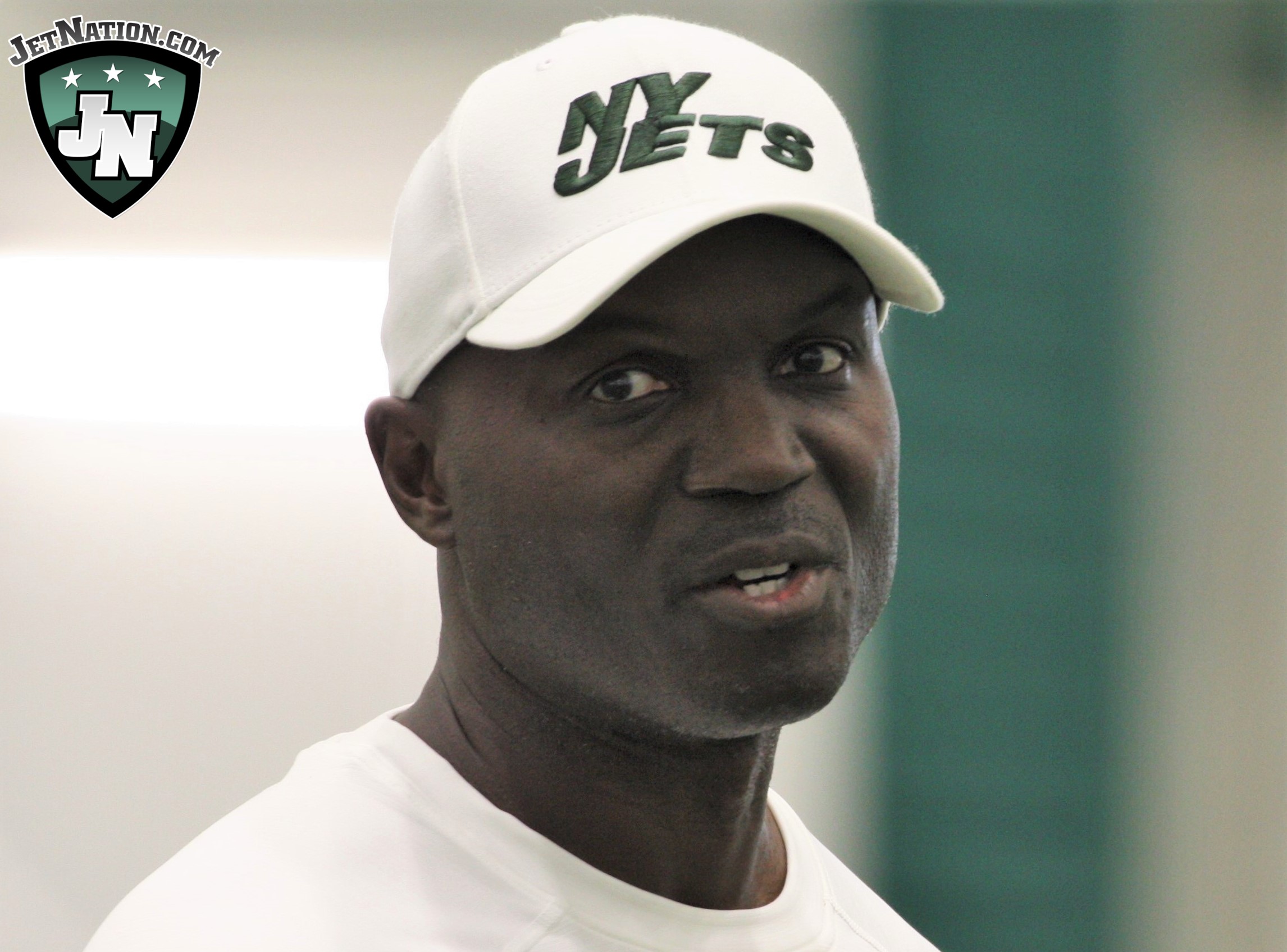 By Glenn Naughton
Imagine for a second that you, as a fan of the New York Jets, are given the opportunity to take a step back in time to any season in the team's history…any season at all.  The choice wold be easy, right?  You'd want to go back to the 1968-69 season to witness Joe Namath's guaranteed win in Super Bowl III over the Indianapolis Colts.
Somewhere near the bottom of that list would be 2014-2015 season.  Rex Ryan's final year with the team.  A 4-12 club whose season was about as meaningful as a tight end in the team's current offense.  Yet somehow, the parallels between the 2014-15 team and the current version are eerily similar.
This isn't to say the two teams have a similar talent level, that would be absurd.  However, the on-field similarities a uncanny.
One of the biggest criticisms of Gang Green's performance two seasons ago was the inability of the defense to force turnovers.  They were historically bad, creating only 13 over the course of the season.  As bizarre as it may sound, that total may be out of reach already this season. If Todd Bowles' current group is going to surpass that number, then they have some work to do.  At the quarter-mark of the season, the Jets have created just two turnovers, which, if my math his correct, has them on pace for 8 this season.  Otherwise known as, the number of turnovers the Jets offense had in week 3.  Ouch.
Then, one of the more puzzling developments in the early going is the use of safety Calvin Pryor in coverage on a regular basis.  Two seasons ago, the Jets coaching staff was lambasted by fans and media for their improper use of their "in the box" safety who was being asked repeatedly to cover opposing tight ends and receivers.  It wasn't Pryor's natural position and it was going to take a better coach to fix the glaringly obvious misuse of such a talented young player.
After a strong sophomore year last season under then-rookie head coach Todd Bowles, Pryor is once again being asked to cover opposing tight ends, and the results this time, might be even worse.
For two weeks in a row, Pryor has been tasked with covering two of the best tight ends in the game in Kansas City's Travis Kelce and Seattle's Jimmy Graham.  As a result, both put up big numbers, combining for 12 receptions for 202 yards and a touchdown.  Last season, when asked about how Ryan handled the team during his rookie year, Pryor said the coach had some players "playing out of position", a clear reference to his own situation.  One can't help but wonder how Pryor views 2015 thus far, as he is once again being used, as he put it, "out of position".
Give Pryor credit though.  Following his poor showing against Kelce and the Chiefs, he took to social media to hold his own feet to the fire, simply saying via twitter, "I have to perform better.  SIMPLE."
I have to perform better. SIMPLE #OnlyTheStrongSurvive

— Calvin Pryor III (@star_island25) September 26, 2016
And then of course, there's the quarterback position.  in 2014 it was Geno Smith, and this season it's Ryan Fitzpatrick.  Both quarterbacks struggled to protect the football, and when all is said and done, both will likely have been benched.
Fitzpatrick's low-water mark came two weeks ago against the Kansas City Chiefs when he threw a career-high six interceptions, and if you watched that game, you know he was lucky that it was only six.  In total, the Chiefs got their hands on SIXTEEN Fitzpatrick passes that day.  Of course not all of them were catchable, but plenty of them were.
Then there was Smith's low point in 2014, facing the Buffalo Bills at mid-season.  Smith was so bad that he had to be pulled from the game
after attempting only 8 passes.  Why so soon, you ask?  Because after those 8 attempts, Smith had more interceptions (3), than completions (2) while throwing for just 5 yards.  Few teams have to live through games like this once in a lifetime.  For Jets fans?  Twice in three years.
Last, and certainly not least on the list of similarities between the two teams is the disappointing performance of the defensive line.  Yes, this line has Leonard Williams, who was not on the 2014 team, but the 2014 team had Damon Harrison, who was able to occupy multiple blockers to free up space for Muhammad Wilkerson and Sheldon Richardson.
Richardson and Wilkerson did a decent job of getting to the quarterback in 2014, combining for 14 sacks playing a good amount of time in a 3-4 formation, but hardly the type of results you would expect from a pair of first round picks, one of whom considered himself to be on the same level as JJ Watt when he was racking up 20 sacks per year.
The 2016 version of the Jets D-line got off to a monster start on opening day, getting to Bengals quarterback Andy Dalton six times.  In the three games since then, they've managed to pick up just two more, 1 1/2 for Leonard Williams, and a 1/2 sack for Sheldon Richardson.
Adding a bit of salt to the wound this season is the fact that over the past two contests, the Jets have played a pair of teams with significant injuries along the offensive line, meaning that the team's trio of first-round choices (Wilkerson, Richardson and Williams) have spent a good bit of time going head-to-head with second and third-string opponents.  Even with that being the case, opposing quarterbacks have looked pretty comfortable in the pocket, lighting up the Jets defense as every quarterback they've faced this season has posted a quarterback rating north of 100.
Then of course there was Todd Bowles yesterday.  Addressing the media and answering questions about why Ryan Fitzptrick was still his starting quarterback.   His response might have you think he asked Rex how he should answer the question; "Because he gives us the best chance to win" Bowles said.  Sound familiar?
Videos
Aaron Rodgers Injury Fallout & Jets/Bills Recap