Featured Editorials Home Slider
Power Rankings: Losing Streak Continues for Jets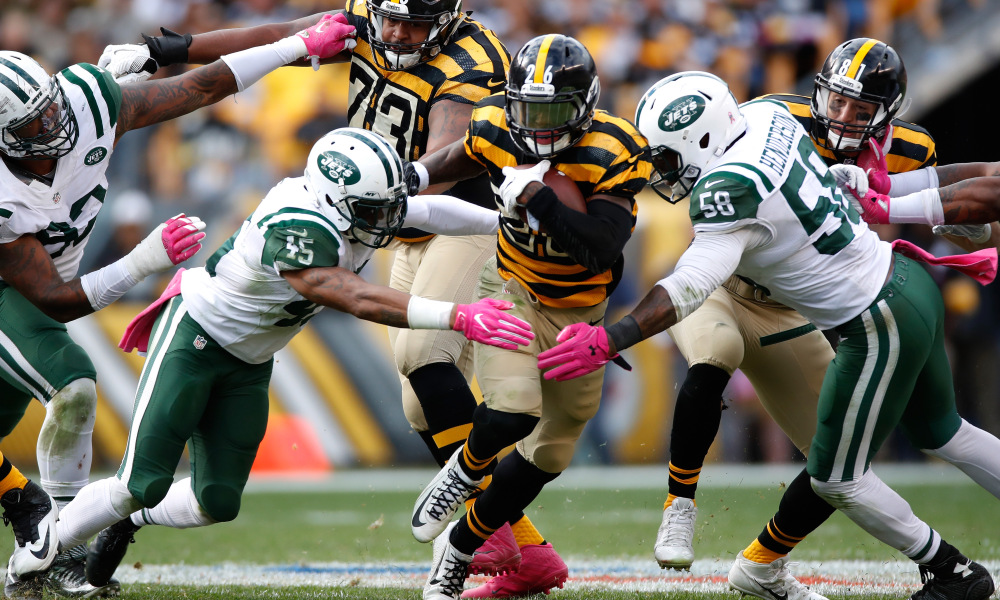 Ranking All 32 Teams Based on Week 5, and Previous Performances:
---
Minnesota Vikings (5-0)
Pittsburgh Steelers (4-1)
New England Patriots (4-1)
Atlanta Falcons (4-1)
Denver Broncos (4-1)
Dallas Cowboys (4-1)
Green Bay Packers (3-1)
Seattle Seahawks (3-1)
Oakland Raiders (4-1)
Philadelphia Eagles (3-1)
Washington Redskins (3-2)
Baltimore Ravens (3-2)
Arizona Cardinals (2-3)
Buffalo Bills (3-2)
Houston Texans (3-2)
Los Angeles Rams (3-2)
Cincinnati Bengals (2-3)
New York Giants (2-3)
Detroit Lions (2-3)
Kansas City Chiefs (2-2)
Indianapolis Colts (2-3)
Tennessee Titans (2-3)
Tampa Bay Buccaneers (2-3)
Carolina Panthers (1-4)
Jacksonville Jaguars (1-3)
New Orleans Saints (1-3)

New York Jets (1-4)

San Diego Chargers (1-4)
Chicago Bears (1-4)
San Francisco 49ers (1-4)
Miami Dolphins (1-4)
Cleveland Browns (0-5)
---
#27 New York Jets (1-4): For the first time in the Todd Bowles era the Jets have lost three games in a row. It was to be expected that the Jets might have a losing record after week five, facing four playoff teams from last season but not many expected them to be 1-4. Their record wouldn't be so troubling if the Jets were losing close games and showing some fight, but they're not. The Jets' defense has been all over the place this season, in a bad way. The secondary has become laughable giving up 19 plays of 20+ yards and eight plays of 40+ yards. After a strong start the defensive line is losing their poise as well. Aside from the meaningless strip-sack at the end of the game, the Jets couldn't get to Ben Roethlisberger at all pressuring him on only four out of 48 dropbacks. Unfortunately the problems don't end with the defense for the Jets, questionable coaching, a struggling run game, turnovers, and injuries aren't making things any easier. Statistically, teams that start 1-4 have a 6% chance of making the playoffs. If the Jets want any shot at salvaging the season Todd Bowles needs to lead by example and motivate the team to improve in more ways than one. On Monday night the Jets will head into Arizona to face Bowles' mentor Bruce Arians.
Rankings Going into Previous Weeks:
Week 1: #10
Week 2: #13
Week 3: #9
Week 4: #17
Week 5: #21
Videos
New York Jets OTA Presser Takeaways, Aaron Rodgers' Impact and Summer Delusion