Home Slider Jet News Jets Report Card
New York Jets Report Card: Week 6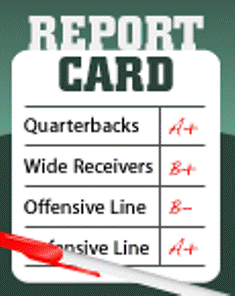 New York Jets Report Card
Week 6: New York Jets @ Arizona Cardinals
10/17/16
Quarterback: F
Fitzpatrick: 16/34, 174 yards, 0 TD, 1 INT, 1 rush for 2 yards
Smith: 4/6, 31 yards, 0 TD, 1 INT, 1 rush for 2 yards
This position is an absolute disaster, and Geno isn't the answer. Fitz struggled mightily yet again. He avoided turnovers until the 2nd half and… that's about where the good ends.  Though he wasn't sacked, Fitz was under pressure and didn't respond well to it: throwing high, low and once again, missing open receivers.
Running Backs: D-
Forte: 9/19/0, 1 reception for 3 yards
Powell: 3/10/0, 3 receptions for 12 yards
It's becoming clearer just how much of the Jets success last season rested on the legs of Chris Ivory, who led the league in yards after first contact. Without a dominant offensive line, Ivory was able to pound the ball just enough to open up the passing game and that was a major factor in accomplishing the feat of 2 1,000 yard receivers.
Wide Receivers/Tight Ends: C-

B. Marshall: 3/70/0
Enunwa: 3/42/0
Peake: 5/43/0
Anderson: 4/24/0
J. Marshall: 1/11/0
Decker was placed on IR and Marshall can only do so much. Enunwa was quieter than usual. Now is the time for the kids to shine, though they look like they still haven't mastered the playbook.
Offensive Line: D

The O-Line held up well the first few weeks, but injuries, age and a dearth of talent are finally making their presence known.
Defensive Line: D

Has anyone seen Richardson or Wilkerson lately?
Linebackers: C-

Despite all the talk about how valuable speed is, veteran guile still counts for something: the Jets missed David Harris tonight.
Secondary: D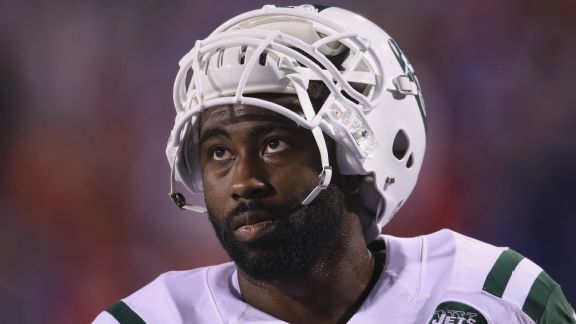 Give the Jets secondary credit for not getting shredded to bits in the 1st half. Then stop giving them credit, because there's no reason you should give them credit for anything at this point. The lack of turnovers here is a major problem. Then if it's not the blown coverage, it's the penalties. It's always something with this group.
Special Teams: C-

Lachlan Edwards struggled in the punting game for the 1st time this season. Other than that? Not much to see here.
Coaching: F

The Jets have looked unmotivated, undisciplined and unprepared for 6 straight weeks.
Videos
Aaron Rodgers Injury Fallout & Jets/Bills Recap