Featured Editorials Home Slider
Stars Have Aligned for Geno to Shine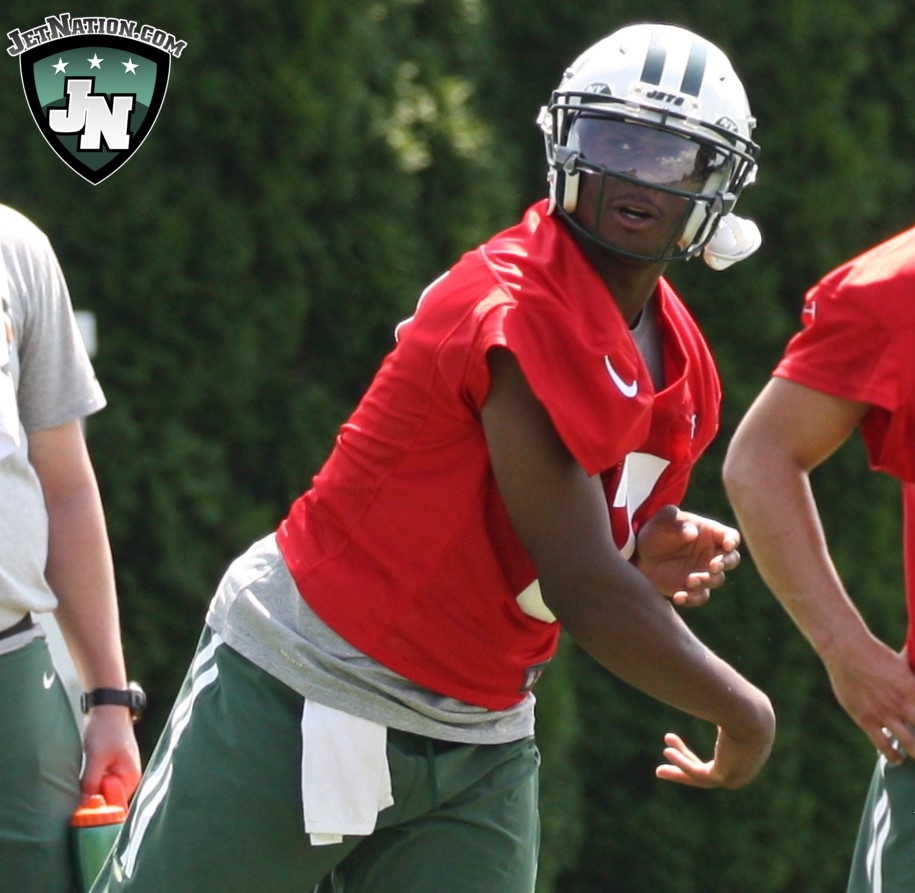 By Glenn Naughton
With the failed Ryan Fitzpatrick experiment officially over and Geno Smith being re-introduced as the Jets starting quarterback, is it finally time for the Jets' blazing-fast receivers to start hauling in some long balls?
Of all the things we saw Fitzpatrick struggle with this season, perhaps the most frustrating was his inability to connect on the deep ball despite receivers often breaking away from coverage with nothing but green in front of them. Several times, we've seen rookie receiver Robby Anderson use his 4.34 40 time (pro-day) to blow past a defender, only to be asked to plant his foot in the ground to pivot, turn back to face the ball, and fight an oncoming defender, resulting in an incomplete pass.
No matter what your feelings are on Smith, there's no denying he's got a howitzer for an arm. As a veteran in his fourth NFL season who is familiar with the Jets offense, this should immediately translate to explosive plays down the field for Anderson and fellow burners Quincy Enunwa (4.45), Charone Peake (4.45) and soon-to-return 2015 second round pick Devin Smith (4.42).
If, for some reason the quartet of receivers are unable to get open, defenses being forced to respect Smith's cannon will be left vulnerable underneath with Matt Forte and Bilal Powell sneaking out of the backfield.
Also helping Smith as he steps back under center is that despite the Jets having played only six games, they've already played many of the top defenses they were set to square off against this season in the Seattle Seahawks, Arizona Cardinals, both of whim rank in the top-5 in yards through the air (3rd and 5th respectively) as well as points allowed.
All Smith needs now, is for 6' 6'' tight end Austin Seferian-Jenkins to elevate his play to a level that forces defenses to respect his presence in the middle of the field, and the options for offensive coordinator Chan Gailey will be limitless as Smith's arm now opens up the whole play book, and gives them no choice but to defend the entire field, because there are few spots on it that Smith's arm can't reach.
Videos
Aaron Rodgers Injury Fallout & Jets/Bills Recap