Featured Editorials Home Slider
Power Rankings: Jets End Four Game Skid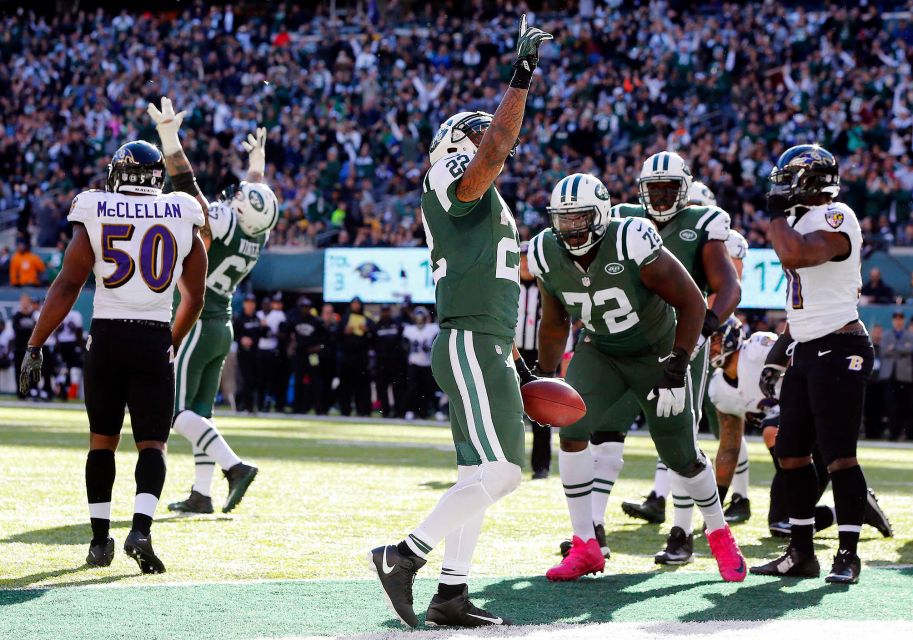 Ranking All 32 Teams Based on Week 7, and Previous Performances:
---
New England Patriots (6-1)
Minnesota Vikings (5-1)
Denver Broncos (5-2)
Dallas Cowboys (5-1)
Green Bay Packers (4-2)
Oakland Raiders (5-2)
Seattle Seahawks (4-1-1)
Philadelphia Eagles (4-2)
Kansas City Chiefs (4-2)
Pittsburgh Steelers (4-3)
Atlanta Falcons (4-3)
Buffalo Bills (4-3)
Arizona Cardinals (3-3-1)
New York Giants (4-3)
Detroit Lions (4-3)
Washington Redskins (4-3)
Houston Texans (4-3)
Cincinnati Bengals (3-4)
San Diego Chargers (3-4)
Miami Dolphins (3-4)
Baltimore Ravens (3-4)
Tampa Bay Buccaneers (3-3)
Los Angeles Rams (3-4)
Indianapolis Colts (3-4)
Tennessee Titans (3-4)
New Orleans Saints (2-4)
Jacksonville Jaguars (2-4)
New York Jets (2-5)
Carolina Panthers (1-5)
Chicago Bears (1-6)
San Francisco 49ers (1-6)
Cleveland Browns (0-7)
---
#28 New York Jets (2-5): The Jets finally ended their four game losing streak, just not the way they had hoped. Geno Smith was named the starter for the Jets' week six match up against the Baltimore Ravens, unfortunately for Smith that only lasted about a quarter and a half of football. Smith was sacked by Ravens linebacker Matt Judon and landed awkwardly, twisting his knee. After going to the locker room and returning in street clothes Smith spent the rest of the game on the sidelines. On Monday an MRI revealed that he had torn an ACL. It's an extremely tough break for Smith who has had a difficult start to his professional career. It's likely that Smith will be playing for another team next season, as he's slated to become a free agent this offseason. The defense and the run game carried the Jets to a win against the Ravens, and breathed life into the Jets' dwindling playoff hopes. Ryan Fitzpatrick will be the starter once again as the Jets head into Cleveland to take on the Browns.
Rankings Going into Previous Weeks:
Week 1: #10
Week 2: #13
Week 3: #9
Week 4: #17
Week 5: #21
Week 6: #27
Week 7: #30
Videos
Aaron Rodgers Injury Fallout & Jets/Bills Recap