Featured Editorials Home Slider
Steady Stanford a Threat to Lee's Snaps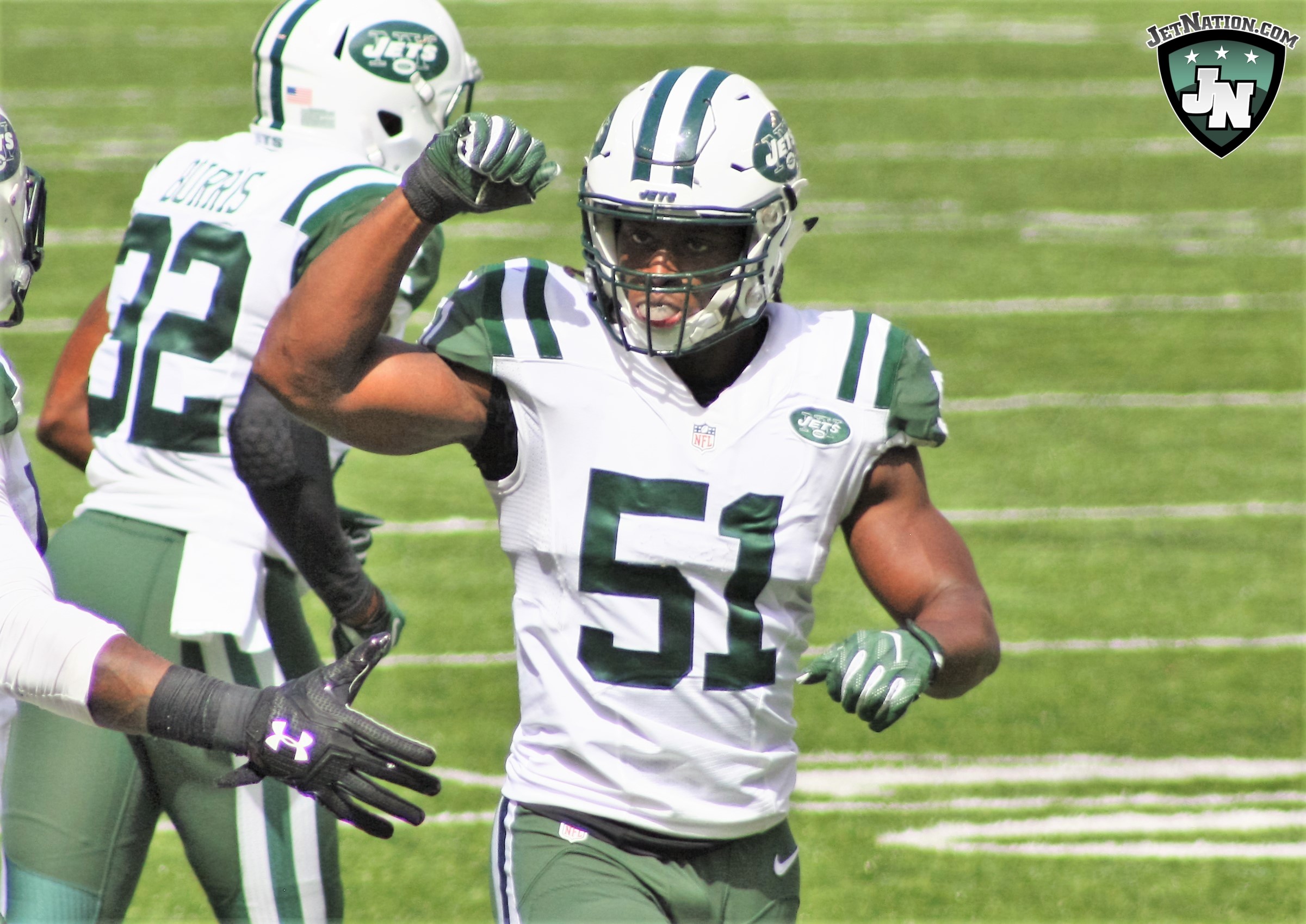 By Glenn Naughton
When the New York Jets inside linebacker corps was  decimated in a matter of days due to injuries (Darron Lee, Bruce Carter) and one non-injury designation (Erin Henderson), things looked bleak for their already struggling defense.
With a recently injured David Harris left as the only proven starter on the depth chart, Gang Green turned to pre-season standout Julian Stanford who had been residing on the Jets practice squad.  Stanford made the Jets initial 53-man roster out of training camp but was demoted when he was caught up in a numbers game.
Now, after just two games, Stanford's play has been stellar enough to lead fans to wonder what his performance will mean for Lee, the team's first-round draft pick, when he returns.
Lee has been the Jets leading tackler up to this point, but the team has also seen him struggle in coverage where Stanford has been at least as good, if not better.
In his most extensive work of the season up to that point against Baltimore, Stanford made his presence felt up front leading all Jets linebackers with 8 tackles (6 solo) in relief of the injured Carter.  It was a record-setting performance for the Jets defense as they allowed just six yards on the ground.
In this week's 31-28 win against the Cleveland Browns, it was a beleaguered secondary that saw most of the action on defense as Josh McCown carved the unit up for over 340 yards passing, but again, Stanford led all linebackers with 5 tackles (3 solo).
Once he returns, does Lee go back to seeing the lions share of reps, or will the Jets continue to find ways to get Stanford involved in the game plan from week-to-week?  At least for the time being, Stanford has played well enough to at least garner consideration for regular playing time, even if it means taking snaps away from Lee from time to time.
Videos
NY Jets Phase 3 OTAs, Expectations and a Minor Calf Tweak with Greg Renoff