Pepper gets Salty; D-Line Coach Snubs Jets Scribes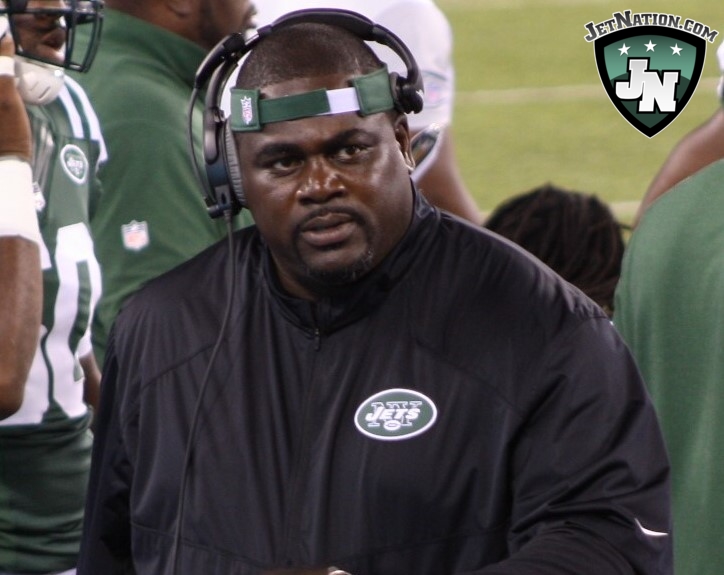 By Glenn Naugthon
As if the Jets' 3-7 start wasn't frustrating enough for Jets fans who recently learned that head coach Todd Bowles has been taking a Rex Ryan-like approach with players who routinely skip team meetings and practices, there was yet another gem out of Florham Park today.
Pepper Johnson, the team's defensive line coach, was set to meet with beat reporters today for what most reasonably expected to be a question and answer session about his talented, yet under-performing linemen.  So much for that.
As noted by several reporters, including Kimberly Martin of Newsday, Johnson followed quarterbacks coach Kevin Patullo by saying he would only take questions about himself.
Pepper Johnson basically said: I'm only taking questions about Pepper Johnson, not the D-line. #jets

— Kimberley A. Martin (@KMart_LI) November 15, 2016
For a team that's struggling to put a competitive product on the field despite a bloated payroll coming off of a 10-win season, you might expect the franchise to be more fan friendly at the moment.  If you did expect it, apparently you were wrong.
Videos
NY Jets Phase 3 OTAs, Expectations and a Minor Calf Tweak with Greg Renoff