Featured Editorials Home Slider
Power Rankings: Jets are Bottom of the Barrel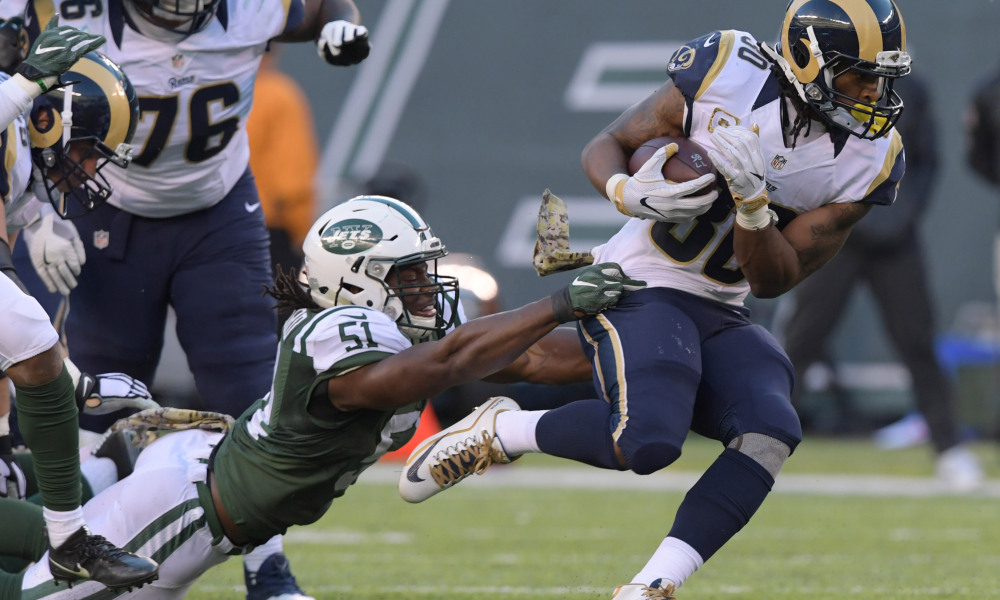 Ranking All 32 Teams Based on Week 10, and Previous Performances:
---
Dallas Cowboys (8-1)
Oakland Raiders (7-2)
Denver Broncos (7-3)
Seattle Seahawks (6-2-1)
New England Patriots (7-2)
Kansas City Chiefs (7-2)
Atlanta Falcons (6-3)
New York Giants (6-3)
Houston Texans (6-3)
Washington Redskins (5-3-1)
Detroit Lions (5-4)
Baltimore Ravens (5-4)
Minnesota Vikings (5-4)
Philadelphia Eagles (5-4)
Miami Dolphins (5-4)
Pittsburgh Steelers (4-5)
Tennessee Titans (5-5)
New Orleans Saints (4-5)
Arizona Cardinals (4-4-1)
Buffalo Bills (4-5)
Green Bay Packers (4-5)
Indianapolis Colts (4-5)
Los Angeles Rams (4-5)
Cincinnati Bengals (3-5-1)
San Diego Chargers (4-6)
Tampa Bay Buccaneers (4-5)
Carolina Panthers (3-6)
Jacksonville Jaguars (2-7)
New York Jets (3-7)
San Francisco 49ers (1-8)
Chicago Bears (2-7)
Cleveland Browns (0-10)
---
#29 New York Jets (3-7): Bryce Petty finally got his first NFL start on Sunday, but it didn't exactly go the way fans were hoping. Other than one 52-yard deep ball, Petty was underwhelming to say the least. He also sealed the Jets' fate with a late interception in an ugly 9-6 loss against the Los Angeles Rams. It wasn't all on Petty though, after the first quarter Chan Gailey played ultra conservative with short passes and running plays on third-and-long situations. After the leash was put on, Petty struggled. He overthrew a wide open Robby Anderson who would have been in for a game-winning touchdown, his pocket awareness also declined as the game went on. It was a rough debut for Petty, but he has far more upside than Ryan Fitzpatrick. If Gailey doesn't hold him back with conservative play calling, and plays to his strengths, he could be a weapon for the Jets. With seven losses in ten games the Jets should keep Petty in for the last six games as an evaluation for next season. Ryan Fitzpatrick is as good as gone, and Christian Hackenberg isn't ready. This team was built to win now, yet it's struggling in every area. Unfortunately, this is a saying Jets fans are all too familiar with, but it's time to look to the future. The Jets will have a bye this weekend, then play the New England Patriots at home on November 27th. The Jets have been so bad that the NFL flexed the game from prime time to 4:25 pm Eastern. Even when the Jets struggle they usually play the Patriots well, so it could be an interesting game, records aside.
Rankings Going into Previous Weeks:
Week 1: #10
Week 2: #13
Week 3: #9
Week 4: #17
Week 5: #21
Week 6: #27
Week 7: #30
Week 8: #28
Week 9: #26
Week 10: #28
Videos
Aaron Rodgers Injury Fallout & Jets/Bills Recap