Featured Editorials Home Slider
Poor Performances Force Jets' Maccagnan to Punt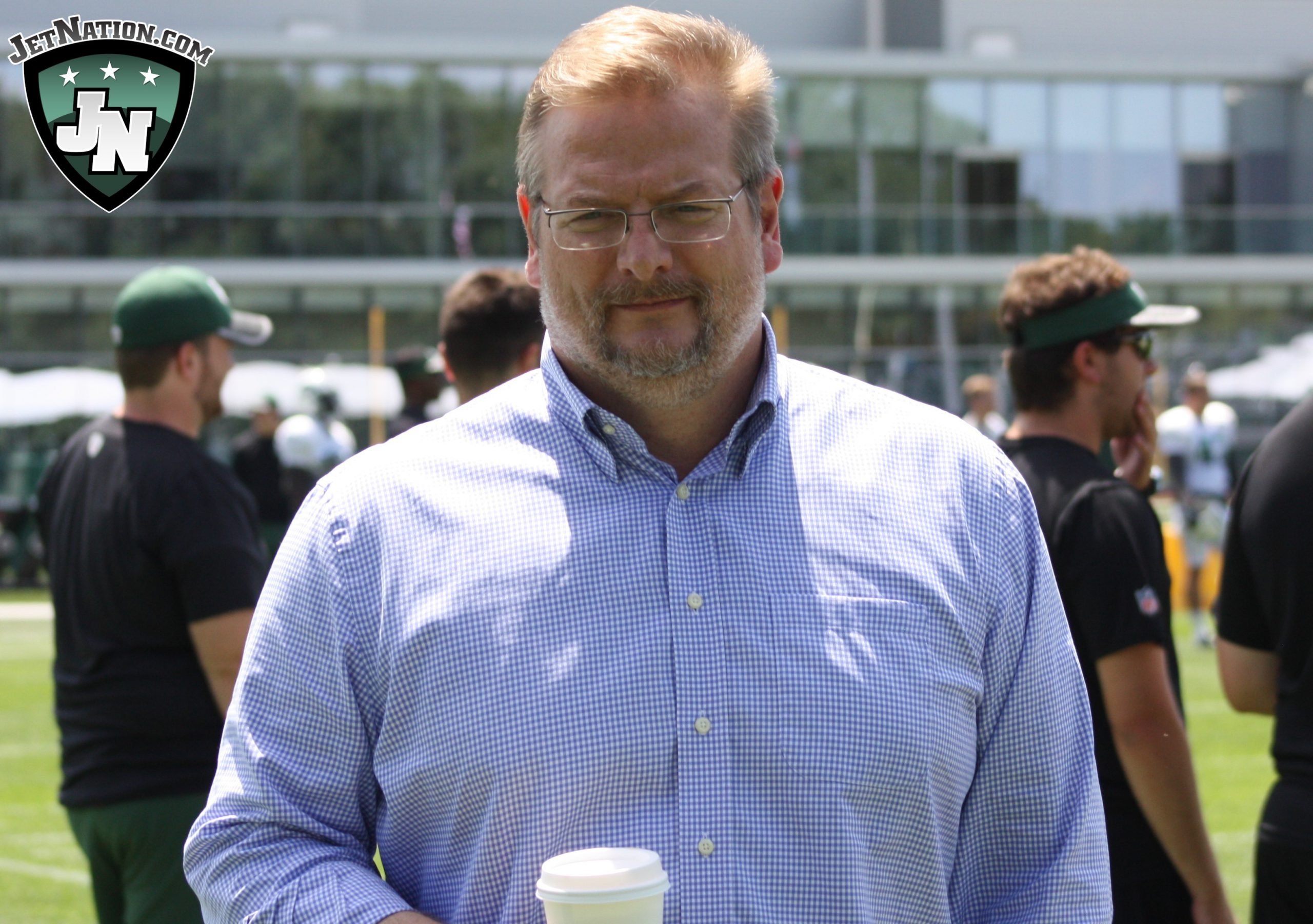 By Glenn Naughton
The Jets defense hasn't been doing a good enough job this year to force the opposition to punt as frequently as many expected, but the team's overall embarrassing performance en route to a 3-7 start had GM Mike Maccagnan doing his best Lac Edwards impersonation the other day, in a figurative sense of course.  It was one moderately encouraging cookie-cutter comment after another.
Peppered with questions by the team's beat reporters, Maccagnan was left with little choice other than to defer some inquiries to his head coach or to the future.  Decisions that would only be addressed during the off-season.
The biggest question facing the franchise right now is who will be under center when the Jets prepare to take on the New England Patriots at MetLife Stadium on November 27th, but Maccagnan had little to offer on the subject; "I would say first and foremost, Todd makes the final decision on who to play", said the second-year GM.
Jets Owner Woody Johnson has maintained the structure he put in place after firing former head coach Rex Ryan and GM John Idzik were sent packing.  Due to what was presumably in-fighting and finger-pointing in the past, Maccagnan and Bowles report to Johnson separately. Bowles does not work for Maccagnan, which if course limits his input.  This explains why Maccagnan may not be bluffing when he says he doesn't know who the team's starting quarterback is.
When it came to two of his biggest moves since arriving two years ago, Maccagnan expressed no regret and even had some encouraging words for some of the team's worst players.  "I have no regrets about bringing Ryan back" said Maccagnan about Ryan Fitzpatrick, arguably the NFL's worst starting quarterback.
Pressed to address the struggles of his grossly overpaid cornerback Darrelle Revis, Maccagnan said "We still think he's done some good things this season" and "there are glitches in his play".  Glitches indeed…similar to the glitches the Titanic experienced after it hit that iceberg.
Of course the issues of  pending free agent Geno Smith came and Maccagnan kicker, err…punted that can down the road.
Maccagnan on soon-to-be FA Geno Smith: We'll make that determination after the season #jets

— Kimberley A. Martin (@KMart_LI) November 16, 2016
Of course nobody expects Smith back next season, but as was the case with Fitzpatrick and Revis, Maccagnan has no interest in publicly trashing any of his players.
Given the opportunity to address star defensive end Muhammad Wilkerson's decision to skip meetings and practices, it was another topic to boot away.
Jets GM Mike Maccagnan declined to offer his take on Mo Wilkerson's recent disciplinary issues. The Jets gave him… https://t.co/lK2jqxbayS

— Rich Cimini (@RichCimini) November 16, 2016
His refusal to condemn Wilkerson is another comment that will be viewed as more of a shank than a spiral that died inside the opponent's ten yard line.  Maccagnan clearly had no interest in slighting any of his own guys, and as was the case last year, we'll have to wait until this off-season to find out exactly what he thinks of those players currently cashing checks that Woody Johnson is writing.
Videos
NY Jets Phase 3 OTAs, Expectations and a Minor Calf Tweak with Greg Renoff