Featured Editorials Home Slider
Like it or not, Jets Shold be in Evaluation Mode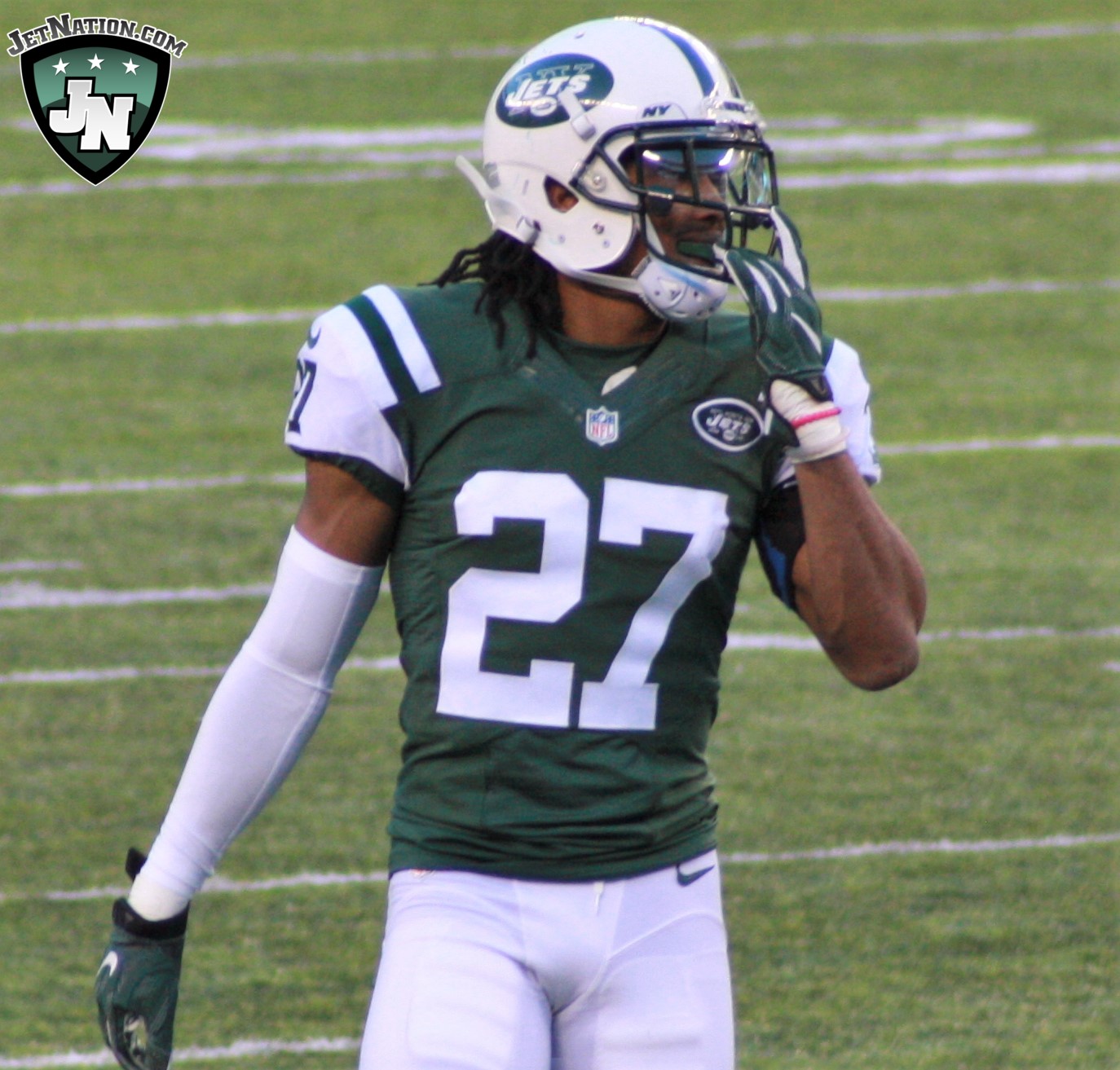 By Glenn Naughton
At the start of every NFL season, fans across the league have a similar prayer that they send up to the football gods.  In descending order, those prayers involve a Super Bowl trophy, or even an appearance,  a playoff appearance, or at the very least, for their team to remain competitive enough to play meaningful football as the season's final weeks approach.
As it turns out, the New York Jets will do none of the above.  Currently sitting at 3-7 heading in to the bye week, Jets fans are left with only a couple of options.
Look ahead to the draft
Identify quality young talent already in place that will be around to contribute for years to come
With plenty of time to look at the draft in the coming months, let's take a peek at some promising young Jets who are worth keeping an eye on as Gang Green plays out the six remaining games on the schedule.
WR Robby Anderson:
If not for the putrid quarterback play Jets fans have had to endure (yet again), Anderson would likely be in the conversation for offensive rookie of the year.  The speedy Temple product is routinely beating defensive backs deep down the field, only to have his quarterback, be it Ryan Fitzpatrick or Bryce Petty, misfire for a harmless incompletion.  For a young undrafted free agent, Anderson's ability to gain separation has been staggering.  If the Jets opt to stick with Petty at quarterback and decide to have him let it rip, Anderson could be in for a strong showing down the stretch.
DL Anthony Johnson:
Some will be surprised to see Johnson's name mentioned after appearing in just one game after he was snatched off of the Patriots practice squad.  However, the 6′ 2", 295 lb lineman has an impressive first step and found himself on Gang Green's starting goal-line defense last week against the Rams after only a few days with the club.  There were questions about Johnson's work ethic and consistency coming out of college, but the fact that he hung around for this long under Bill Belichick before the Jets grabbed him tells us there's a good chance he's turned the corner in terms of maturity and effort.
CB Darryl Roberts: 
A former Patriot like Johnson, Mike Maccagnan scooped Roberts up off the waiver wire and the corner has been the biggest surprise on the Jets roster.  He played sparingly early on but has been on the field for 49, 41 and 48 snaps respectively over the past three weeks.  Chosen in the 7th round of the 2015 NFL draft out of Marshall, Roberts is a good fit for Todd Bowles' scheme.  At 6′, 182 lb Roberts is physical and fast (4.38 40 time) and that has paid off thus far.  While the the Jets secondary has spent much of the season being abused by opposing receivers, Roberts' has hardly gotten a mention, and this year in particular, that's a good thing.
OG Brian Winters:
Not quite as inexperienced as those mentioned above, but Winters may be playing himself into a new contract with the Jets.  In his fourth season out of Kent State, Winters has improved from year to year since being drafted and has seemingly established himself as an above average player at this point.  According to PFF.com, Winters isn't exactly dominant, but does rank 25th out of 80 NFL guards in 2016.  Should he continue to show improvement as the season draws to a close, the Jets would be wise to lock up a young quality player who offers continuity on the O-line.  Unlike others on the list, with Winters, it's not a question as to whether or not he can play, but can he play well enough to justify a long-term extension?
OLB Lorenzo Mauldin:
Somewhat of a disappointment thus far, Mauldin struggled early this season and his playing time suffered as a result.  Consistently losing containment and missed tackles led to a three game stretch that saw the second-year player average just 12 defensive snaps per week. Since that time however, Mauldin has played over 80% of the team's snaps in three of four contests.  The non-stop motor and great work ethic are always present, but you can bet the Jets will be watching closely for better discipline and improved results.
ILB Darron Lee:
As the Jets first round draft choice this season (20th overall), Lee has flashed the skill set that convinced the Jets to take him in round one, but has also struggled at times in coverage and most recently, with injuries.  His closing speed has been evident several times throughout the season and his ability to stick with running backs and tight ends has been on display, but reminiscent of a young Kyle Wilson (sorry), he has struggled in locating the ball early enough to make a play.  All in all, Jets fans should be happy with the choice as Lee still has a lot to learn at the pro level.  With the bye week upon us, Lee should be 100% by the time the Jets take on the Patriots on November 27th.
QB's Bryce Petty and Christian Hackenberg:
There's really not a whole lot to say about the need to monitor the two young quarterbacks that hasn't been said already, but leaving them off of a list of young players to watch would be irresponsible.  Petty had a so-so showing in his first pro start last week against the Rams and stands a chance to be named the starter for the rest of the way.  Hackenberg is believed to be in a "don't play under any circumstances" red-shirt rookie season, but if the Jets brass isn't thrilled with what they see from Petty, might Hack get a look in the final game or two of the season?  It may not be as far-fetched as some have indicated.
Honorable Mention:
OLB Josh Martin- As much as the Jets have struggled to find a QB, they haven't done much better at finding a pass rusher off the edge.  Martin hasn't been a very productive pro, but he does possess very impressive speed for his size and deserves a chance to get some reps in obvious passing situations to see what he has to offer.
TE Austin Seferian-Jenkins- The 6′ 6" Jenkins was brought in after being waived by the Tampa Bay Buccaneers and was viewed as a possible answer at tight end.  This far he has been a complete non-factor since joining the team over a month ago which doesn't bode well. At this point, Brandon Bostick appears to be the better all-around player.  If Seferian-Jenkins can't find a way to get on the field with the Jets, he may not be long for the league.
The Jets may not be willing to say they're in full evaluation mode right now, but there's no reason why Jets fans shouldn't be doing just that between now and the team's final contest at home against the Bills on Jan 1st.
Videos
Aaron Rodgers Injury Fallout & Jets/Bills Recap