Hosting Patriots, Jets Look to Avoid MetLife Bloodbath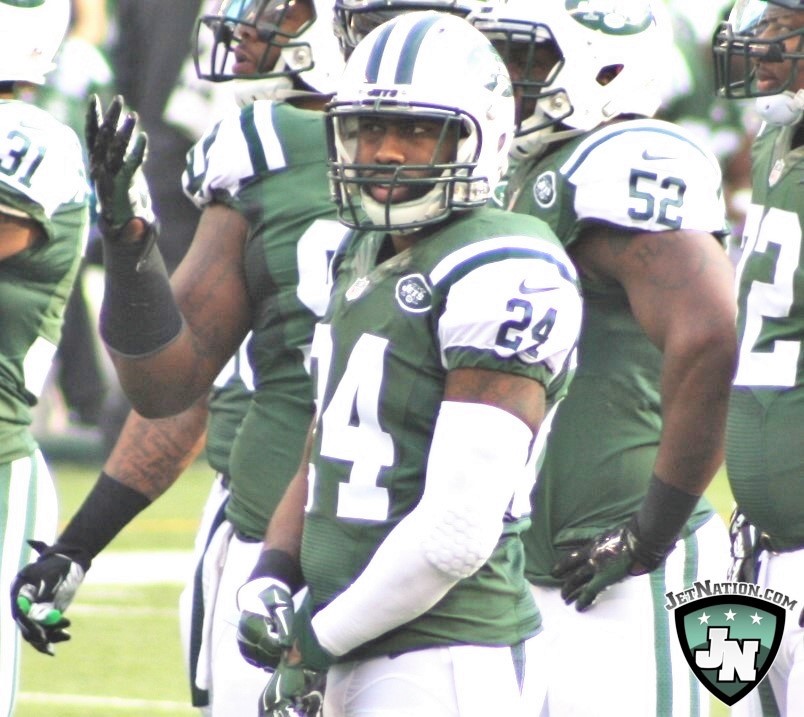 By Glenn Naughton
This one has all the makings of a post-holiday nightmare, folks.  The 3-7 New York Jets prepare to host the hated New England Patriots, who (I hope you're sitting down for this), currently sit atop the AFC East with a record of 8-2.
Patriots quarterback Tom Brady has missed a  pair of practices this week with what is being called a knee injury, and tight end Rob Gronkowski is expected to miss the game entirely.  Even still, there's not much the Jets are going to be able to do to keep pace with New England's high-scoring offense.
Despite what will likely be a long, forgettable day at MetLife, here are a few key match-ups to keep an eye on.
Tom Brady vs. Jets Secondary:  This is where the story of this game begins and ends.  Tom Brady is currently playing what some consider to the best football of his hall of fame career.  As we all know, Brady was put in time out for the first four games of the season by the NFL for his involvement in yet another cheating scandal, but as he did after the first time, Brady has returned with a vengeance.   Since his return, Brady is completing over 70% of his passes, while throwing 16 touchdowns to just 1 interception.
Meanwhile, the Jets secondary has been a complete disaster from the second the season started.  Brady and Patriots head coach Bill Belichick aren't exactly known for taking their foot off the gas when they take a big lead, so look for the Pats to throw it, throw it and throw it some more.
Ryan Fitzpatrick vs Bill Belichick:  In what was probably the most shocking development of the year last season, Ryan Fitzpatrick actually had a great deal of success in his two meetings against Belichick and the Pats.
In the head-to-head match-ups, Fitzpatrick threw 5 touchdowns to zero interceptions as Gang Green was a dropped Brandon Marshall touchdown away from beating the Patriots in both games. Fitzpatrick and the Jets had to settle for a split when their week 16 overtime victory had the Jets and their fans riding high.  What a difference a year makes, huh?
This season has been a completely different story for Fitzpatrick who, unlike Brady, has been playing the worst football of his career. Struggling on a regular basis to hit open receivers, Fitzpatrick has completed just 56% of his passes to go along with just 8 touchdown passes and an NFL leading 13 interceptions.
DL Leonard Williams vs. C David Andrews: Williams has been the only consistent performer for what was supposed to be the league's most dominant defensive line.  If the Jets have any hope of keeping this one close, they'll have to disrupt Tom Brady, and that would start with Williams.  The second-year player out of USC leads the team with six sacks.
His biggest challenge tomorrow will be finding a way to get to Brady who will likely be getting rid of the ball in well under 3-seconds, utilizing a short passing game that attacks the Jets underneath.
A tip of the cap to any Jets fans who plan on attending, as those who don't have the stomach will likely be selling off their tickets to watch from the comfort of their own homes, if at all.
Videos
NY Jets Phase 3 OTAs, Expectations and a Minor Calf Tweak with Greg Renoff