Featured Editorials Home Slider Jets Report Card
New York Jets Report Card: Week 12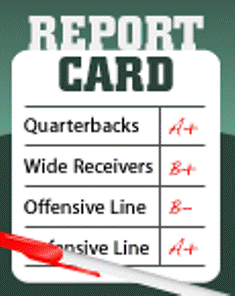 New York Jets Report Card
Week 12: New England Patriots @ New York Jets
11/27/16
Quarterback: C-

Fitzpatrick: 22/32, 269 yards, 2 TD, 0 INT, 1 fumble, 2 rushes for 1 yard
For a while there, Ryan looked like the Ryan of 2015. From then on, he played just bad enough to lose. With all the overthrows and the underthrows having been acknowledge, Fitzpatrick did give the Jets a 4th quarter lead – a lead that the defense couldn't hold on to. But when forced to play from behind, it was the same ol' story: a turnover ended the Jets day.
Running Backs: D

Forte: 13/27/0, 3 receptions for 23 yards
Powell: 8/36/0, 1 reception for 7 yards
The running game never got going, but what hurt the most was when CJ Spiller beat a linebacker deep and let the ball fall right through his arms. Ouch.
Wide Receivers/Tight Ends: C-

Enunwa: 5/109/1
B. Marshall: 6/67/1
Anderson: 2/34/0, 1 fumble
Bostick: 2/14/0
Seferian-Jenkins: 1/9/0
J. Marshall: 2/6/0
There was a Brandon Marshall sighting, and Quincy Enunwa's TD was impressive – reminiscent of 2010 Santonio Holmes playoff-level impressive. But Robby Anderson's fumble may very well have been the turning point in the game. It was 10-0 Jets when it happened, and the Patriots never looked back.
Offensive Line: C-

Both of the tackles need to be replaced by next season and that's assuming Nick Mangold is healthy. If he's not, they'll need a center, too.
Defensive Line: B+

Hey, we've got a good defensive line! But not so that you really noticed it or anything through the first 10 weeks of the season.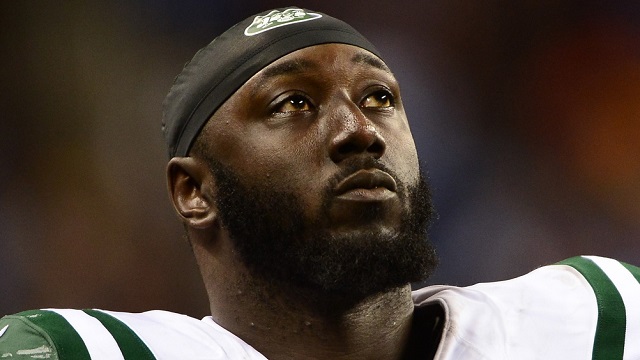 Linebackers: C

The Patriots had more success in the run game than one would expect and it was only a wounded Patriots TE corps that kept this unit from getting exposed.
Secondary: B+

286 yards and a TD is about as modest as a Tom Brady game gets lately. Daryl Roberts looked promising, if inconsistent.
Special Teams: D

I'll spare them this week, but the Special Teams unit is quickly on its way to earning a perpetual F for the season. It's difficult to think of a game in which they didn't cost the Jets points. Here though, it was a modest FG block – rather than the usual turnover resulting in a touchdown. So congratulations… I guess?
Coaching: D

When the Patriots spot you 10 points, you figure out a way. Or, in this case, you don't. With a 4th and ~4 in the 2nd half, Bowles could have played it conservative (as he usually does) and punted the football. Or he could have been aggressive and gone for the 1st, given the fact that, you know, his team was 3-7. Instead he attempted a 54 yard field goal and, predictably, it was blocked. It's as if this coach does his best to contradict my gut every time. The Jets haven't had timeout/clock management issues this severe since before Herm Edwards hired Dick Curl.
Videos
Aaron Rodgers Injury Fallout & Jets/Bills Recap