Featured Editorials Home Slider
Power Rankings: Jets Stand Pat After Loss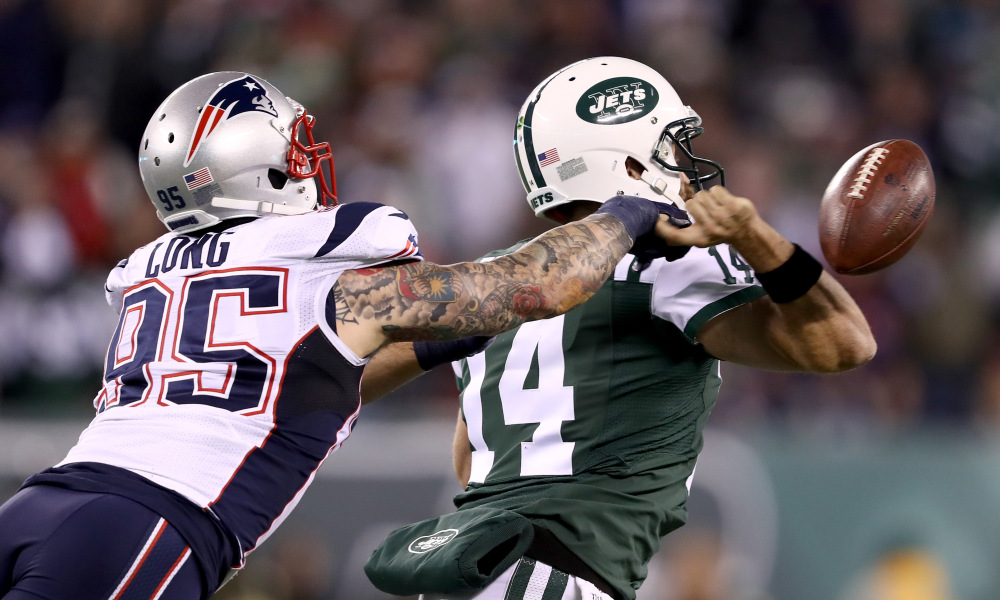 Ranking All 32 Teams Based on Week 12, and Previous Performances:
---
Dallas Cowboys (10-1)
Oakland Raiders (9-2)
New England Patriots (9-2)
Kansas City Chiefs (8-3)
New York Giants (8-3)
Atlanta Falcons (7-4)
Denver Broncos (7-4)
Seattle Seahawks (7-3-1)
Detroit Lions (7-4)
Washington Redskins (6-4-1)
Miami Dolphins (7-4)
Pittsburgh Steelers (6-5)
Baltimore Ravens (6-5)
Buffalo Bills (6-5)
Green Bay Packers (5-6)
Minnesota Vikings (6-5)
Tampa Bay Buccaneers (6-5)
San Diego Chargers (5-6)
Houston Texans (6-5)
Philadelphia Eagles (5-6)
New Orleans Saints (5-6)
Tennessee Titans (6-6)
Carolina Panthers (4-7)
Indianapolis Colts (5-6)
Arizona Cardinals (4-6-1)
Los Angeles Rams (4-7)
Cincinnati Bengals (3-7-1)

New York Jets (3-8)

Jacksonville Jaguars (2-9)

Chicago Bears (2-9)
San Francisco 49ers (1-10)
Cleveland Browns (0-12)
---
#28 New York Jets (3-8): The Jets played the New England Patriots close, as they usually do, but came up short due to a couple of costly mistakes. Robby Anderson fumbled the ball on a promising drive earlier in the game possibly costing the Jets some points, then with a chance to win the game Ryan Fitzpatrick fumbled the ball off a strip-sack by Patriots defensive end Chris Long. Fitzpatrick actually played a good game up until the last drive, when it mattered most. Unfortunately that's nothing new. Fitzpatrick will start again on Monday night against the Indianapolis Colts, meaning Petty will still have to wait. Todd Bowles did say "He's going to get a lot more experience as time goes on," possibly hinting at some playing time at the end of the season if the losing streak continues. Bowles is sticking with the short-term plan despite constant failure, we'll see if that changes if the Jets continue to lose.
Rankings Going into Previous Weeks:
Week 1: #10
Week 2: #13
Week 3: #9
Week 4: #17
Week 5: #21
Week 6: #27
Week 7: #30
Week 8: #28
Week 9: #26
Week 10: #28
Week 11: #29
Week 12: #28
Videos
Aaron Rodgers Injury Fallout & Jets/Bills Recap