Report: Revis Confidant Says Darrelle is Done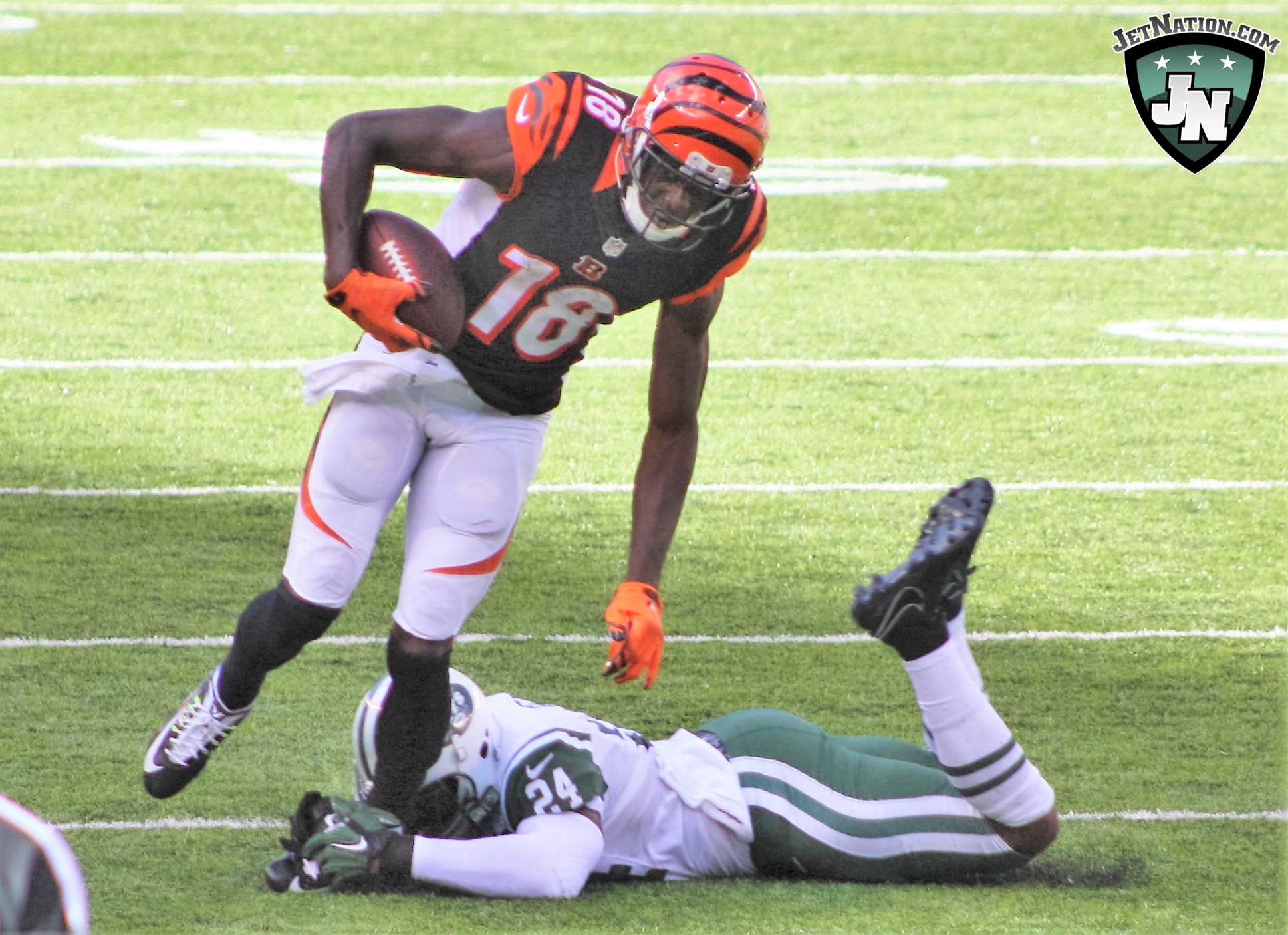 By Glenn Naughton
For much of the 2016 NFL season, many Jets fans and even casual observers have seen a noticeable lack of interest from Revis in his approach to bringing down opposing ball carriers.  Some have even wondered aloud if Revis' play has slipped as a result of Revis making "business decisions" instead of football decisions, and according to Manish Mehta of the New York Daily News, that's exactly the case.
Mehta claims in this piece that a confidant of Revis made some comments about the cornerback that will have Jets fans blood boiling.
"He's done," a Revis confidant told the Daily News. "If he had his way, he'd be done right now. He doesn't want to play anymore. He's made a lot of money."

While he can't say for certain what Revis is thinking, the Revis confidant put the cornerback's season this way: "He tanked it."
While Mehta often draws the ire of Jets fans with his almost always "anonymous sources", he has been right in the past regarding issues that are initially met with doubt.  Take for example, his trashing of Muhammad Wilkerson's lack of dedication just a couple of months ago, only to see Wilkerson benched soon thereafter for, you guessed it, a lack of dedication by way of skipping out on meetings and practices.
Anyone associated with the organization will likely deny the reports if and when they're confronted with the story, but what else are the going to do?  Woody Johnson, who has paid Revis a king's ransom throughout the course of his career must be beside himself.
Just a few days ago JetNation.com did this write up, saying it was time for the Jets to move on from Revis, but if Mehta is right, it seems Revis beat them to the punch.
What do you think of this latest development in the Jets/Revis saga?  Visit our forums here and let us know.
Videos
NY Jets Phase 3 OTAs, Expectations and a Minor Calf Tweak with Greg Renoff