Featured Editorials Home Slider
Bowles Acknowledges Fitz Flub, Won't Elaborate on Revis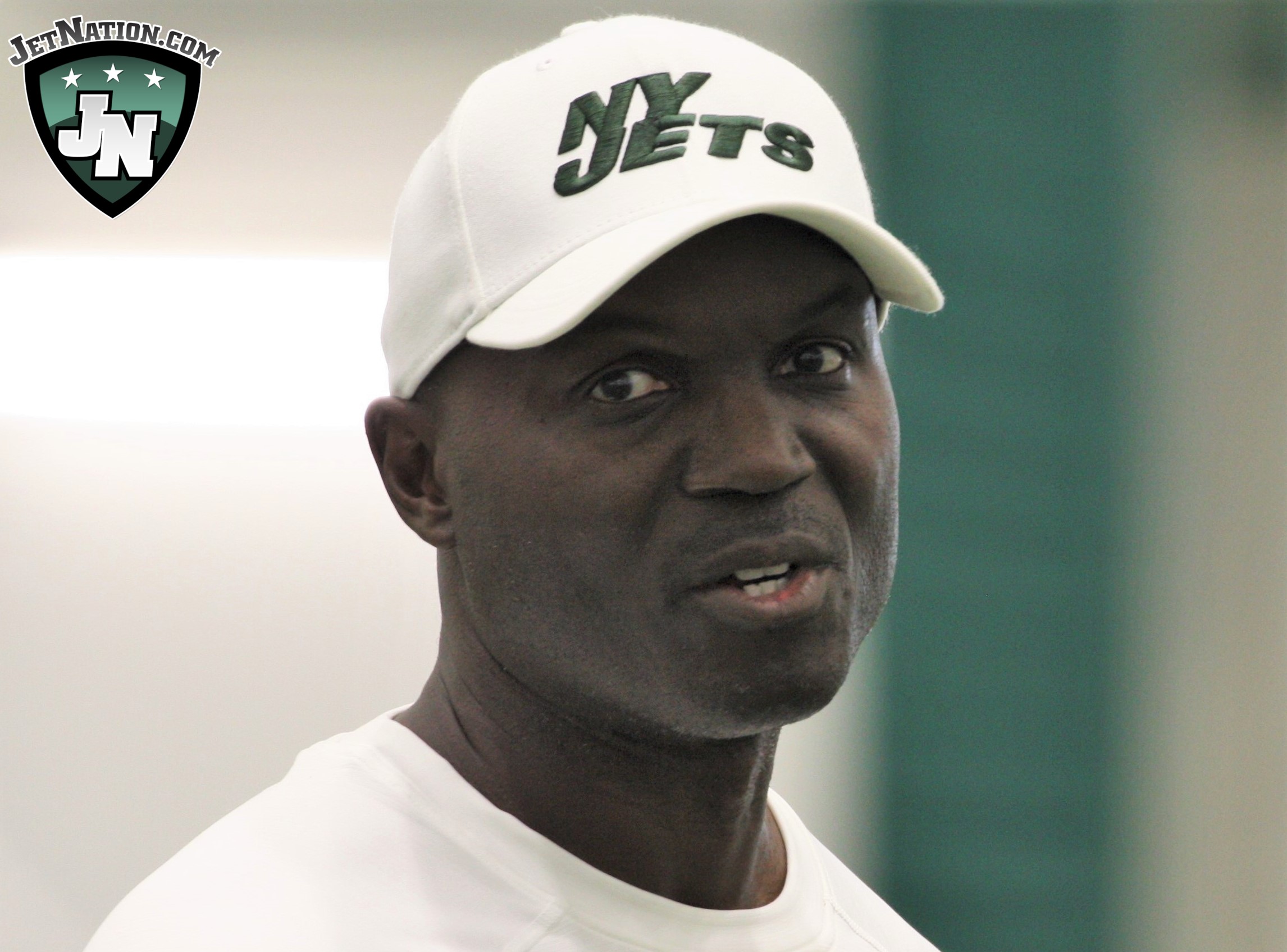 By Glenn Naughton
Jets fans will have to wait until next season to find out if head coach Todd Bowles has learned from past mistakes that were made during live action on game day, but when it comes  how he handles himself after the game (or the season) goes, we saw yesterday that he's already learned a valuable lesson.
Following yesterday's season-ending 30-10 victory over the Buffalo Bills, Bowles was asked to comment on the team's future plans for cornerback Darrelle Revis, but the coach didn't bite.
When a Jets beat writer asked Bowles about a conversation that took place between himself and Revis regarding a possible move from cornerback to safety if he were to stay with the team, Bowles was non-committal, and referenced the comments he made following last year's season finale that ultimately cost Gang Green some green backs as the reason why.
It was after the team's week 17 loss to the Buffalo Bills last season that Bowles anointed free agent-to be, Ryan Fitzpatrick, his starting quarterback for the 2016 season.  An announcement that gave the journeyman additional leverage in his upcoming contract negotiations.
The comments undoubtedly played a role in Fitzpatrick and his agents holding out for the "starter money" that he would eventually get. Even though his eventual $12 million pay-day is pittance for a starting quarterback, (the deal made him the second-lowest paid veteran starter in the NFL) the comments from Bowles never should have been made, and he made a point to bring it up as something he won't repeat in the future.
When asked about Revis, Bowles replied:
"I'm not going to discuss any player going in to 2017 thanks to you guys (Jets beat writers) when I said something about Fitz last year.  I have you guys to thank for that.  I won't be saying anything about any players heading in to 2017.  My second year as a head coach and I learned some things, so thank you guys".
The Jets have a big decision to make on Revis.  The former great is due to count for just over $15 million next season which is an ungodly amount of money for a player who didn't even play up to the level of a "vet minimum" type this year.  If there is any chance at all of Revis hanging around, a steep pay cut will be in order.
Given Revis' history and savvy, a move to safety would seemingly be the ideal solution for an aging cornerback who has lost a step.  Only problem there is that Revis hasn't only lost a step, but the desire to tackle.  How's that gonna' go over as a safety?
Bowles made a mistake in promising the starting job to Fitzpatrick last season and he did the right thing yesterday in refusing to discuss Revis' future with the Jets.
Handling the New York media may not be the type of growth fans were hoping to see from Bowles between his first and second season, so hopefully by training camp next year, the decisions on the sidelines show similar (or any) improvement.
Videos
Aaron Rodgers Injury Fallout & Jets/Bills Recap