Howsare, two Others Signed to Reserve/Future Contracts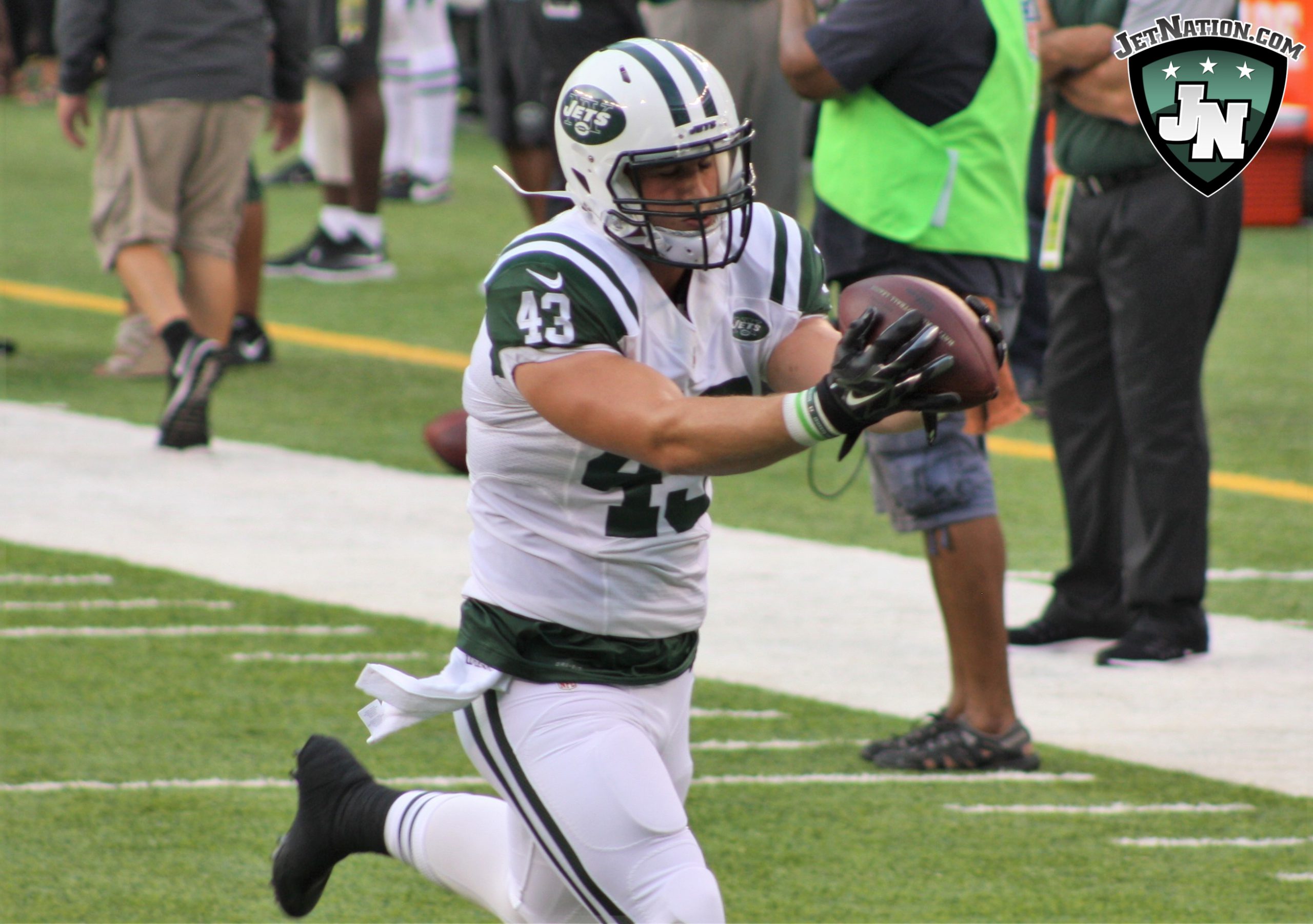 By Glenn Naughton
For those of you keeping track at home, the Jets have signed three more players to future/reserve contracts with former Jets fullback Julian Howsare leading the way.
The @nyjets sign three to Reserve/Future contracts
Story: https://t.co/SJLWaVFPJ7
Roster: https://t.co/XzXsTLQfQS

— NYJ Communications (@NYJetsPR) January 11, 2017
Howsare, an undrafted free agent out of Clarion University was a college linebacker who made the move to fullback during training camp two seasons ago.  After spending 2015 on the Jets practice squad, he opened some eyes by cracking the 53-man roster out of camp this season.  Howsare's stay was short-lived however, as waived after the season's first few weeks.
Also signing on are wide receivers Myles White and Deshon Foxx.
White, out of Louisiana Tech, spent six weeks on the Jets practice squad this season and has seen time with the Packers, Giants and Bucs over the past three seasons, posting 16 receptions for 154 yards and 1 touchdown.
Foxx, a  versatile former Seahawk who saw time at running back/receiver/kick returner/punt returner and posted a 4.47 40 time at his pro day, played his college ball at Connecticut.  In four seasons, Foxx finished with 73 catches for 983 yards and 3 touchdowns to go along with 40 carries for 277 yards  (6.9 YPC) and 1 touchdown.
On special teams, Foxx averaged 18.5 yards per kick return, and 8.1 yards per punt return.
Videos
Was Boomer Right to Blast Becton? Former Jets QB Sounds off Against Jets Tackle.