Bowles Interviews OC Candidate, Addresses Gailey Retirement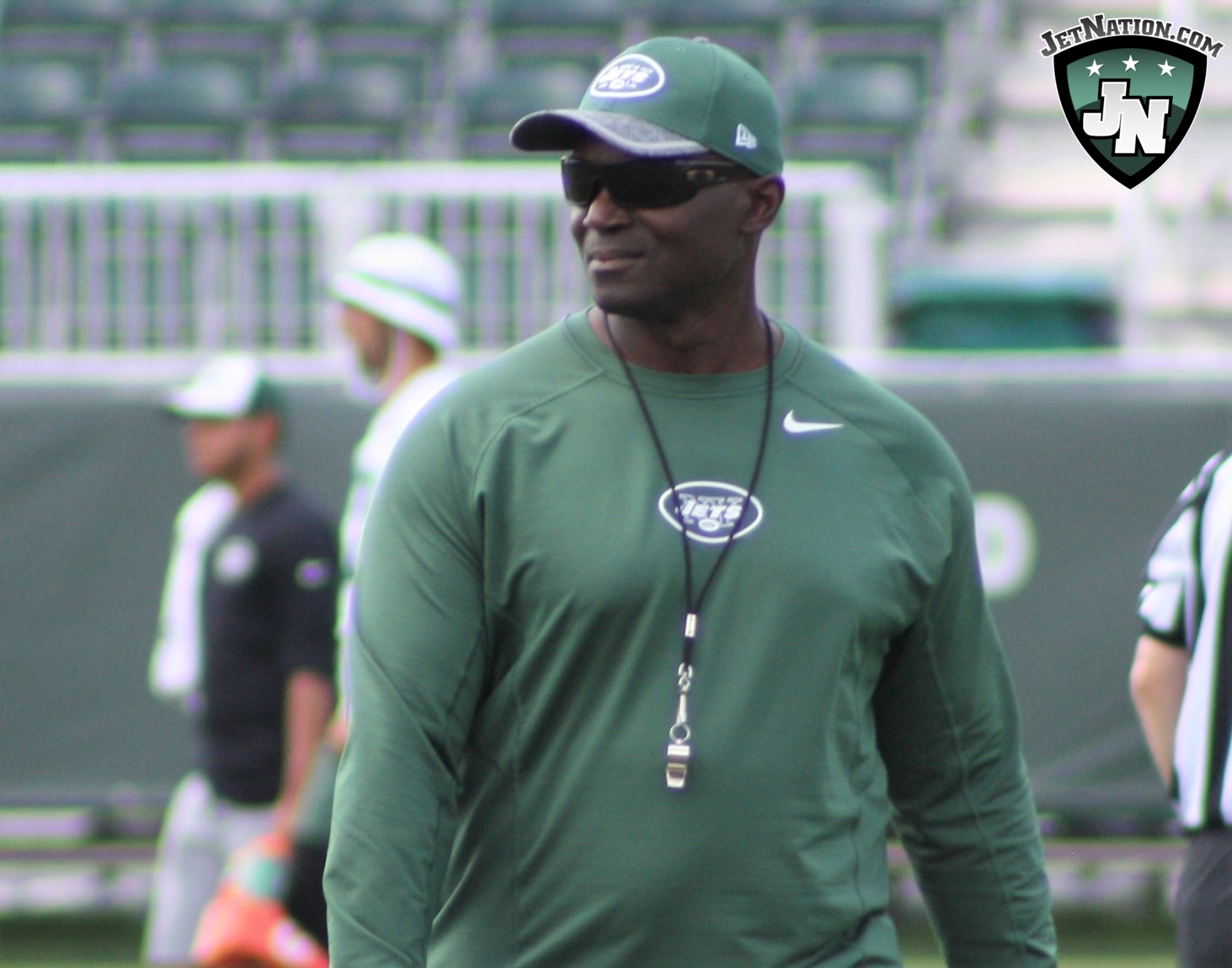 By Glenn Naughton
After nothing but radio silence from the New York Jets following the retirement of offensive coordinator Chan Gailey three weeks ago, New York Jets head coach Todd Bowles spoke with the media from Mobile, AL where he's attending senior bowl week.
Bowles made some contradictory statements regarding the time Gailey spent with the Jets, while coming off as cool and calm as it relates to the team's search for his replacement.
According to Darryl Slater of NJ advanced media, Bowles claimed he knew when he hired Gailey, that it was a position he was only going to fill for two seasons.
"I knew when I hired him he was doing two years," Bowles said. "We talked about it. He wanted to do two years, and that was that."
Later, however, Bowles contradicted himself according to Slater, saying Gailey "didn't say [it was] a possibility when I hired him [that he'd leave after 2016], It was just definitive after the first year."
Either way, Gailey is gone and Bowles is leading the search for his replacement.
After Bowles was snubbed by the Philadelphia Eagles in their effort to interview their quarterbacks coach, John DeFilippo, and an interview with Denver Broncos running backs coach Eric Studesville didn't produce any results, it's been mostly quiet on the coordinator front.
However, multiple outlets have reported that Bowles did in fact interview New Orleans Saints wide receivers coach John Morton who has never called plays at the pro level, but did so for three seasons at USC.
Source confirms Jets interviewed Saints WR coach John Morton for offensive coordinator opening, as @RichCimini reported #NYJ

— Brian Costello (@BrianCoz) January 24, 2017
Texans offensive coordinator George Godsey is also said to be on the Jets' radar, but there have been no reports of the team conducting or scheduling an interview as of yet.
When asked about how the search is progressing, Bowles simply said "I'm pretty sure where I'm going".  Where exactly that is?  We'll know soon enough.
Videos
Aaron Rodgers Injury Fallout & Jets/Bills Recap