Prepping for Trade Down, Jets Exploring Later Round 1 Options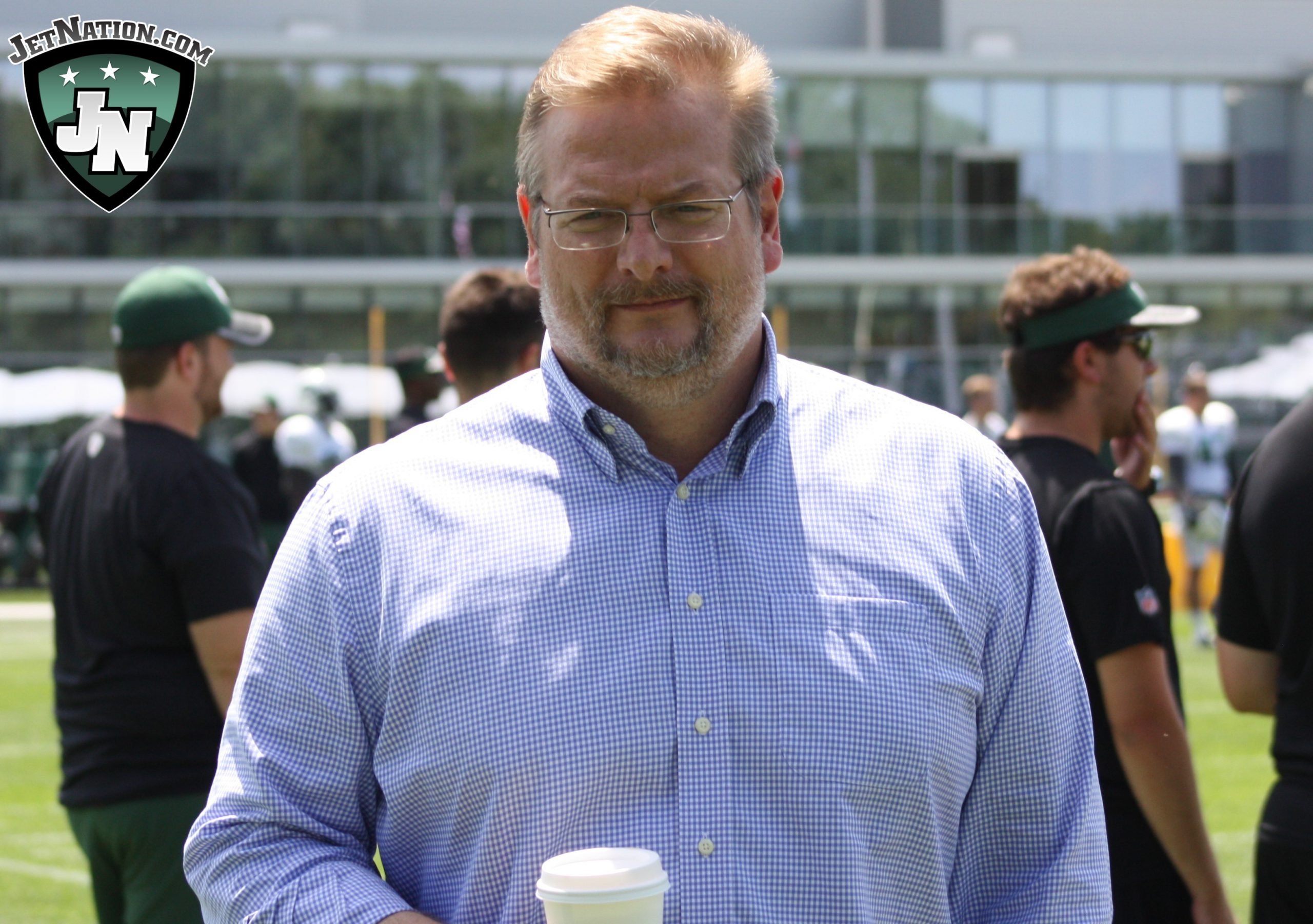 By Glenn Naughton
To say the Jets are hoping to trade out of the number 6 spot in this months upcoming NFL draft would hardly be breaking news as General Manager Mike Maccagnan has publicly voiced his desire to move down in round one to accumulate more picks.  In looking at some of the team's recent player visits, it appears the Jets are preparing for that possibility.
Yesterday, the team hosted Washington cornerback Kevin King, a player who currently carries a late round one grade according to CBSSports.com and Optimum Scouting's 2017 draft guide grades him as an 8/10, their mark for "great NFL skills" while PFF.com's player comp is Richard Sherman.
The Sherman comparison is fitting if you believe what one source told NFL.com about King, saying "I'm not 100 percent sure what you do with him because he's not a physical tackler, but he's almost too tall to be trusted against shifty receivers. Maybe a team like Seattle, which love those long, press corners. Or you might see a team try to make him a free safety." — West Coast regional scout for AFC team
Jets visiting with cornerback Kevin King Monday https://t.co/n4eeOTpB7a

— ProFootballTalk (@ProFootballTalk) April 3, 2017
King's height isn't what you're used to seeing in a cornerback as he checks in at 6′ 3", one reason why some see him as a better option to convert to safety.  His most eye-popping stat?  King allowed just one touchdown in his collegiate career, and none in his final 28 games.
Another player carrying a late first/early second round grade piqued the interest of Jets fans yesterday during an appearance on Sirius XM NFL radio in Missouri defensive end Charles Harris.  When asked which teams were looking at him most intently, Harris mentioned the Jets, saying "One team that's really been keeping tabs on me and checking in a lot is the Jets.  I got a good vibe from them".
We do know that Gang Green sent scouts to at least one Mizzou practice this past season, and that they also sent new linebackers coach Kevin Greene to the team's pro day in March.
Joey Porter, Jim Haslett, and HOF'er Kevin Greene in attendance at Mizzou Pro Day 🐯

— Cody Hendrickson® (@CoachCody_09) March 23, 2017
In regards to his potential as a pass-rusher, this is what CBS Sports had to say:
IN OUR VIEW: A lack of production early in the 2016 season left Harris being unfairly criticized by some but his talent did not just simply disappear. While perhaps lacking elite length and fluidity, Harris is a proven pass rusher with the initial quickness and complementary moves to extend Missouri's impressive NFL pipeline, projecting as an immediate impact threat off the edge
Two of the Jets biggest needs, cornerback and pass-rusher, both meeting with the team weeks before the draft.  It's entirely possible that these are visits to scout a pair of players who  may fall to the Jets in the second round, but there are also those who see both players being off the board before the Jets get a shot at them with their second pick.
Jets fans have been spending a lot of time looking at players who the team may take at number 6, but maybe it's time to start looking at the back-end of round one, because the Jets certainly are.
Videos
NY Jets Phase 3 OTAs, Expectations and a Minor Calf Tweak with Greg Renoff