Hooker Among Jets Pre-Draft Visits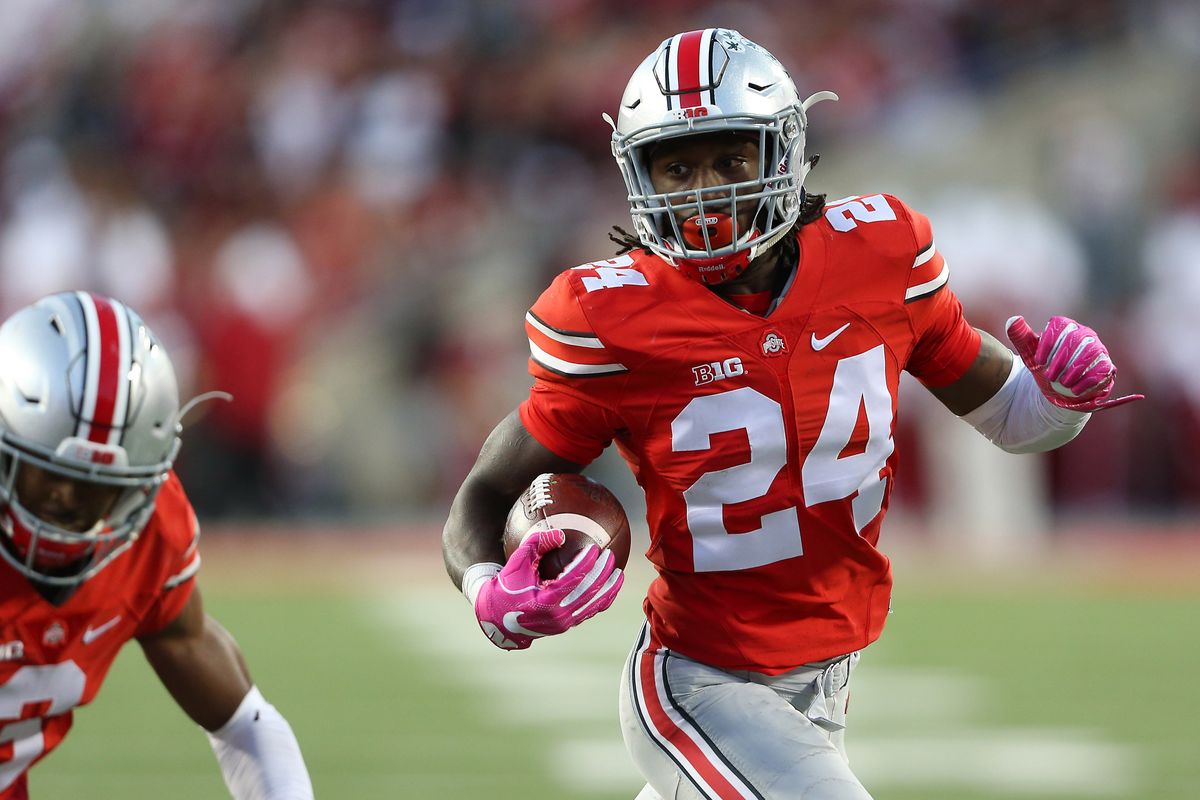 By Glenn Naughton
Take a look around the web at the plethora of mock drafts available and you'll see the Jets frequently linked to an immensely talented player who seems to be diving onlookers in their assessment of what he'll bring to the table at the pro level.
Malik Hooker is one of the more polarizing players in this years draft among Jets fans who are concerned over his being a "one year wonder" having played only one full season at Ohio State, coupled with the fact that he recently had surgery to repair a torn labrum and a hernia, a pair of injuries that he played through last season.
As far as the Gang Green faithful are concerned, the fact that their top pick could be defense once again isn't all that intriguing.
Pretty impressive Hooker played through those injuries against Michigan and Clemson and still looked like a top 10 player.

— Matt Miller (@nfldraftscout) February 1, 2017
However, there are plenty of onlookers who still view the Ohio State product as the top choice for Gang Green with the sixth overall pick despite the injuries.   Why so many are willing to look the other way regarding Hooker's durability?  Simple…his on-field play has already been compared to one future Hall-of-Famer who the Jets missed out on years ago in Ed Reed, and those comparisons have been validated by somebody who would know as well as anyone.
Current Ohio State defensive coordinator Greg Schiano was also on the same Miami Hurricanes staff that developed Reed, whom the Jets passed up on in favor of linebacker Bryan Thomas in the 2002 NFL draft, says that what makes Hooker a top prospect, his range, is comparable to Reed in an interview with Fox sports.
"Range is the biggest comparison," Schiano told FOX Sports Monday. "And when he has the ball in his hands. Remember when Ed got the ball? Whoo. If he didn't score, you were disappointed. Same thing with this kid."
Hooker's range was evident and on full display in 2016.  In his 13 games this season, Hooker had an eye-popping 7 interceptions, three of which he took back the other way for touchdowns.
While Hooker may be the most dynamic defensive back in this year's class, he does have the aforementioned injury concerns and is far from the perfect player on the field.  When he's not patrolling center field and making life miserable for quarterbacks, Hooker isn't exactly stellar against the run.
He's often accused of arm-tackling and an unwillingness to "stick his face in the fan", but just how much of that can be attributed to the injuries he was playing with is unknown.
Even if he's not a top-flight tackler, Hooker has the type of talent that the Jets may not want to pass up on.  They did it with Reed.  Will history repeat itself this time around?
Videos
Aaron Rodgers Injury Fallout & Jets/Bills Recap