Jets Giving Khiry Robinson Another Shot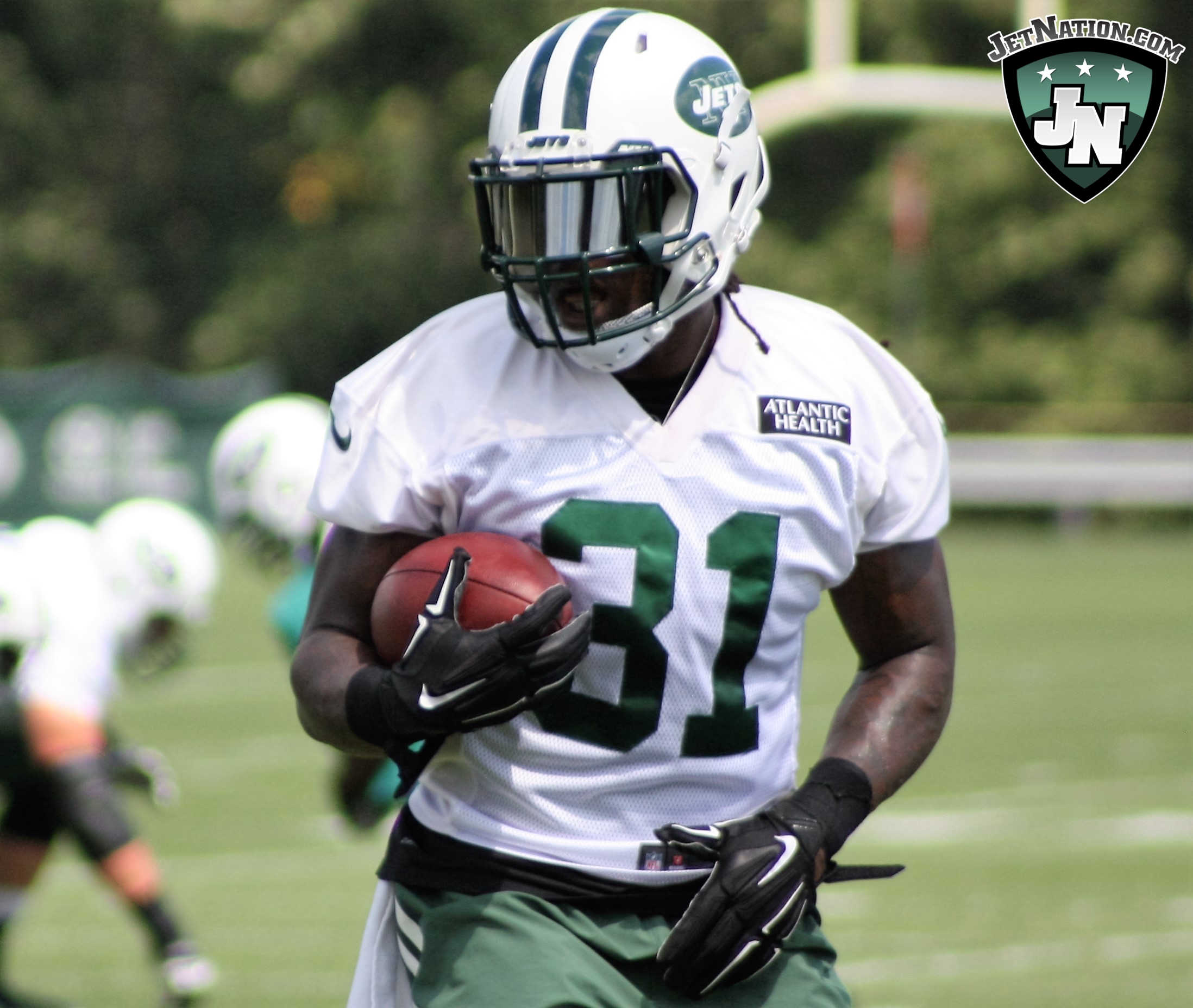 By Glenn Naughton
Jets rookie mini-camp officially got under way this week, and while that usually means a group of young men and a few veterans looking to catch a break, there's one player looking to try to stop catching them.
Running back Khiry Robinson has had what can only be considered some of the worst luck on an NFL field over the past couple of seasons.  The Jets have invited him to camp to "see where he is" physically, according to head coach Todd Bowles.
Bowles on RB Khiry Robinson being a tryout: "Wanted to see where he is physically…We're just kicking all the tires & seeing where he is."

— New York Jets (@nyjets) May 5, 2017
After breaking his leg as a member of the Saints in 2015, Robinson hit free agency and signed with the Jets before breaking the leg once again in the final pre-season game of 2016, his first live action since the previous break.  He would spend the bulk of the season recovering before appearing in a week 15 game against the New England Patriots, and you guessed it…breaking his leg.
Averaging a broken leg per game over a three game stretch means one of two things, 1) You're not built for the NFL or, 2) You've got some of the worst luck fans have seen among pro athletes.  Robinson, it seems, believes it's the latter of the two.
I love being doubted and Slept on … 3 2 1…ACTION!!!

— Khiry Robinson (@_numberthreeRB) May 5, 2017
@RichCimini Can't wait to see look on all y'all faces first td

— Khiry Robinson (@_numberthreeRB) May 5, 2017
If healthy, Robinson has a very real opportunity to make a roster that has only one other option as a power running back in Brandon Wilds, who saw very limited action in 2016 (10 carries, 27 yards).  The 6′ 1" 220 lb Wilds was on the Jets practice squad for the majority of the season before getting a few spot carries down the stretch.
Videos
Was Boomer Right to Blast Becton? Former Jets QB Sounds off Against Jets Tackle.