Featured Editorials Home Slider
Can Jets' Richardson Play Himself in to Long-Term Deal?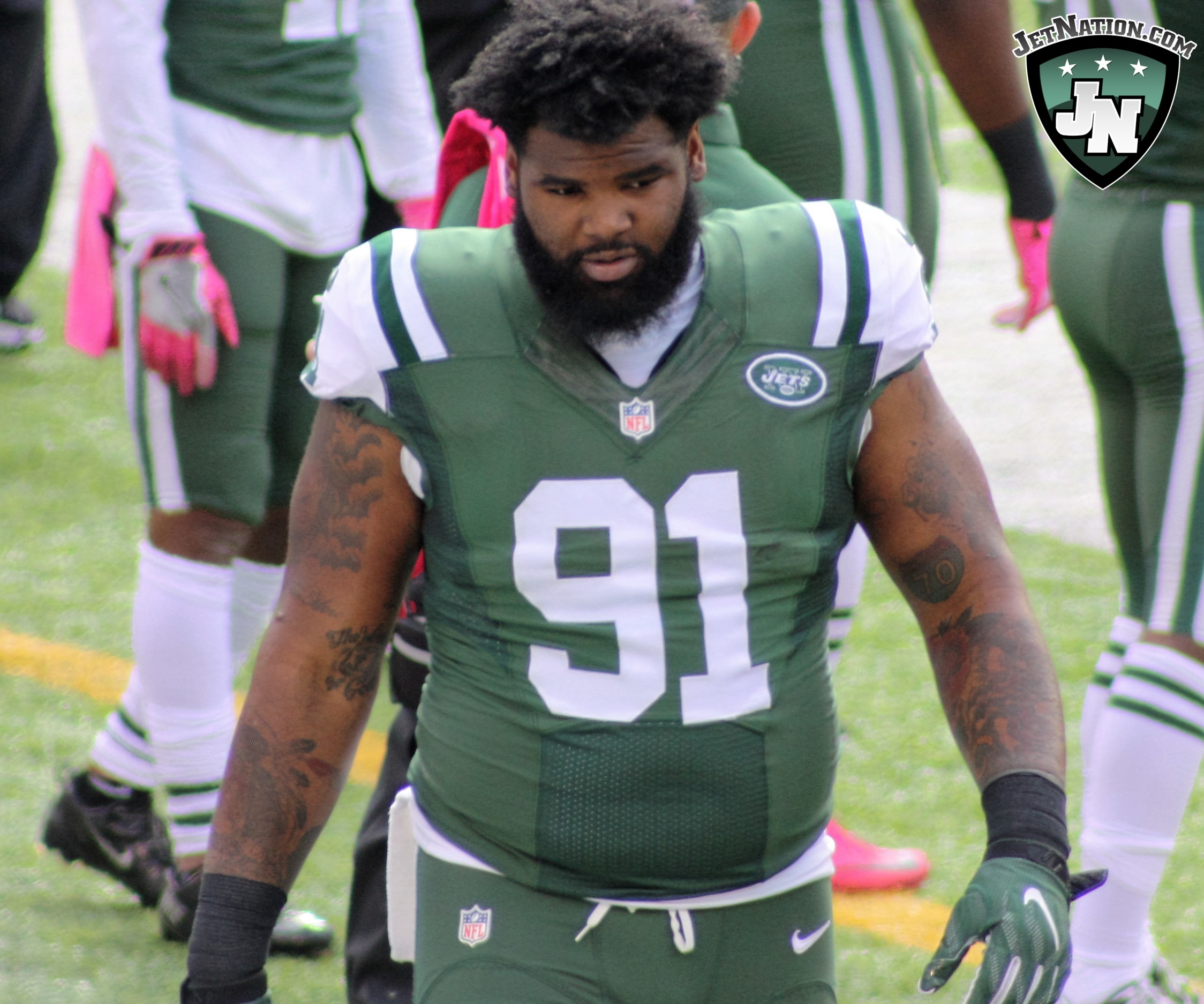 By Glenn Naughton
Could Jets defensive lineman Sheldon Richardson end up staying in Green and White beyond the 2017 season?
Given the fact that there have been rumors claiming the team has made an effort to trade him on multiple occasions it's hard to envision, but is too early to rule it out?
Just a few short years ago, Richardson appeared to be on the brink of stardom with the Jets.  He garnered defensive rookie of the year honors at the conclusion of the 2013 season and followed that up with a dominant sophomore campaign, racking up 8.5 sacks.  In his first two pro seasons, Richardson had  a total of 84 solo tackles and 11.5 sacks in 32 games.  Since then, suspensions and injuries have limited him to 26 games in which he has produced 58 tackles and just 6.5 sacks.
It's not just a quick glance at the box scores either.  Any casual observer would be able to tell you that Richardson was a force in his first two seasons.  He was often spotted in opposing backfields, making life miserable for anyone who got in his way. Now, under head coach Todd Bowles, you may find yourself checking the Jets inactives list at half time to see if Richardson is in fact suited up on some Sundays.
The potential issue the Jets could face at season's end is what to do if Richardson plays at a consistently high level in 2017 and keeps his nose clean.
If that were to happen, the Jets would be faced with the possibility of losing an extremely talented player whose poor conduct would be a distant memory, in exchange for absolutely nothing.  A poor miscalculation by GM Mike Maccagnan if rumors of a second round draft pick being offered to the Jets for Richardson last year at the trade deadline are true.
There has been some talk among Jets fans who feel Richardson could fetch the Jets a third round compensatory pick as Damon Harrison did this season, but that's highly improbable as the Jets are likely to spend big in free agency with roughly $70 million in cap space.  Multiple big splash signings would wipe out a potential comp pick for Richardson.
It sounds like there's a good chance Maccagnan mishandled the Richardson situaiton last year if he did in fact pass up a chance to deal him.  Will a big season from the former Missouri product entice him to pony up a portion of that $70 million to keep Richardson in-house, or would Maccagnan let him walk out the door, getting nothing in return?
Videos
Aaron Rodgers Injury Fallout & Jets/Bills Recap