Featured Editorials Home Slider
Will Jets Have Right Answers for Plethora of Questions in 2017?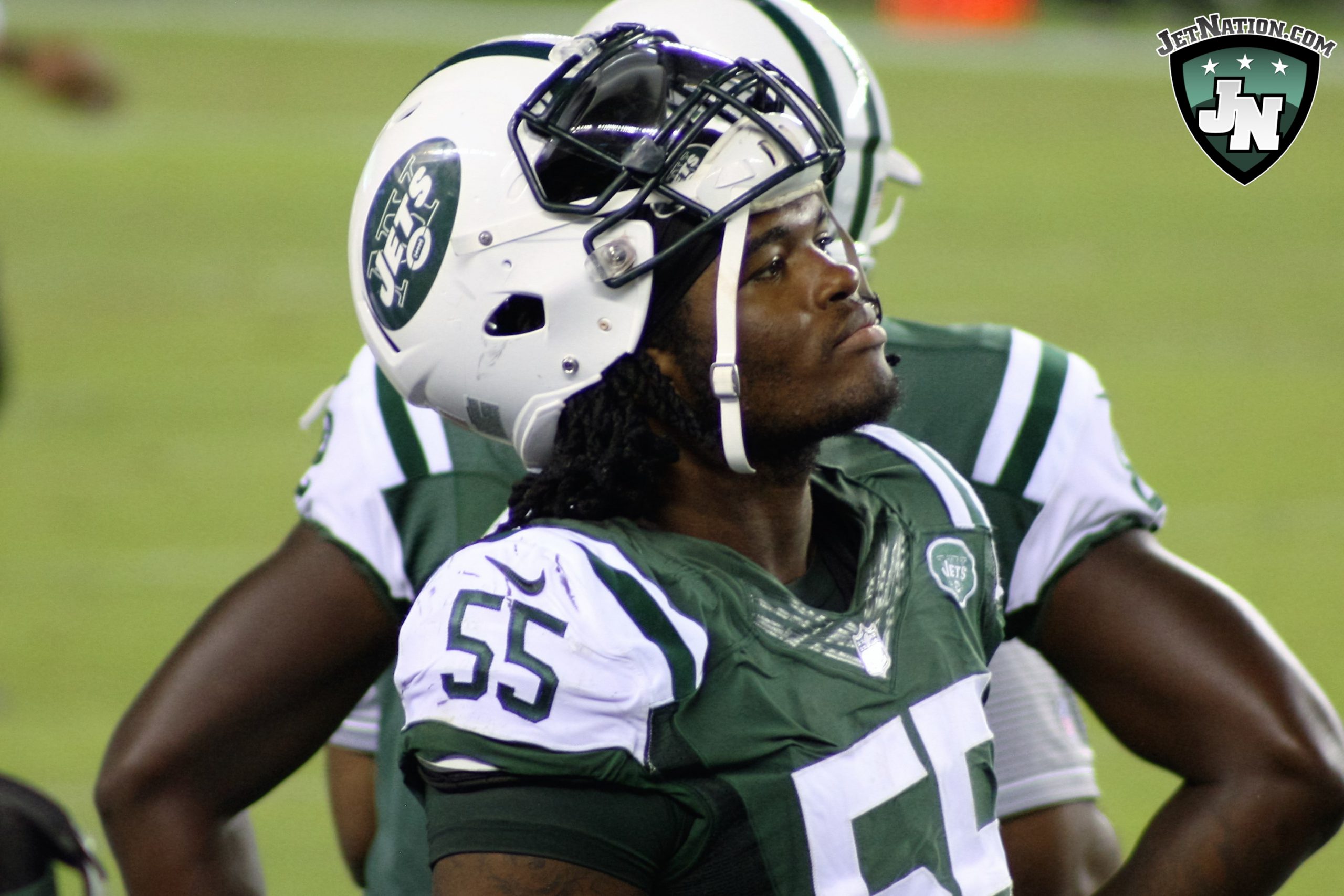 By Glenn Naughton
Rookie camp is behind us and the Jets are getting ready to begin OTA's before starting training in just a couple of months.  As one would expect, coming off of just five wins in 2016, there will be plenty of questions for GM Mike Maccagnan and head coach Todd Bowles to answer as the season approaches.  JetNation takes a look at some of the high and low profile concerns.
Is the quarterback of the future on their current roster?
Let's get the low-hanging fruit out of the way right off the bat.  The Jets will go in to camp with Josh McCown, Christian Hackenberg and Bryce Petty listed as their quarterbacks.  McCown has played well for stretches over the past three seasons but he's not the future.  Hackenberg looked atrocious in the preseason last year and Petty flashed some ability in his late-season audition, but the bad far outweighed the good.
Barring an unforeseen "eureka" moment for Hackenberg or Petty, can either of these two realistically do enough to justify GM Mike Maccagnan passing on one of the elite QB prospects coming out next season?  Hopefully not. John Idzik passed on the likes of Derek Carr and Teddy Bridgewater because Geno Smith had a good month during the previous season.  Maccagnan can't afford to make that same mistake.
Which Muhammad Wilkerson will they get?
This is a huge year for Wilkerson.  Previously viewed as one of the team's cornerstone players due to his perceived work ethic and production, Wilkerson suffered a huge setback in both areas last year after cashing in on a $17 million per year deal.
The star defensive end was suspended for one quarter by head coach Todd Bowles for showing up late or not at all to meetings and practice.  Once the news became pubic, fans were outraged, and Wilkerson didn't help his cause by going from 12 sacks in 2015 to 4.5 in 2016.
Now Wilkerson gets the chance to show if his laid back on-field approach and lack of production was due to his recovery from a broken leg in 2016 or if he's just a guy who is no longer willing to put his body on the line following a big pay-day.  If it's the former, the Jets are in trouble.  If it's the latter, it will bode well for the Jets defense moving forward.
Will the O-line maximize their potential?
Despite countless claims from pundits and doomsday fans who say this roster is without any talent, it was clear last season that the Jets are set at both guard positions with James Carpenter and Brian Winters forming an excellent tandem.
Mike Maccagnan went out and signed left tackle Kelvin Beachum whom the Jets also targeted last offseason before he went to the Jacksonville Jaguars.  Beachum struggled with the Jaguars before being let go.  If Beachum's struggles were due to his coming back from a torn ACL, or was he overrated in Pittsburgh?
Second year tackle Brandon Shell was extremely impressive in a few late season starts in 2016 as he earned PFF's top pass blocking grade from weeks 15-17.  Shell should be able to win the starting job at right tackle if he continues to build on his impressive rookie season.
It's been a long time since Jets OT Brandon Shell has allowed a sack… pic.twitter.com/ywjwiRDiFc

— Pro Football Focus (@PFF) May 14, 2017
That leaves center Wesley Johnson as the final piece of the five-man puzzle up front.  Johnson was far from dominant but easily serviceable in 2016.  Should Beachum return to 2015 form and Shell continue trending upward, all of a sudden, a unit that has already been written by some will have a few folks eating crow.
If QB's struggle, how will it impact receivers' development?
As we recently pointed out, the Jets are currently carrying 21 WR's and TE's on their roster, many of whom have tremendous upside (Quincy Enunwa, Robby Anderson, ArDarius Stewart, Jordan Leggett, Charone Peake to name a few).  How will they perform if the QB's don't come around, and how fairly can they be graded if the offense struggles?
There were countless situations last season that saw Jets receivers running wide open but Petty and/or Ryan Fitzpatrick couldn't deliver the ball on target.  Nobody in their right mind puts that on the receivers, but there are some aspects of their game that we won't get to see if they spend too much time chasing errant passes.
Will a pass rusher finally emerge?
It's been a decade since the Jets traded John Abraham to the Atlanta Falcons, and they haven't had a player who posed a consistent threat to get to the quarterback ever since.
While there are high hopes for Lorenzo Mauldin and Jarvis Jenkins to become that presence, it's unlikely given their lack of explosion off the line.  The team selected small school standout Dylan Donahue out of West Georgia in the fifth round of this year's draft as a project for linebackers coach Kevin Greene to work with, but he has his shortcomings.
One name to keep an eye on as a dark horse is linebacker Corey Lemonier.  He hasn't received much press this offseason, but on film he looks to have a quick first step and has a high motor.  Working with Greene could pay more immediate dividends for Lemonier than Donahue.
Will Todd Bowles play the kids over long-tenured vets?
Perhaps the most frustrating aspect of last season was that head coach Todd Bowles, despite the team being out of the playoff hunt by mid-season, stuck with under-performing veterans for too long without giving some of the team's young players as lengthy of an audition as they could or should have had.
Brandon Shell wasn't put in at right tackle until week 15 and showed over those final three games that he was at least as good as, if not better than the players starting ahead of him all season.  Cornerback Juston Burris also played well at times at cornerback, and was easily good enough to have garnered some earlier looks based on how poorly the secondary had played.
If the wheels come off early once again, will Bowles have it in him to sit a veteran like David Harris to get a long look at any young inside linebacker who could be a part of the team's future?  What about running back Matt Forte?  If he takes another step back, will Elijah McGuire see significant carries?
With the franchise in the hands of Bowles and Maccagnan, these are just a few things questions Jets fans should be asking, and it shouldn't be too long before the answers start coming in.
Videos
NY Jets Phase 3 OTAs, Expectations and a Minor Calf Tweak with Greg Renoff