JetNation Tuesday Tidbits, 5/30/17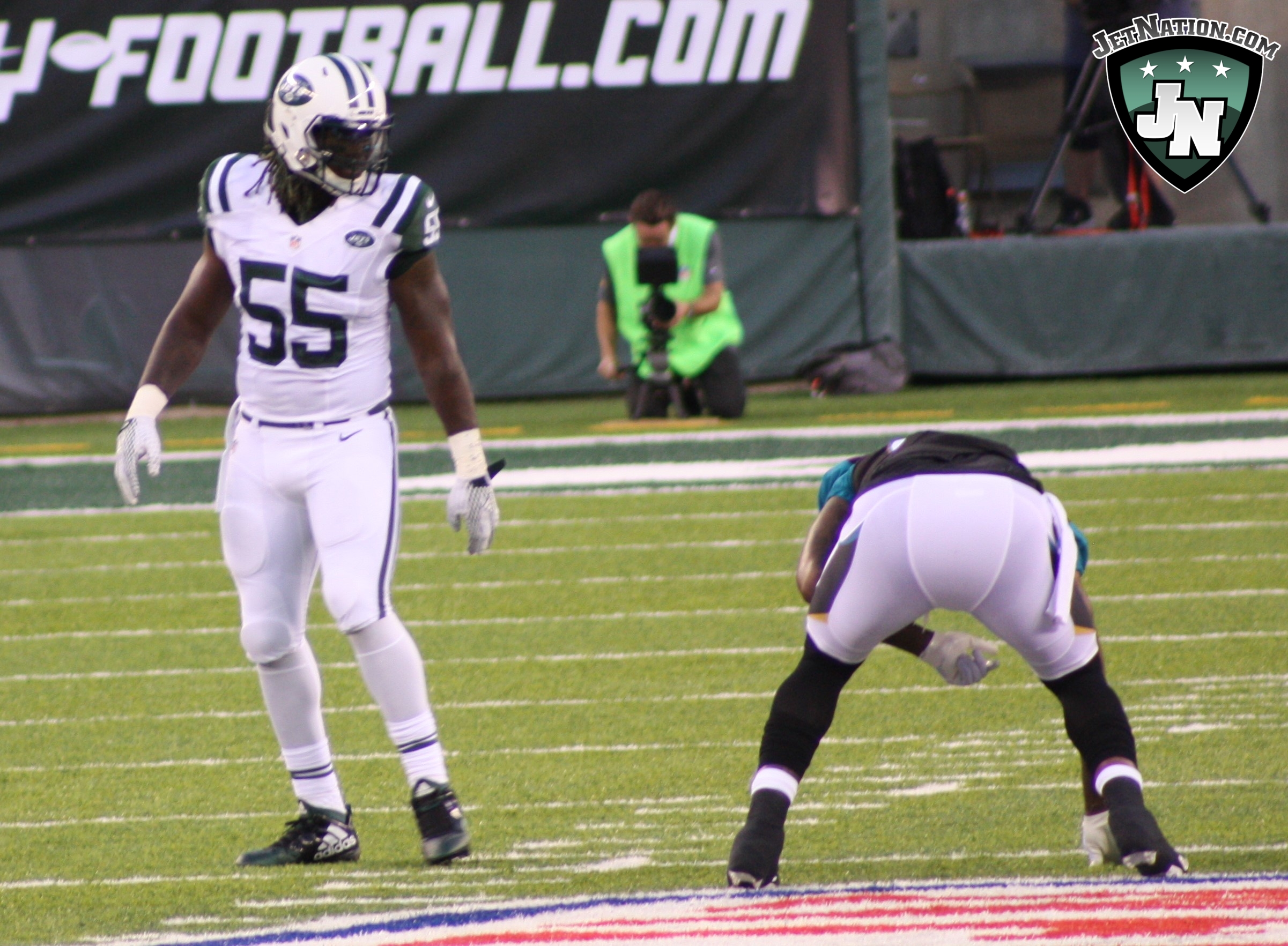 By Glenn Naughton
A few random thoughts, news items and links to previous articles surrounding the Jets as one set of OTA's shuts down and training camp is just a couple of months away.
Speaking of Jones, GM Mike Maccagnan chose to pass on a cornerback early with a supremely talented class this year. That was somewhat reminiscent of John Idzik passing on so many talented wide receivers in 2014 when it was one of the team's top needs.  Did Maccagnan pull an Idzik?
He's a long shot to make the roster with the addition of running back Elijah McGuire, but in their search for a return man, don't overlook second year running back Romar Morris, an undrafted free agent out of North Carolina who spent last season on IR.  The 5′ 10" 190 lb Morris reportedly ran a 4.36 40 at his pro day last season and averaged 22.1 yards per return as a kick returner at NC.  He also posted a respectable 4.8 YPC in the run game.
The addition of offensive lineman Alex Balducci earlier this offseason is a curious move.  Having played defensive tackle in college, Balducci was moved to the O-line by Chip Kelly.  As a pro, Balducci has played a total of 3 snaps on the offensive line.  He must have looked pretty impressive in those 3 snaps to get claimed by the Jets.
In a press conference with reporters following OTA's, defensive coordinator said that in retrospect, the team should have given cornerback Juston Burris more playing time last season.  The admission was one that riled up some fans, but here's to hoping this staff is starting to realize that giving young players some reps over under-performing veterans isn't a bad thing.
The Jets will resume OTA's today.   For a full rundown on all remaining OTA and mandatory camp dates, click here.
Videos
New York Jets OTA Presser Takeaways, Aaron Rodgers' Impact and Summer Delusion