Featured Editorials Home Slider NY Jets Training Camp
Plenty of Jets Storylines as Minicamp Approaces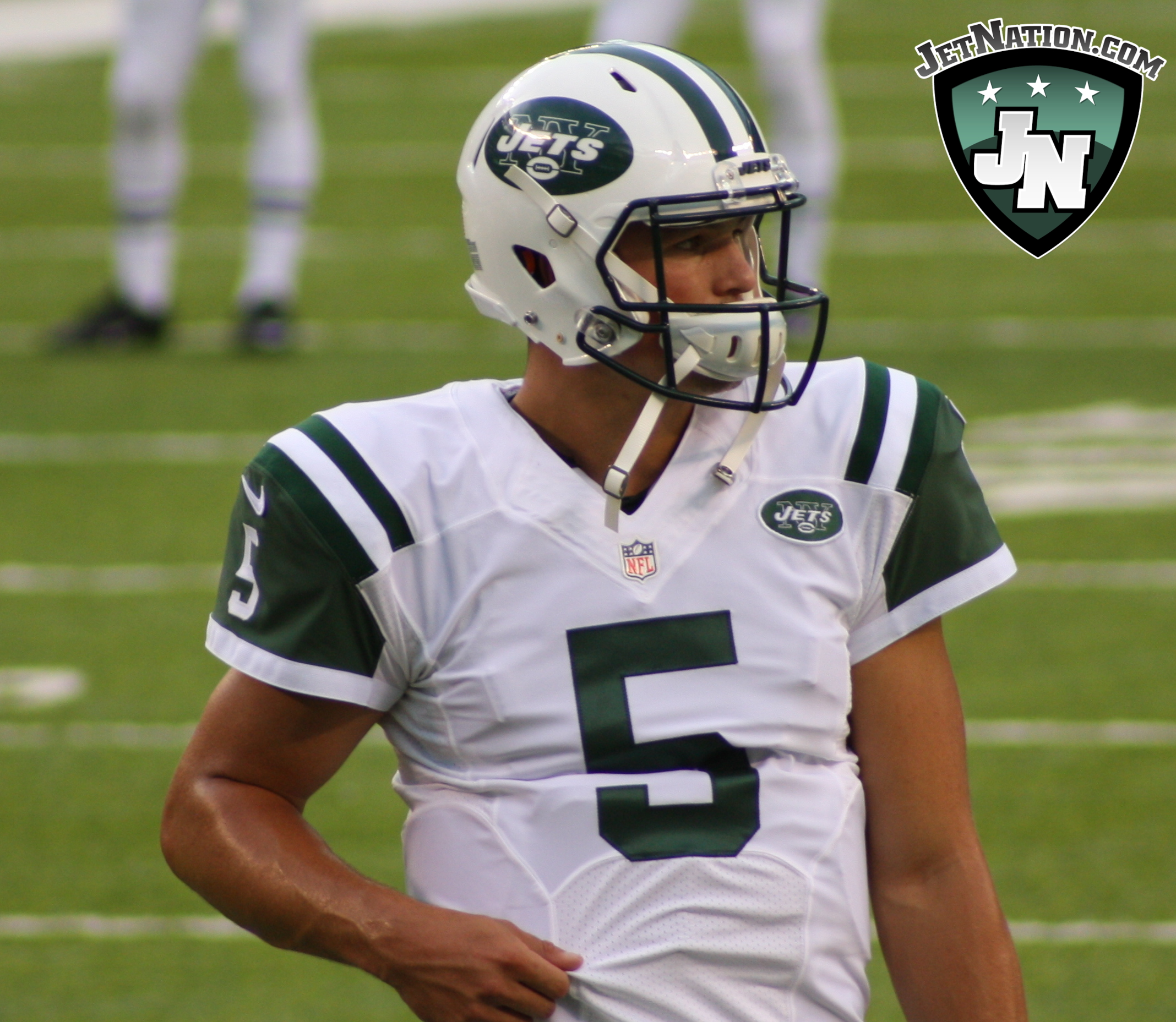 By Glenn Naughton
With OTA's over and done with, the volunteer portion of the Jets offseason comes to a close as mandatory minicamp gets set to kick off in Florham Park this Tuesday.  As you might expect of a team in the early stages of a tear-down and re-build, there's plenty to keep an eye on in the coming days and weeks.
The Quarterback Competition:  
Obviously this is where all eyes will be pointed for the majority of camp.  There's every reason to believe that the Jets as an organization, and their fans, are hoping to see Christian Hackenberg or Bryce Petty play well enough to win the starting job.
Odds are, however, that Josh McCown, a veteran who has played in countless pro offenses, will take control and hold the position down for the early part of the season.  If Hackenberg or Petty manage to look even close to competent, that could get them the nod.
A word to the wise, be careful in how much attention to pay to the team's writers, as any incomplete passes from Hackenberg that roll toward the sideline may be reported as heat-seeking missles endangering the lives of those in attendance.
Will Eric Decker be in Attendance?
By now, you know the Jets have made it public knowledge that they'll look to trade wide receiver Eric Decker to the highest bidder, or they'll release him if there's no interest.
Some teams have been rumored to be in on the Decker sweepstakes, with the Baltimore Ravens emerging as the first possible landing spot.  If Decker is in fact no longer going to be a Jet, it's a big blow to a very talented, but unproven group of receivers.
Is Kelvin Beachum an Option at Right Tackle?
This is a question that shouldn't even garner any consideration at any point, yet somehow it is.  Mike Maccagnan and the Jets traded up in last year's draft to take offensive tackle Brandon Shell, who went on to play fantastic football at right tackle over the final month of last season as a rookie.  According to pro football focus, (PFF.com), Shell was the top-rated pass blocker over the final month of the season, not giving up a single pressure.
Then, this offseason, the Jets signed free agent left tackle Kelvin Beachum to a 3-year $24 million contract.  Seems pretty basic, right?  Well,  a prominent Jets beat writer listed Beachum as the team's starting right tackle, with Ben Ijalana starting on the left side.
Unless it's for a few weeks to see how Beachum responds after playing poorly in Jacksonville last season after recovering from a torn ACL,  (and even that's a stretch), just the thought of playing him at right tackle with a young and developing player like Shell being put on the bench in favor of an Ijalana/Beachum tandem makes little sense.
Will rookie reps continue?
Many onlookers said that this draft was going to be a big one for GM Mike Maccagnan, who would have to find at least a few day-one starters to get the organization back on track.
It was no surprise that round one and two safeties, Jamal Adams and Marcus Maye got starter reps during OTA's, but two other names popped up on multiple occasions.
Wide receiver ArDarius Stewart and linebacker Dylan Donahue (nickel package) saw significant reps with the team's starters early on.  Stewart would make sense as an option out of the slot in John Morton's west coast offense while Donahue could get a shot at finally helping the team solve their years-long search for a pass rusher off the edge.
Who will the back-up safeties be?
The aforementioned Adams and Maye should hold down the middle of the Jets secondary from the moment the season kicks off, but who are the legitimate candidates to provide depth?
A little-mentioned 2016 undrafted free agent of Maccagnan's in safety Doug Middleton, who was elevated to the 53-man roster late last season should be given a shot to win a spot at free safety, whereas well-known thumper Rontez Miles should be able to keep the strong safety spot.
Miles, aware of the new dynamic in the Jets secondary, reportedly lost 26 pounds this offseason, getting down to his college playing weight according to Rich Cimini of ESPN New York.  Looking to improve his mobility and coverage skills, Miles did as much as could be expected to give himself a chance to stick with Gang Green once again in 2017.
Just a few of the many story lines that will bear watching in the coming weeks, be sure to visit our forums at JetNation.com to chime in on all of the battles as they unfold.
Videos
Aaron Rodgers Injury Fallout & Jets/Bills Recap