Featured Editorials Home Slider
JetNation Tuesday Tidbits, 6/20/17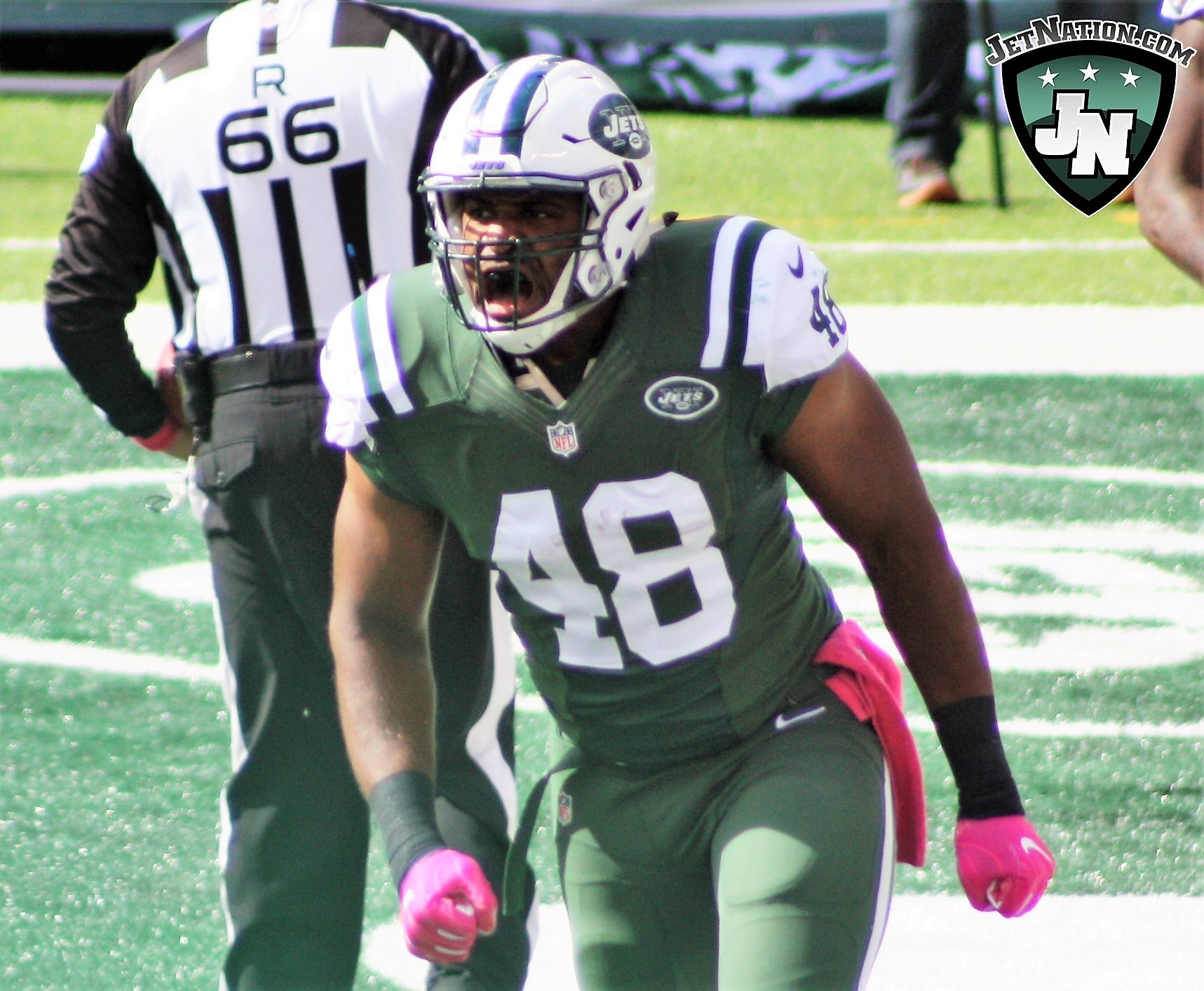 By Glenn Naughton
A few thoughts and observations to go along with some links to previous articles on Gang Green to pass along.
From taking a peek at the forums on JetNation.com, it looks like there's a small percentage of fans hoping to see quarterback Christian Hackenberg fail, but for the most part it's nice to see the fan base rallying to support a young quarterback who is being trashed by the local beat writers on a regular basis.  Gotta' get those clicks.
Earlier this offseason, head coach Todd Bowles said the team was open to using a roster spot on a player who is strictly a return man.  Jets fans should be rooting for running back Romar Morris to earn that spot.  Even if Morris is used only sparingly as a running back, he has the speed and explosiveness to give the offense a boost from time to time.
Eric Decker's release is easily one of the worst moves we've seen under Mike Maccagnan.  In trying to develop a pair of young quarterbacks and several receivers, a player like Decker should have been safe during the team's purge.  This is a move the team may look back on and regret.
As much as some fans may like the selection of Jordan Leggett in the NFL draft along with a slimmed down Austin Seferian-Jenkins, the offense can still use a dual-threat tight end.  Eric Tomlinson is probably the best blocking tight end on the roster, but can he be a threat as a receiver?
If you've been paying any attention at all to Rontez Miles over the past couple of seasons, he's impossible not to root for, and the backup safety spot is one of the many story lines worth following during training camp.
His numbers may not indicate it (3 sacks in 51 career games), but don't count out linebacker Corey Lemonier as a possible pass rush specialist under Kevin Greene.  Lemonier's name hasn't been mentioned at all this past offseason by the pundits who have talked up Jordan Jenkins, Lorenzo Mauldin and Dylan Donahue, but the former third round pick has some talent.
As the only defensive player on the roster over 30, will Steve McLendon (31) emerge as a leader among the group?  During last season's 5-11 debacle, McLendon carried himself like a true pro, hanging around to speak with reporters while others bailed.
Thoughts or comments on this at anything else related to the Jets?  Click here to log on and join the discussions.
Videos
Was Boomer Right to Blast Becton? Former Jets QB Sounds off Against Jets Tackle.