Featured Editorials Home Slider
Jets Fans Hoping Broncos' Lynch Isn't Repeat of Idzik's Carr Wreck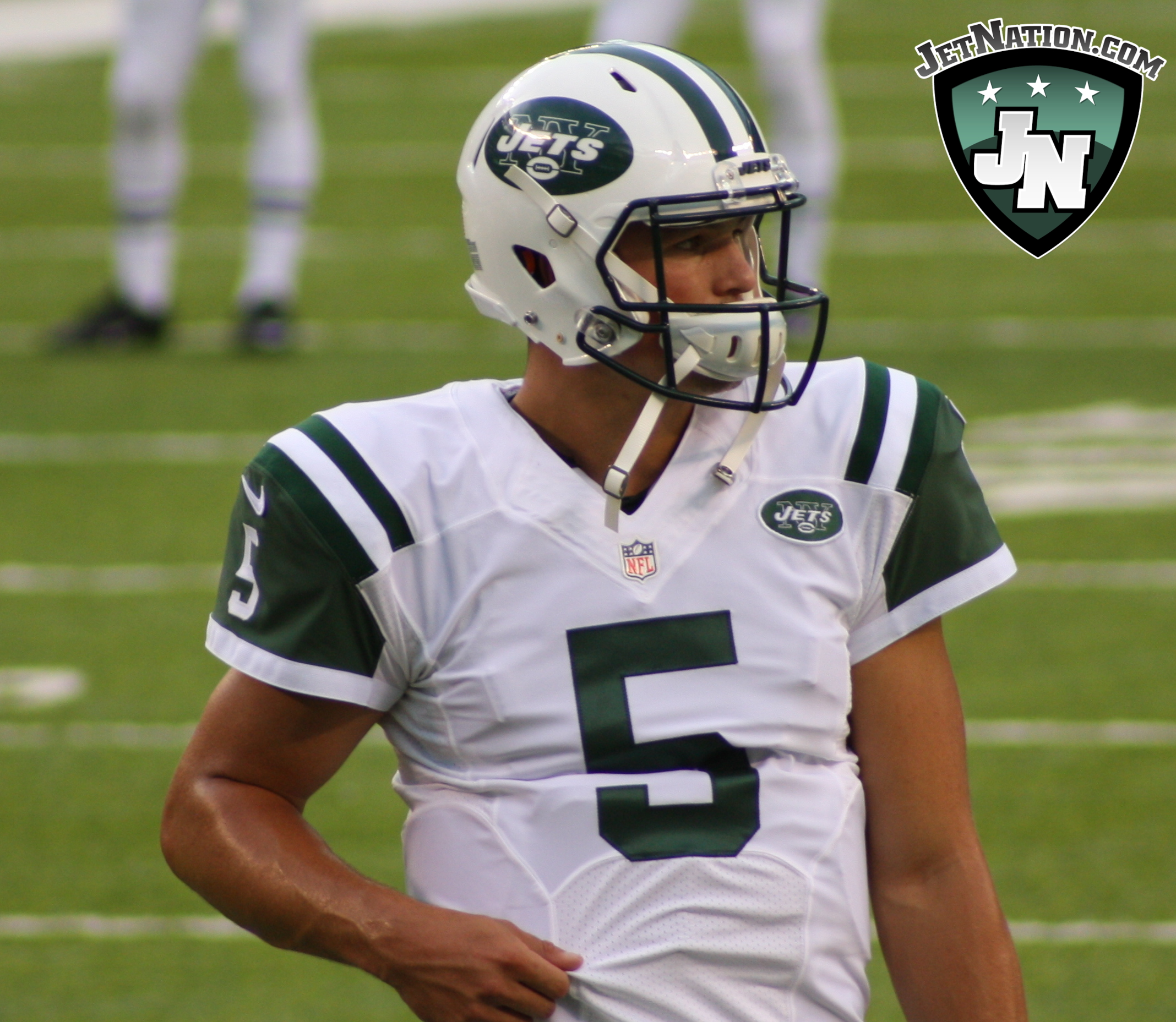 By Glenn Naughton
In another case of "what could have been" for the New York Jets in their never-ending search for a franchise quarterback, the recent mega-contract handed to Derek Carr by the Oakland Raiders, a deal said to be worth up to $125 million over five years, is another punch in the gut for Jets fans who have endured decades of inept play at the position. Now those same fans will sit and watch how things transpire with Christian Hackenberg, hoping current GM Mike Maccagnan didn't make a blunder similar to that of former GM John Idzik.
In the 2014 NFL draft, the Jets were on the clock with the 18th overall pick.  Carr, a highly touted quarterback who was viewed by some as a first round talent, was staring Idzik in the face.  Idzik had a chance to reverse the fortunes of a tortured franchise and steal Carr in the middle of the first round, but instead opted to stick with his hand-picked savior in Geno Smith, allowing him to go with defense (yet again) at 18.
Earlier that season, Idzik had attended a game at the University of Louisville and was smitten by Cardinals safety Calvin Pryor.  A defender with a reputation for making highlight reel hits, but who was limited in coverage. Faced with the choice of Carr or Pryor, Idzik went with Pryor.  Carr would slide to the Raiders at the top of round two, who may now have the game's best young quarterback, wile Pryor's failed tenure with the Jets ended a few weeks ago when he was traded to the Cleveland Browns.
When the Jets open training camp in just over a month, all eyes are expected to be on second-year quarterback Christian Hackenberg as he tries to win the starting job in a competition between against Josh McCown and Bryce Petty.  Not exactly a murderer's row of quarterbacks.
Should Hackenberg fail to get the starting nod, some of those same eyes will be shifting to take a peek out west to see how things are unfolding with the Denver Broncos and Paxton Lynch, the quarterback many fans were clamoring for when the Jets chose Ohio State linebacker Darron Lee in last year's draft.  With only Geno Smith and Bryce Petty on his roster, current GM Mike Maccagnan passed on Lynch in favor of Lee.
Maccagnan isn't thought to be on the hot seat in the eyes of owner Woody Johnson, nor should he be, but if Hackenberg is a bust, and Lynch lights it up, that could change in a hurry.
Videos
Aaron Rodgers Injury Fallout & Jets/Bills Recap