Featured Editorials Home Slider
JetNation July 11th Tuesday Tidbits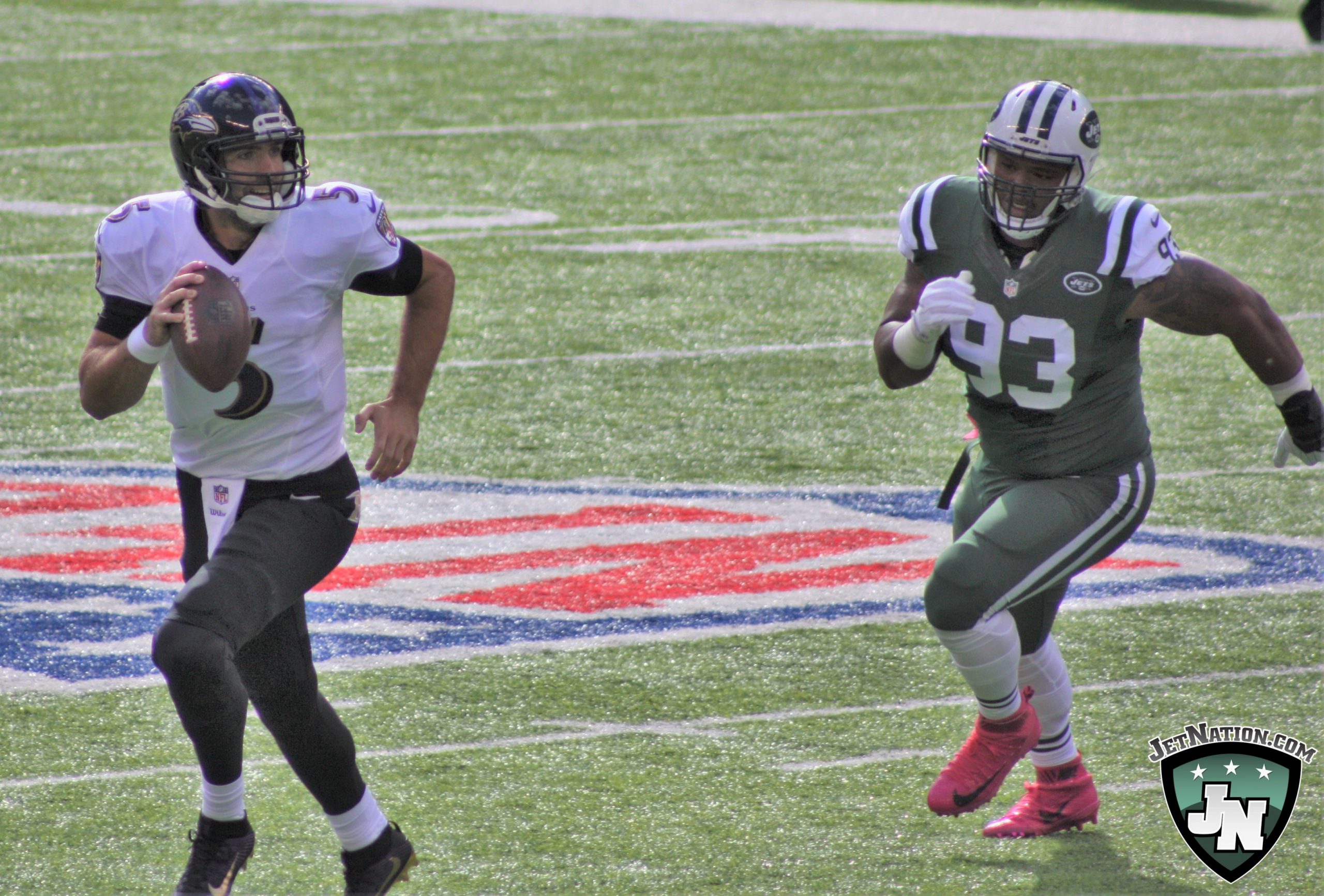 By Glenn Naughton
A few notes, thoughts and links to previous articles on Gang Green to pass along:
Quincy Enunwa is the closest thing the Jets have to an established wide receiver, so there was a lively discussion in our forums about whether or not the team should kick the tires on recently released Dorial Green-Beckham.  In favor of it or not, the fact that not a single team has reportedly had the third-year receiver in for a visit is quite telling.
PFF released their list of "secret superstars" for every NFL team, naming guard James Carpenter as the Jets' underappreciated high performers.  Carpenter's addition two years ago doesn't get enough credit from fans, but that's what happens when the team looks as bad as the Jets did last season.
NFL news in July is sparse, which is why some outlets will report "news" that's anything but.  A recent "report" claiming that USC QB Sam Darnold may not enter the 2018 NFL draft is silly for two reasons.  First off, that's the case with any NFL prospect in college.  If they have eligibility remaining, there's always a chance they could go back to school.  Second, everyone tying the Jets to Darnold is incredibly premature.  Nobody knows how the Jets view any of the quarterbacks in this class today, or where they'll rack and stack them on draft day.
With Leonard Williams being Leonard Williams, Sheldon Richardson playing for a pay-day and Mo Wilkerson looking to bounce back from a disastrous 2016, big things could be in store up front for the Jets.  JetNation's Robert Watson takes a look at the Jets D-line here, with emphasis on Richardson and Deon Simon.
Given the number of veterans who were let go this offseason, it's fair to assume running back Matt Forte is only on the roster because it would be cost prohibitive to cut him.  It's going to be interesting to see how John Morton uses the veteran back while having ample opportunity to allow a younger back, likely Elijah McGuire, to gain some game experience.
Buster Skrine's name comes up quite among Jets fans and is often accused of committing pass interference penalties on a regular basis.  In reality, Skrine has been flagged for pass interference three times in each of the past two seasons, or six in 30 games.
Hang in there Jets fans.  Only a few weeks until training camp opens up.
Videos
Aaron Rodgers Injury Fallout & Jets/Bills Recap