Enunwa Comments on Talk of Jets "Tanking" '17 Season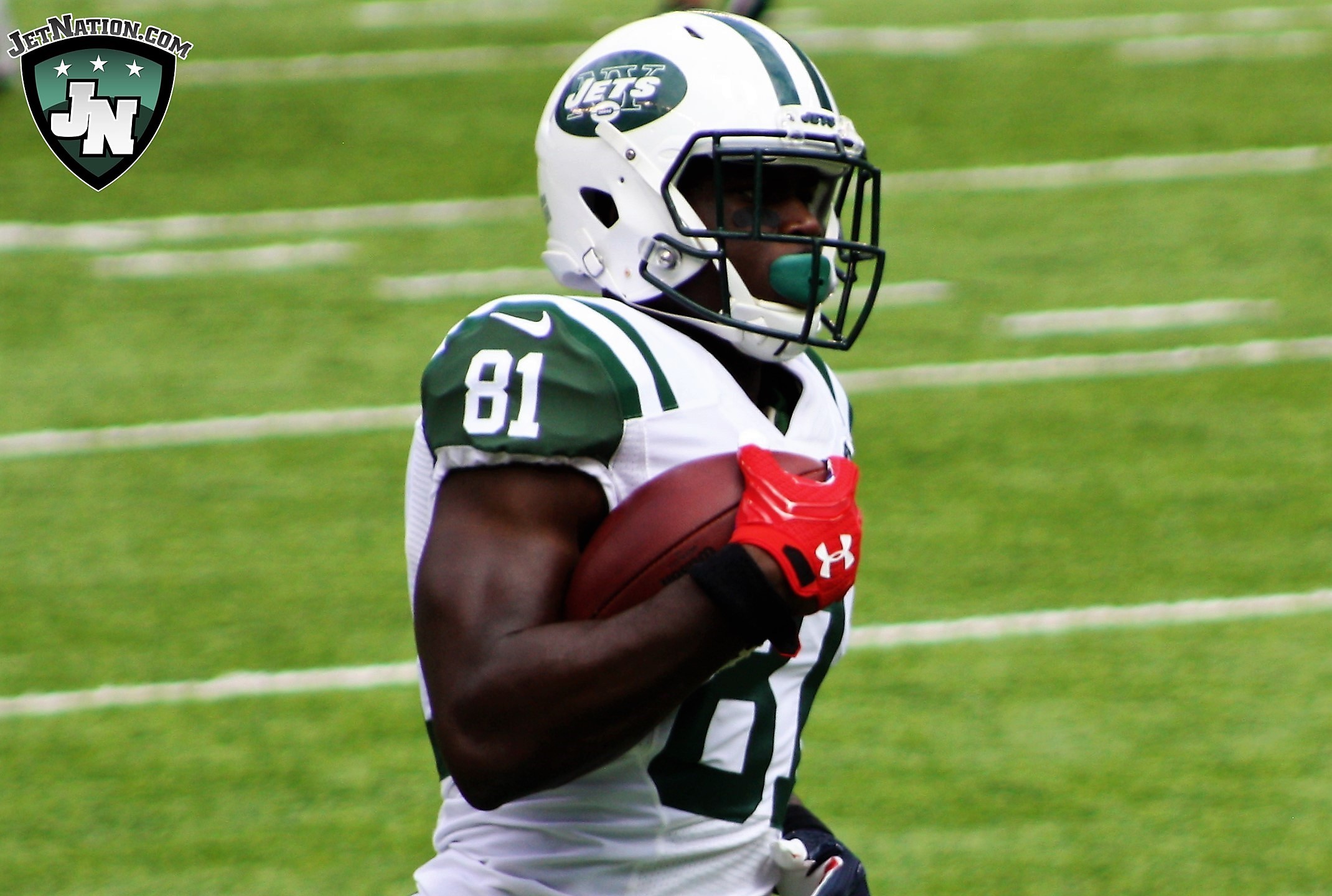 By Glenn Naughton
New York Jets wide receiver Quincy Enunwa may have stopped short of saying the club was about to kick off a season that's been set up to see the team win no more than a game or two, but he did acknowledge that those who feel that way are justified in doing so.
Speaking with the New York Post, Enunwa, when asked about the tank talk said, "It's hard to argue with that when everybody else sees all the stuff that's going on."  The "stuff" Enunwa is referring to of course, is the purging of the Jets roster that has seen veteran stalwarts David Harris and Nick Mangold let go, along with the likes of Brandon Marshall, Darrelle Revis and Marcus Gilchrist.
All of the cuts have left the Jets with few established leaders on offense or defense as the front office prepares to take an extended look at the team's young players as they hope to set themselves up to draft of the future with what will likely be a top-three pick in the 2018 draft.
Enunwa would go on to make the point that has seemed to escape some Jets fans who are under the impression that the term "tank" suggests that any lack of effort on the part of the players will be a part of that plan.  Enunwa says that just isn't so; "I don't think any player is going to tank.  Our jobs are on the line. Our families depend on us. We're out there to work and get our paycheck and win games. People are always going to say that kind of stuff, but we're just going to play."
It's a valid point by Enunwa and one that fans should realize when they tune in on Sundays.  This is something being done by a front office looking to free up significant cap room while putting themselves in position to draft a franchise quarterback just under a year from now.
Videos
New York Jets OTA Presser Takeaways, Aaron Rodgers' Impact and Summer Delusion