Jet News NY Jets Training Camp
#JetsCamp — JetNation Has You Covered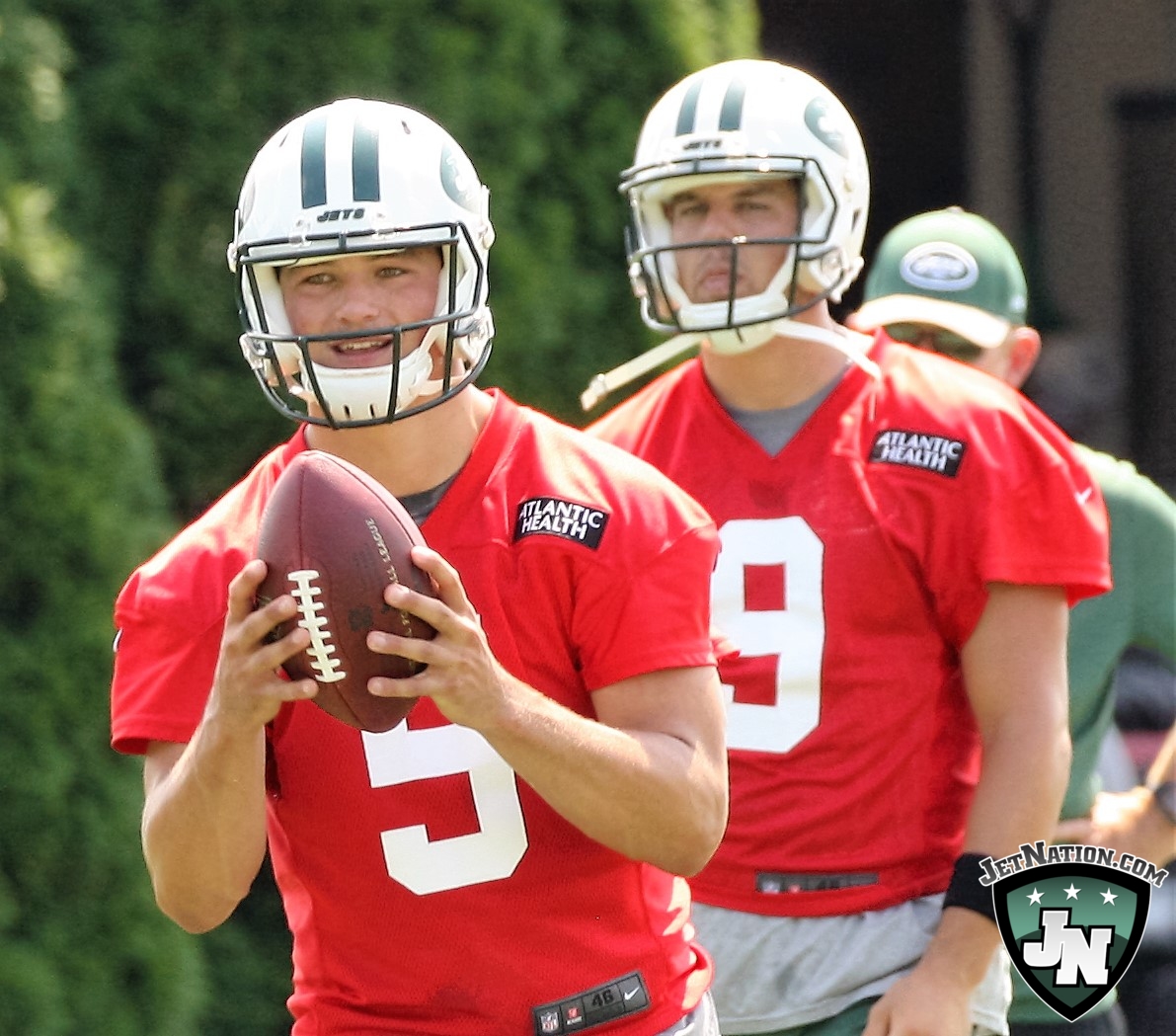 The words we dream about all year are finally true. Training camp is here, it is finally here. If you are reading this you are in the right place. JetNation has you covered.
Our plan is to be at every practice and provide first-hand, uncensored and unbiased camp reports. We don't have any agendas here. We are Jets fans and we will tell you what we see, good and bad.
Our camp coverage will include:
Daily Camp Reports
Live tweets from practice
Photos from practice
Articles with updates on all the action
JetNation Radio updates on training camp from Joe and Glenn who will both be at camp
I want to thank everyone for reading this site, for making JetNation your home for Jets news. But I definitely need to thank all of the JetNation writers that will be covering camp this year:  Glenn Naughton, KRL, Joe Blewett & Bobby Watson. Thank you to all of them.
For those of you that don't know:
Glenn @AFJF lives on the other side of the pond. And he is flying home at his own expense and will be there for roughly the first two weeks. This guy is a die-hard fan and I can never thank him enough. He is flying here to cover camp. The passion of Jets fans is amazing.
@KRL took a week of vacation time to provide his "KRL Camp Reports" once again. Really proud to have Kevin associated with JetNation. The guy knows his stuff and his camp reports are legendary.
KRL and AFJF will both be there the first week. So we will have coverage non-stop. Thank you!
Also Bobby Watson is one of our new writers and he will be going out to camp in August. Bobby will shed some of his thoughts which will give a unique perspective a few weeks into camp.
Joe Blewett from JetNation Radio will be out at Florham Park a few days as well. Thanks Joe, it will make for a few must listen episodes of JetNation Radio. First hand accounts from die-hard fans.
Where is Bart Scott when you need him? Can't Wait!
We will post pictures of the players checking in later tonight. Be sure to check out our forums for the latest news from NY Jets training camp.
Thank you all and go Jets!
Videos
New York Jets OTA Presser Takeaways, Aaron Rodgers' Impact and Summer Delusion