2017 Position Outlook: Offensive Line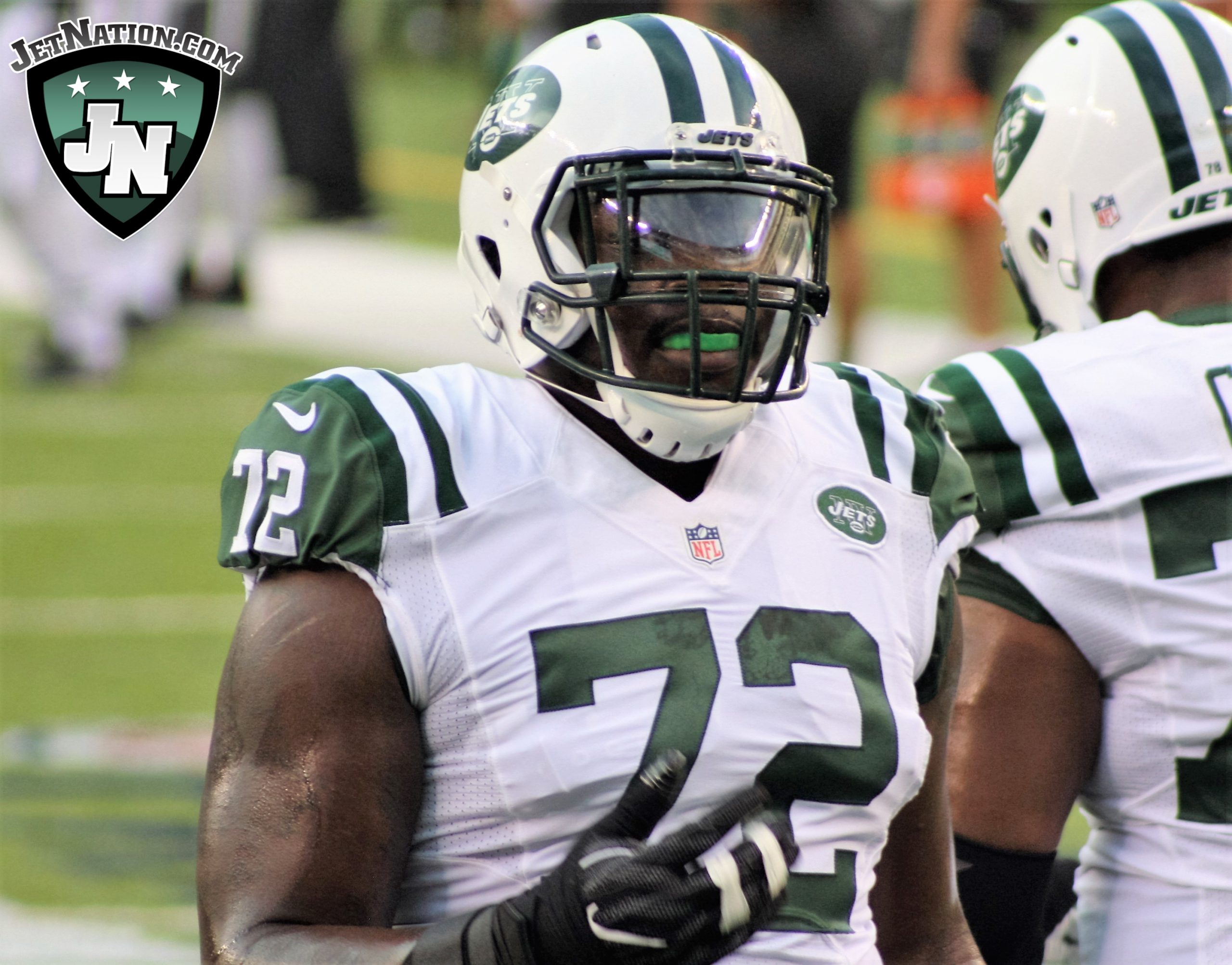 Leading up to the start of the 2017 season, JetNation.com will be taking a look at each positional group as the Jets roster is currently constructed, with today's group being the offensive line.
Currently under contract:
Kelvin Beachum, James Carpenter, Wesley Johnson, Brian Winters, Brandon Shell, Ben Ijalana, Brent Qvale, Dakota Dozier, Alex Balducci, Chris Bordelon, Ben Braden, Jonotthan Harrison, Craig Watts, Jeff Adams, Javarius Leamon.
Notable Losses:
Nick Mangold- The long-time center was let go as the team looks to get younger and cheaper.  Mangold's advanced age and salary didn't fit the bill.
Notable Additions:
Kelvin Beachum: The Jets made a run at free agent left tackle Kelvin Beachum last season who opted sign a long-term deal with the Jacksonville Jaguars.  After struggling with the Jags, Beachum was let go and the Jets came knocking once again.  Now fully recovered (we assume), from a torn ACL he suffered with the Steelers two seasons ago, Beachum hopes to regain the form that had him as one of the market's most coveted free agents a couple of seasons ago.
Veteran to watch:
Brandon Shell: Shell will enter his second pro season with a legitimate shot to win the starting right tackle job after an encouraging performance in the closing weeks of his rookie campaign.  Should he falter, it may be another battle between Ijalana and Qvale.
With no clear-cut backup at center behind Wesley Johnson, Jonotthan Harrison and Alex Balducci may get a shot to win that spot.  Dakota Dozier may also get another look as he backed up Nick Mangold at center two seasons ago.
Rookie to watch:
Undrafted free agent tackle Javarius Leamon began his college career as a four-star recruit who was set to attend a big time program in Clemson.  However, academic ineligibility forced him to transfer to South Carolina State where he dominated in his time there.
As you would expect from any undrafted free agent ,Leamon has some aspects of his game that need to improve (strength/pad level), but with only Ben Ijalana having experience at left tackle on Gang Green's roster, Leamon may have a chance to stick as a developmental practice squad player or a bottom of the roster lineman.
They'll succeed if:
Shell continues to show improvement as he did last season and Beachum is as good as many predicted last offseason. Neither of those is much of a stretch, so should it pan out that way, this becomes a stellar unit.
Quality tackles, paired with an interior that consists of James Carpenter, the unit's best player, center Wesley Johnson and right guard Brian Winters, could make all the difference in keeping any of their quarterbacks upright, or up at night.
They'll fail if:
Beachum plays as poorly as he did last season in Jacksonville when he surrendered over 40 quarterback pressures. No matter how the rest of the O-line plays, it's hard to envision any quarterback on this roster finding a way to grow if they're having to constantly look over their shoulder.
Bottom line:
If any of the Jets quarterbacks are going to play well this season, they'll need the help of the guys up front.  It may not be saying much, but this is one of the more talented position groups on the Jets roster with a realistic shot to get better as the season goes on.
Unlike season's past, there are also some backup candidates who have some actual NFL reps under their belts in Ijalana, Qvale, Dozier and Harrison.
It all starts in the trenches, so the Jets and their fans will sit back and watch, hoping there are more building blocks in place moving forward than some would have you believe.
Videos
NY Jets Phase 3 OTAs, Expectations and a Minor Calf Tweak with Greg Renoff