Bowles: We Just Need To Hit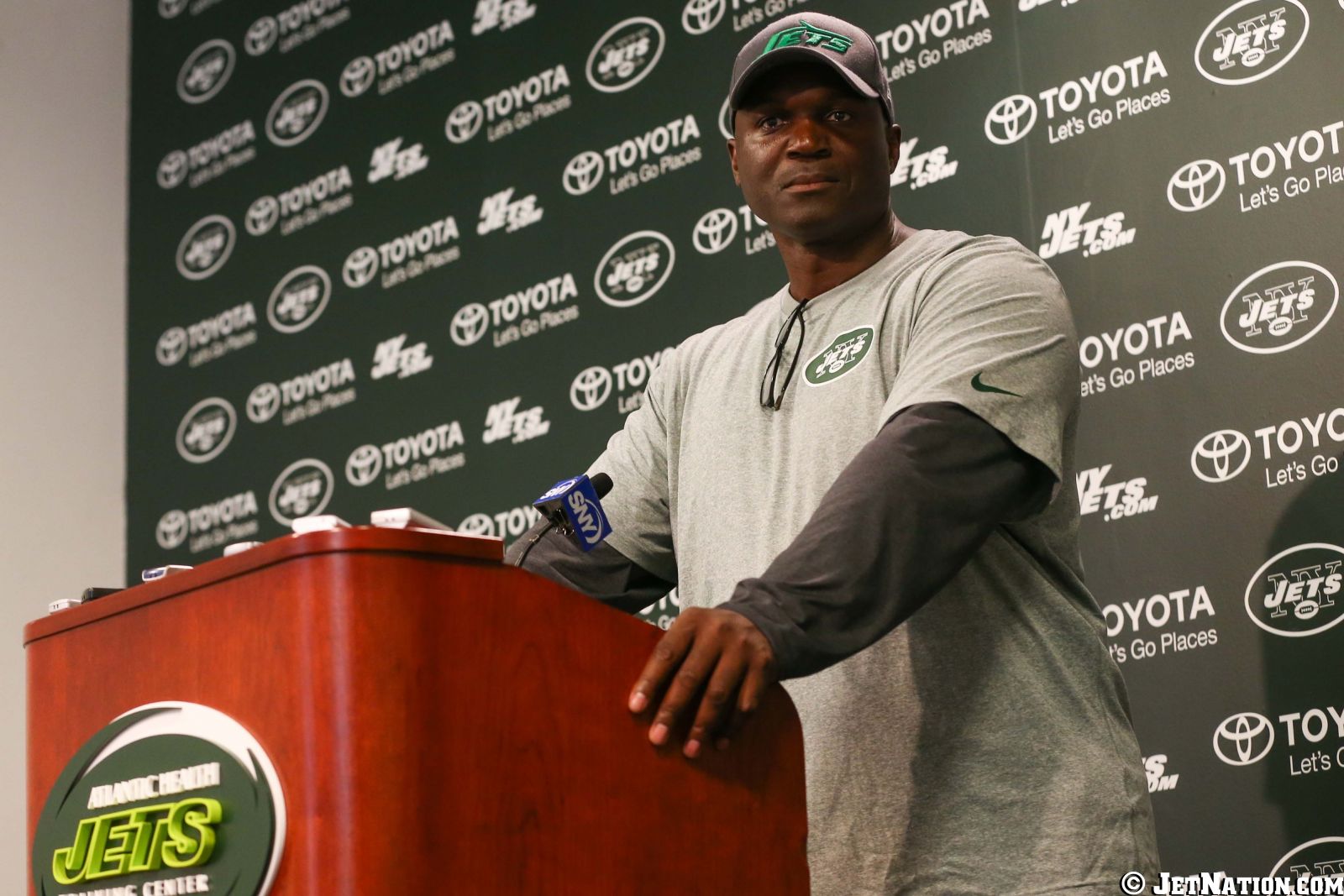 The NY Jets are going to field a young team this year. The hope is that they will field a young and exciting team, but that part will have to play out. With so many unknowns on offense, the best bet for a quick turn-around involves the defense. Indications are that Todd Bowles is trying to run a physical camp.
Check out this media Q&A with Bowles about full contact at camp this year. The new CBA limits the amount of contact you can have, but Bowles seems to feel he has to increase the intensity level if this team is going to be more physical.
On how many full contact practices he would like to do this year in training camp…
It's not every day. We're in pads so we're hitting and we'll pick and choose our spots of when we say it's live and when it's not.
On if he can have more full contact practices with such a young team…
We were going to do that more regardless. We were going to do that more regardless. We just need to hit.
On if two of the team periods were full contact today and his rationale for incorporating them…
Well, there was one so that we can get used to the pads. The other one got a little physical from a ball-carrier standpoint. He got off-balance. We have to keep him upright, but it's football. You have to get used to the pads, you don't get a lot of time, so we hit a little bit.
On if he told the team there would more hitting today to ramp things up at practice…
They knew they were going to be live a certain period, not all practice, but (they) knew (they) were going to be live a certain period. We need to hit a little more and get used to some things and get used to the pads a little bit. We don't need to wait until preseason.
On if he is impressed with Marcus Maye's physicality during practice today on the two plays where he had hits…
I've only seen in one play, I'll check the film. I know he's physical from college, but I have to see the film. I didn't see everything today.
Videos
NY Jets Phase 3 OTAs, Expectations and a Minor Calf Tweak with Greg Renoff