Enunwa Injury a Reminder That Jets Shouldn't Have Dumped Decker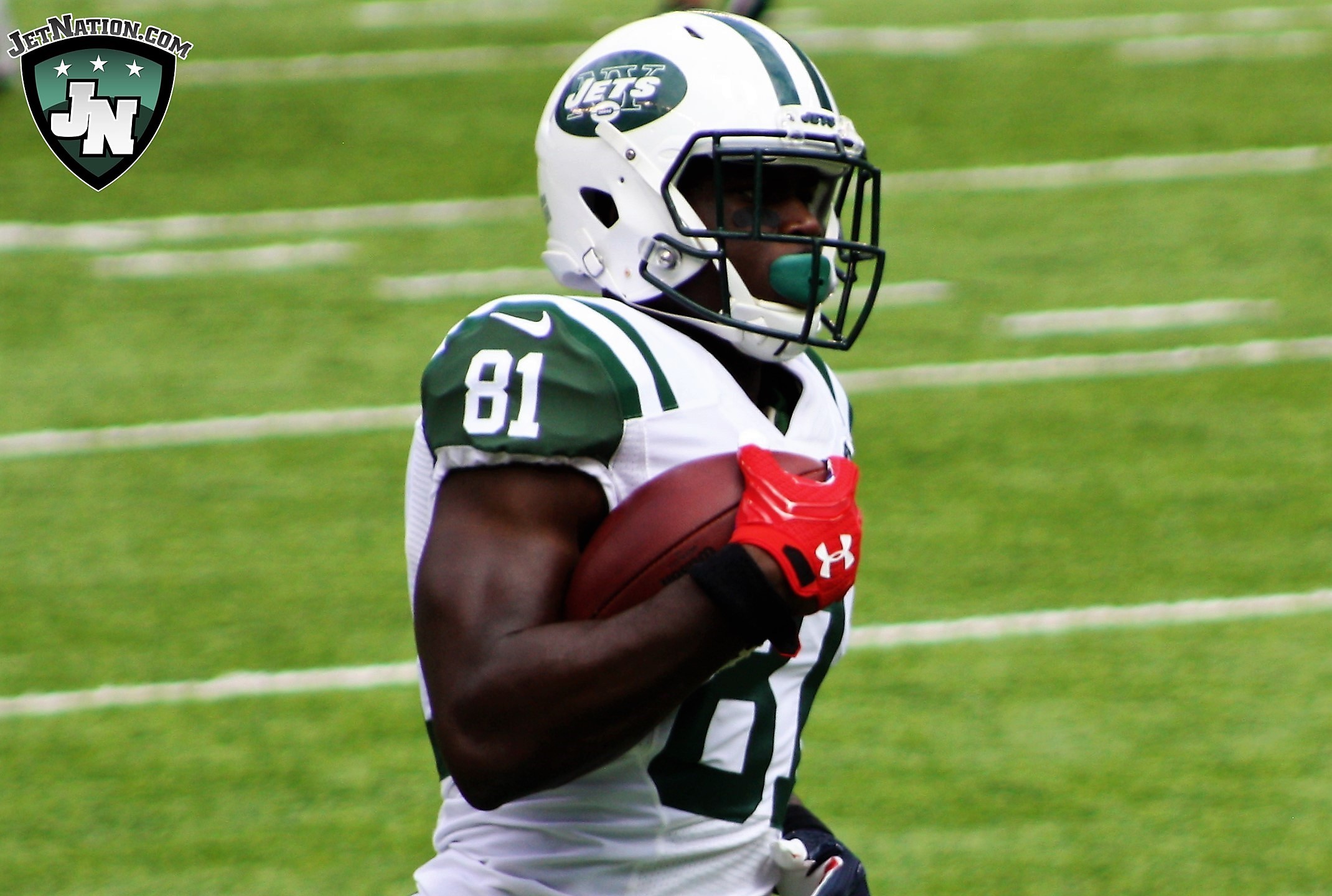 Jets fans at MetLife Stadium sat and looked on in fear last night, as the team's number one wide receiver, Quincy Enunwa lay motionless on the turf just moments after what appeared to be just another incomplete pass.  That is, until Enunwa fell forward, landing on his face, appeared to be unable to get up.  Team trainers rushed to Enunwa's side and spoke to him for what seemed like forever, but was realistically a few minutes.
Eventually, Enunwa would rise to a kneeling position before then standing up and slowly walking off to a cheering MetLife Stadium, back to the trainers room under his own power.
As Enunwa walked off, there was a sense of relief, but the realization that an injury to their number one receiver would mean that any potential growth for the team's signal callers could be stunted even further as the depleted receiving corps would be without their most experienced pass catcher, thanks to the off-season purge that saw the team cut ties with Brandon Marshall and Eric Decker.
While Marshall requested his release from the Jets, it was cutting Decker that made little sense at the time, and makes even less sense now as the team waits to get a full report on Enunwa's injury.  As of last night, it was said to be a recurring neck injury that slowed him earlier this off-season.
Decker's 2017 salary cost wasn't prohibitive as the Jets currently sits at $20 million under the cap.
The team was looking to develop a pair of young quarterbacks in Christian Hackenberg and Bryce Petty and Decker had produced on multiple occasions with far less than ideal situations at quarterback (Tim Tebow, Geno Smith).  In addition, his precise route running and ability to get open on quick slants and in routes would have been ideal for John Morton's west coast offense.
Once Decker was out of the picture, Enunwa was vaulted to the top of the Jets receiving corps in terms of career receptions with 80. Currently the Jets have Marquess Wilson and Robby Anderson, who have just 56 and 42 grabs respectively as the second and third leading receivers for their careers.  Decker has 385 catches in his seven seasons.
Expectations are low among Jets fans this season, but the one hope for many, was that the young quarterbacks would learn and grow.  With no Decker, and Enunwa possibly out for an extended period of time, that growth may have just gotten a whole lot tougher.
Thoughts on this article or any other Jets topics?  Click here to log on and join the discussions in our forums at JetNation.com.
Videos
Aaron Rodgers Injury Fallout & Jets/Bills Recap