Green & White Scrimmage Recap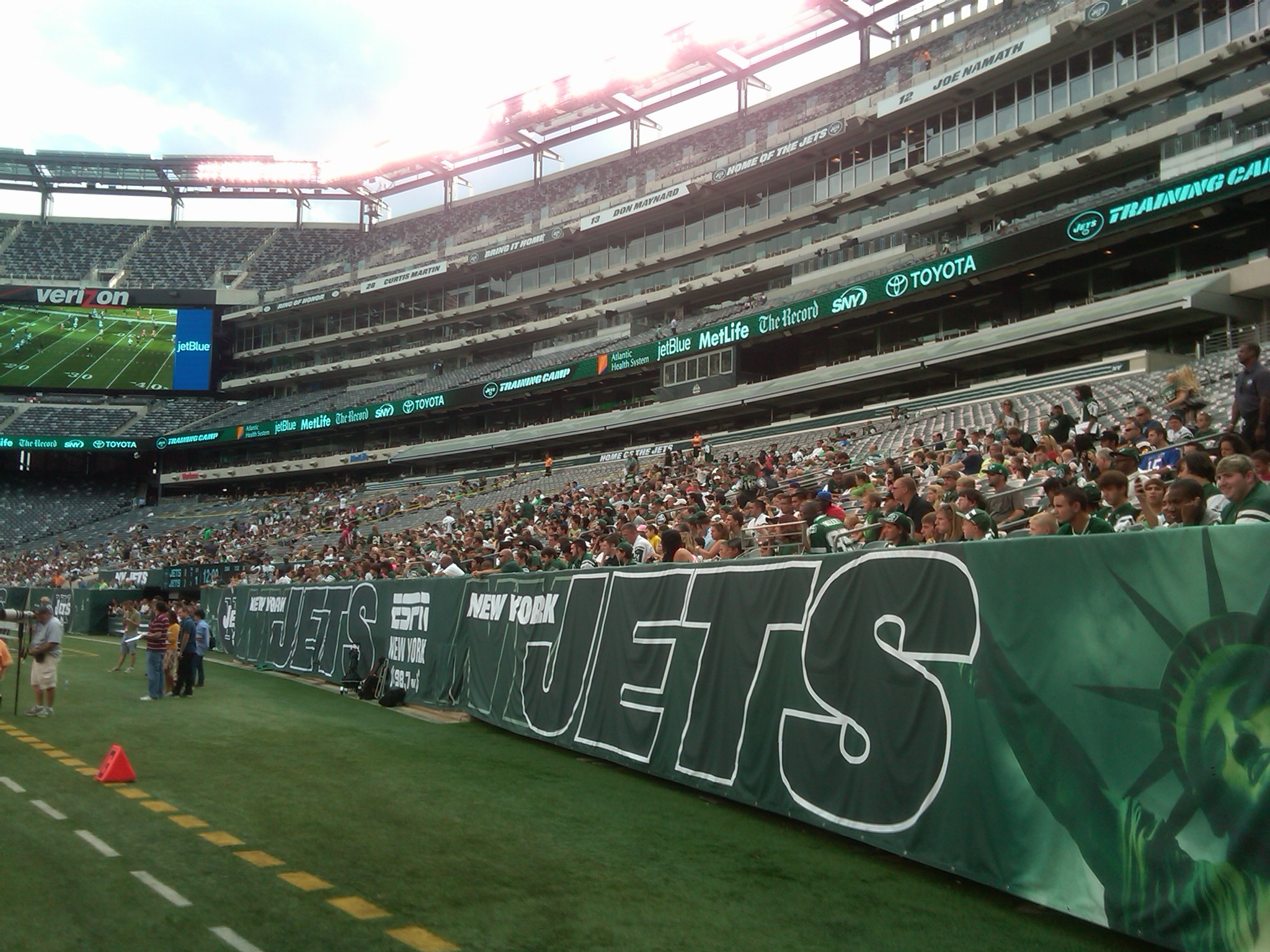 The NY Jets held their annual Green & White Scrimmage on Saturday night at Metlife Stadium. The turnout from the fans was pretty impressive. I didn't see an official head count anywhere but the parking lot was packed and the lower level of the stadium was pretty crowded. The night was actually a practice \ scrimmage. There was no tackling so that always changes things. A QB can take more chances when he is wearing a red jersey. We live tweeted the night, you can scroll through our feed below and get a full recap of the action including several photos.
Quick Hits
Marcus Maye intercepted Josh McCown and took it the distance. A very impressive play and a good start for the rookie safety.
Chris Harper (WR) continued a strong training camp and had a great night.
Quincy Enunwa dropped to the ground after dropping a Hackenberg pass close to the goal line. He fell after trying to get up in what was a very scary moment. The Jets have described it as a neck injury, and Todd Bowles said it is the same injury that kept Quincy off the field during minicamp.
The Jets run defense looked good, although like I mentioned earlier when they aren't tackling it is hard to judge completely.
All three QBs had moments that were impressive and not so impressive.

Josh McCown continues to get the first snaps in every drill. He had a long TD pass but also the low point of the night (the pick 6 by Maye).
Hackenberg wasn't terrible but wasn't great. Except for one play, he stepped up in the pocket and threw a 24 yard touchdown pass to Jordan Leggett.
Bryce Petty was having a nice night during 7 on 7's but didn't stand out during the scrimmage.

Austin Seferian-Jenkins is the tight end we have been hoping for, he seems poised for a solid season.
Videos
Aaron Rodgers Injury Fallout & Jets/Bills Recap