Who you Should be Watching as Jets Preseason Kicks off vs. Tennessee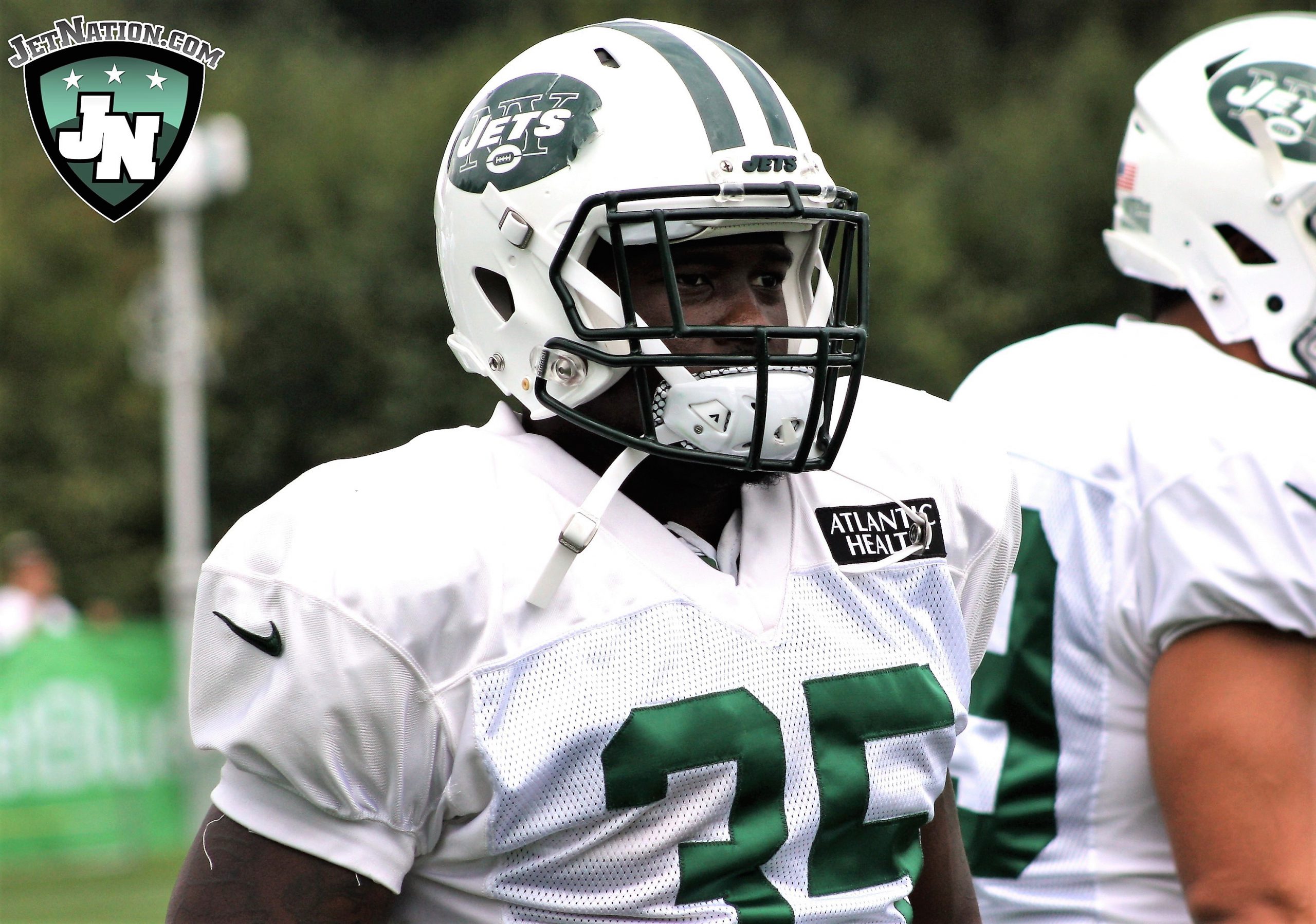 Face it Jets fans, this roster is so young and inexperienced, that if you had ten fans write down a handful of players to watch, every player on the roster might show up on the collective lists.  This is an incredibly young team with open competitions for starter and back-up spots at almost every position on the roster.  Who will we be paying extra attention to and why?
SS/FS Jamal Adams and Marcus Maye- The new toys for Todd Bowles' defense, fans will be watching closely to see how the leaders of a newly re-built secondary respond in the NFL debut.  Not much else to say about these two.
QB Christian Hackenberg- Obviously a no-branier here.  As a former second round pick, Hackenberg is the quarterback the Jets would most like to see under center in 2017.  However, if Hackenberg doesn't stop locking on to one receiver and holding on to the ball too long, his evening could include multipe INT's and sacks.
QB Bryce Petty- The forgotten man early on in the competition, Petty has come on in recent days with some impressive throws while showing an ability to go through his progressions.  Some may write off Petty's performance since it's been against the Jets second and third stringers, but that doesn't change one simple fact.  The job of the quarterback is to put the ball on target and on time.  Up to now, Petty has done that far more consistently that Hackenberg, who is completing roughly 50% of his team attempts according to Rich Cimini of ESPN NY.
WR Robby Anderson- As the team's new number one receiver with Quincy Enunwa out of the year, Anderson may get the hook early on, but surely the Jets will look to get him some opportunities to catch the ball against the Titans starting defensive backs.
WR Jalin Marshall- Marshall starts the regular season with a four-game suspension for PED use, but there's no indication that head coach Todd Bowles isn't still a big van of the former Ohio State receiver who looks to be getting the lion's share of reps in the slot during camp.  With the suspension looming, Marshall needs a strong pre-season to stay out of the dog house.
LB Darron Lee- Last year's first round pick, it's time for Lee to prove that the Jets didn't make a mistake by taking him where they did in 2016.  Lee showed flashes as a rookie, but mostly struggled in coverage and had little impact when asked to blitz.
CB Juston Burris- Burris came on and played well late last season as a rookie out of NC State and now he has a chance to win the second cornerback job opposite Morris Claiborne.  So far in camp he's been far more good than bad.
RT's Brandon Shell and Brent Qvale- Like Burris, Shell played well down the stretch last season but Qvale has been seeing the majority of first team reps and looks to be winning that competition.
OLB Group- There are too many players competing for this spot to single out just one or two.  Lorenzo Mauldin, Corey Lemonier, Dylan Donahue, Josh Martin, Freddie Bishop and Frank Beltre have all seen time at the weak side spot in camp, rotating in and out steadily.  Bishop has flashed quite a bit as of late, but Donahue will be given every chance to win the job as the team looks to get younger and faster.  Forced to pick just a couple from the group to watch, I'd go with Donahue and Lemonier.
RB Elijah McGuire- With Matt Forte and Bilal Powell dinged up, McGuire has seen plenty of reps in recent days and may do the same tonight.  Jets fans should be looking forward to watching a back who has off-the-charts hands and excellent cutback ability.  McGuire could emerge as one of the best value picks the Jets have had in years.
For those die hards who plan on watching every single snap, here are a few names that you may see late in the game that you may not have heard much about before.
DT Jeremy Faulk- Having only signed this week, there may not be a player on the Jets roster who fans know less about than Faulk, an undrafted rookie free agent out of Florida Atlantic.  Faulk had extremely impressive workout numbers at his pro day and was set to transfer to Baylor before the school's sex scandal derailed his chances.  Faulk was named in a sexual assault complaint, but nothing was ever proven, and the school eventually offered to let him return.
OT Javarius Leamon- An undrafted free agent tackle who many feel is best suited on the right side, Leamon has been getting most of his work at left tackle, where the Jets could be looking to groom him over the next season or two.
ILB Connor Harris- Another small school undrafted free agent, Harris was a college swiss army knife who played offense, defense and special teams.  He's shown good instincts during camp and is impossible not to root for.  The linebacker averaged over 10 tackles per game in college and the Jets don't have a great deal of depth at ILB.  He could find a way to stick.
TE's Jason Vander Laan and Eric Tomlinson- These two are in competition for the team's third tight end spot and Tomlinson will likely have the edge as the superior blocker.  However, Vander Laan looks like a different player than the converted quarterback who was learning the position in training camp last season and could make a push.
RB Romar Morris- We talked about Morris last season as a possible undrafted free agent who could make this roster, but soon after  he was placed on IR.  He may not find much running room tonight as he'll likely be behind the Jets' 3rd-string O-line, but he doesn't need a ton of space to make things happen with his sub-4.4 speed, and he'll also get some looks as a return man.
K's Ross Martin and Chandler Catanzaro- The team's kicking competition will be between a pair of kickers who can both launch it.  It's all going to come down to who can launch it more accurately.  If he shakes the jitters he had last pre-season, we see Martin winning the job.
As mentioned above, you could easily list 40-50 players here, but we'll spare you at this point, simply hoping that any of the youngsters fighting to win a roster spot manage to show a little something today, to give Jets fans hope for tomorrow.
Videos
Aaron Rodgers Injury Fallout & Jets/Bills Recap